Namtso Lake is one of Tibet's three holy lakes. It is one of the most beautiful lakes in the world, with crystal pure water, and is located at an elevation of 4,718 meters. Its surrounds are open, with fascinating landscapes and nomads in tents against the backdrop of the Nyechen mountain range.
This journey takes you to Lhasa, Everest Base Camp, and Namtso Lake, a sacred lake. Tourists may witness spectacular natural beauty such as the holy Lake Yamdrok Tso and the Karo glacier, as well as stunning vistas of Mt. Everest, the highest mountain in the world, from Everest Base Camp. Namtso Lake, at 4,718 meters above sea level, is Tibet's second biggest alpine saline lake. Its impressionistic splendor will quickly take your breath away. This itinerary also includes visits to all of Lhasa's major tourist attractions, including the Potala Palace, Jokhang Temple, Barkhor Street, Drepung and Sera monasteries, as well as Gyantse Kumbum and Shigatse Tashilhunpho monastery.
Namtso Lake Highlights
Namtso is the world's highest saltwater lake.
Mountains covered in snow and wide grassland studded with yak herds.
Local nomads surround Lake Nam's crystal blue water, making it one of Tibet's most attractive spots.
A chance to get close to the Tibet culture.
Namtso Lake Difficulty
Namtso, Tibet's second-largest salt lake, is located around 210 kilometers north of Lhasa. Lhasa Namtso Lake Trip is a moderately difficult off-the-beaten-path trek that is regarded as one of Tibet's most rewarding hikes. During the trip, you will get the opportunity to watch nomads moving their Yak herds and get a taste of Tibetan high meadows.
Book Your Trip To: Lhasa with Namtso Lake & EBC- 9N/10 Days (10 Days)
The Lhasa Namtso Lake Trek (10 Days) is a combination of trekking and driving. This tour is ideal for people who enjoy camping and walking in the midst of gorgeous mountains, up and down the slopes. It also provides a fantastic opportunity to interact with nature. You will be very near to nature the entire time you are on this tour, and you will experience a feeling like no other when you gaze out over the magnificent vista of Nam.
Best season for the Lhasa and Namtso trek
Nepal and Bhutan have a climate that ranges from high mountains to lowland subtropical plains and forests. Both nations offer comparable weather and are suitable for visiting around the same time of year. The finest months to visit are March to April (spring) and October to December (fall and early winter) when the air is pure and bright. The months of January and February are cooler, whereas the months of June, July, and August (summer) are monsoon seasons.
Tibet: The ideal season to visit Tibet is from April to October when the weather is milder, fresher, and the skies are clearer. From November to March, it is generally quite cold, but it is still feasible to visit provided the road is not obstructed by snow, especially in places such as Namtso, Everest Base Camp, Mount Kailash, and so on.
VISA Requirements for the Lhasa-Namtso trek
Nepal Visa: Any visitor from any nation who wishes to visit Nepal must get a Nepal Visa. Nepal visas are available on arrival, while certain nations require a visa before coming to Nepal. Make sure your passport is valid for at least 6 months after the tour begins. If you are planning a cross-country journey, make sure you get a multi-entry Nepal visa.
Also Read: 6 Days Royal Trek Itinerary, Pokhara Nepal, Cost, Difficulty, Highlights
Tibet Group Visa (TGV): Any tourist from any nation who wishes to visit Tibet from Nepal must apply for a Tibet Group Visa (TGV) in Kathmandu with the assistance of a tour operator. Make sure to arrive in Kathmandu 3-4 working days before your TGV departure date. If you are traveling from China, no TGV is necessary; nevertheless, a Chinese Visa and Permit are required.
Cost for the Lhasa-Namtso trek
The Lhasa Tour with EBC and Namtso Lake is a 10-day journey through picturesque Tibetan towns and cities such as Tsedang, Lhasa, Gyantse, Shigatse, and Rongbuk. On the ninth day of our trip, we will also complete one of the key highlights of our vacation, reaching Everest Base Camp. The Lhasa Tour with EBC and Namtso Lake includes visits to renowned Tibetan sites such as the magnificent Potala, Norbulingka, and Yambulakhang palaces, Tibet Traditional Hospital, Barkhor Bazaar, and Gyantse Dzong (Fortress).
Book Now: Ganden Samaye Trek from Nepal (12 Days)
We also go to Sera, Drepung, Jokhang, Samye, Khumbum, Phalkot, Shalu, Tashilhunpo, and Sakya monasteries, among others. All of these monasteries have their unique religious significance and history. Another highlight of this journey is the opportunity to see the Chim Phu caves and Namtso Lake, one of Tibet's three holiest lakes and widely regarded as one of the most beautiful in the world.
The cost of the Lhasa- Namtsa trek is $2800 on average. You have the chances of discount you are in case you are in a large group.
Namtso Lake Itinerary
Explained below is your 10 days itinerary for the Lhasa-Namtsa trek.
Day 1: Flight to Lhasa (3650 m).
Welcome to the airport in Lhasa. Our Tibet representative will meet you at Lhasa Gonggar Airport (LXA) and transport you to your accommodation in a private vehicle. Lhasa, which means "Place of the Gods," is located on the north bank of the Kyi-chu River. Rest for the remainder of your stay, since acclimatization is required in this high-altitude city to ensure a smooth trip.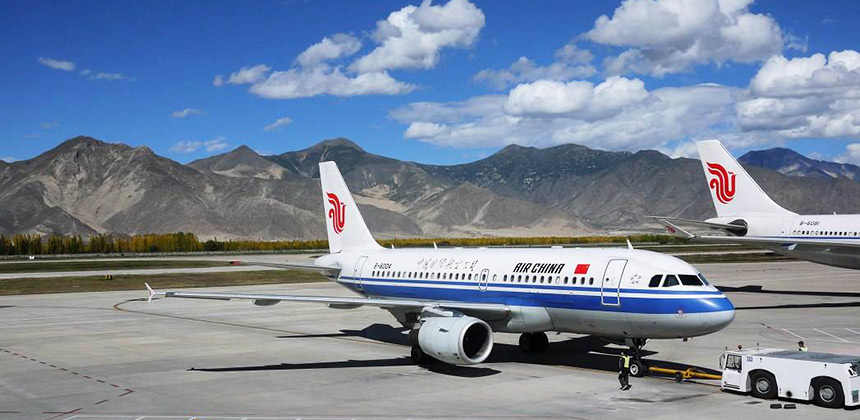 Day 2: Sightseeing at Lhasa
We begin our exploration of Lhasa after breakfast by visiting the magnificent Potala and Norbulingka Palaces, often known as the Winter and Summer Palaces, respectively. Potala Palace, which was built in the 17th century and houses the Dalai Lama's private apartments, offers breathtaking views of the city. Norbulingka Palace is home to Tibet's biggest man-made garden, according to legend. After that, we go to the Tibet Traditional Hospital, which is a center for Tibetan medicine treatment, training, research, and manufacturing.
Day 3: Lhasa Sightseeing
We go to Drepung Monastery, Sera Monastery, Jokhang Temple, and Barkhor Bazaar after breakfast. The world's largest monastery, Drepung Monastery, was established in the 14th century and formerly housed over 10,000 monks; however, there has been a significant decline, with only a few hundred monks remaining. The Tibetan people's history, culture, and religious beliefs are all concentrated and focused in this magnificent monastery. Sera Monastery is a well-preserved monastery with golden roofs and whitewashed walls. The major reason to visit this monastery is to witness the monk's debate, which takes place every day save Sundays from 3-5 pm.
Read about: Island Peak (16 Days) Itinerary, Height, Climbing Permit Cost, Difficulty
Another major sacred location in Tibetan Buddhism is the Jokhang Temple, which reveals more of the religion's deepest mysteries. The statue of Buddha Sakyamuni when he was twelve years old may be found within. We continue our walkthrough Barkhor Bazaar (market). It is the heart of Lhasa, with its open-air markets, stores, and masses of pilgrims.
Day 4: Drive from Lhasa to Shigatse (3900 m) Travel Duration: 5 to 6 hours
Drive from Lhasa to Shigatse in the morning after breakfast. Drive through the Gampala pass (4790 m) to get a sight of Yamdrok-Tso Lake (4400 m), which is flanked by several snow-capped mountains and offers beautiful views of Holy Mount Nyenchen Khangsar (7191 m), the highest peak near Lhasa.
Later, we will travel by the roadside Korola Glacier; at Manak Dam Lake, you may hoist the prayer flag at Simila Mountain Pass; and finally, we will arrive in Gyantse, Tibet's third-largest city historically (after Lhasa and Shigatse). In Gyantse, we'll see the famed Pelkor Monastery and GyantseKumbum, as well as the Gyangtse Fortress from afar. We arrive at Shigatse after a long journey.
Day 5: From Shigatse to Everest Base Camp(5200 m)
We will visit Panchen Lama's residence, Tashilunpo Monastery, in the morning. We'll next go to Lhatse, a tiny village, for lunch. Then we'll cross via Tsola Pass (4600 m) and GyatsolaPass (5248 m). Tourists may enjoy the Himalayan scenery at GawulaPass, which is located shortly after entering the Mt. Everest National Nature Reserve (5198 m). Then we travel to Everest Base Camp (5200 m) via the New Zigzag Road, getting closer to the top of Mt. Everest. Spend the night in a tent or in the guest house of Rongbuk monastery.
Day 6: back to Shigatse (3900m)
If you're lucky, you might be able to view the dawn over Everest Peak in the morning. Later, we go to the Rongbuk Monastery, the world's tallest monastery, where nuns and monks coexist. You may go to the Everest Base Camp monument and take a photo of Mt. Everest up close. Finally, we'll return to Shigatse via car.
Day 7: From Shigatse to Lhasa (3650 m)
We're driving back to Lhasa today through Yalong Valley. From the observation platform, one can see the whole Yalong Riverbed. We arrive at Lhasa at long last. When you arrive in Lhasa, check into your accommodation and relax.
Day 8: From Lhasa to Namtso Lake Travel Duration: 5 hrs
Following breakfast, we depart Lhasa and go to Lake Namtso, one of Tibet's four sacred lakes and the world's highest saline lake. You may see some of the snow-capped NyenchenThanglha Mountain Ranges along the road, as well as a number of nomads and their tents with grazing yak and sheep thickly populated on the lush grassland (in summer).
You may also like: Ruby Valley Trek Itinerary, Map, Cost, Highlights, Difficulty, Best Season To Visit
You may also take in the beauty of the Sky-Road Railway against a snowy mountain backdrop. The Lagen la Mountain Pass offers a breathtaking view of Namtso Lake (5190 m). Then we may go on a leisurely hike around Tashi Island and watch the Namtso sunset. At night, you may gaze at the Milky Way from the lakeside. Namtso Tent Guesthouse is a great place to spend the night.
Day 9: From Namtso Lake to Lhasa Travel Duration: 5 hrs
You may stroll along the lakeside to TashiDor Island in the morning to explore the meditation caves. We then head to Dumxung for lunch. In the afternoon, you may visit Yangpachen hot springs (optional), which feature both indoor and outdoor pools filled with hot springs water. Finally, we return to Lhasa by retracing our steps.
Day 10: Day of departure
Early in the morning, have your breakfast, and our office representative will come to pick you up from your hotel and transport you to the Lhasa airport according to your flight time.