Imagine a place where the air is crisp, the mountains stand tall, and adventure beckons at every corner. Welcome to Chukhung Village, a hidden gem nestled in the heart of the Himalayas. This picturesque village offers a thrilling playground for adventurers seeking an adrenaline-fueled escape.
From epic treks to heart-pounding climbs, Chukhung Village promises an unforgettable experience that will leave you breathless and craving for more.
Location and Altitude
Chukhung Village is located in the Khumbu region of Nepal, in the Solu Khumbu District of the Sagarmatha Zone. Situated at an altitude of approximately 4,730 meters (15,518 feet) above sea level this village lies amidst the towering peaks of the Himalayas. It is perched in the Imja Valley, surrounded by majestic mountains that form a breathtaking backdrop.
The location and altitude of Chukhung Village make it a perfect base for exploring the Himalayas, embarking on thrilling treks, and conquering iconic peaks. It offers a unique opportunity to experience the grandeur of the mountains and immerse oneself in the breathtaking beauty of the region.
Weather Conditions and Temperature
Let's explore the weather conditions and temperature variations one can expect when venturing into this picturesque Himalayan village.
Spring (March to May)
Spring brings a sense of renewal to Chukhung Village. The weather begins to warm up, and the days become longer, allowing for comfortable trekking and exploration. During this season, the average daytime temperature ranges between 5°C (41°F) and 15°C (59°F).
However, it is essential to note that temperatures can drop significantly at higher altitudes and during the night.
Summer (June to August)
The summer season in Chukhung Village is marked by monsoon rains. While the temperatures during the day can reach up to 20°C (68°F), the region experiences frequent rain showers, making trekking more challenging due to slippery trails and limited visibility.
Also Read: All about Trekking Junction, Besisahar
Trekkers are advised to pack appropriate rain gear and be prepared for occasional disruptions due to weather conditions.
Autumn (September to November)
Autumn is considered the best season to visit Chukhung Village. The weather remains relatively stable, with clear skies and excellent visibility of the surrounding peaks.
The temperature ranges from 5°C (41°F) to 15°C (59°F) during the day, making it ideal for trekking and mountaineering expeditions. The vibrant fall foliage adds an extra touch of beauty to the already awe-inspiring landscape.
Winter (December to February)
Winter brings cold temperatures and heavy snowfall to Chukhung Village. The average daytime temperature hovers around -10°C (14°F) to 5°C (41°F).
It is crucial to prepare for extremely cold conditions, and trekkers should be well-equipped with proper winter gear, including insulated clothing, sturdy boots, and sleeping bags rated for sub-zero temperatures. The snow-capped peaks and peaceful surroundings offer a unique winter wonderland experience for adventurous visitors.
Highlights of Chukhung
Let's take a look at some of the highlights of Chukhung:
Glacial Lakes
Chukhung Valley is dotted with stunning glacial lakes that add to its scenic allure. The pristine blue waters reflect the surrounding peaks, creating a picture-perfect landscape.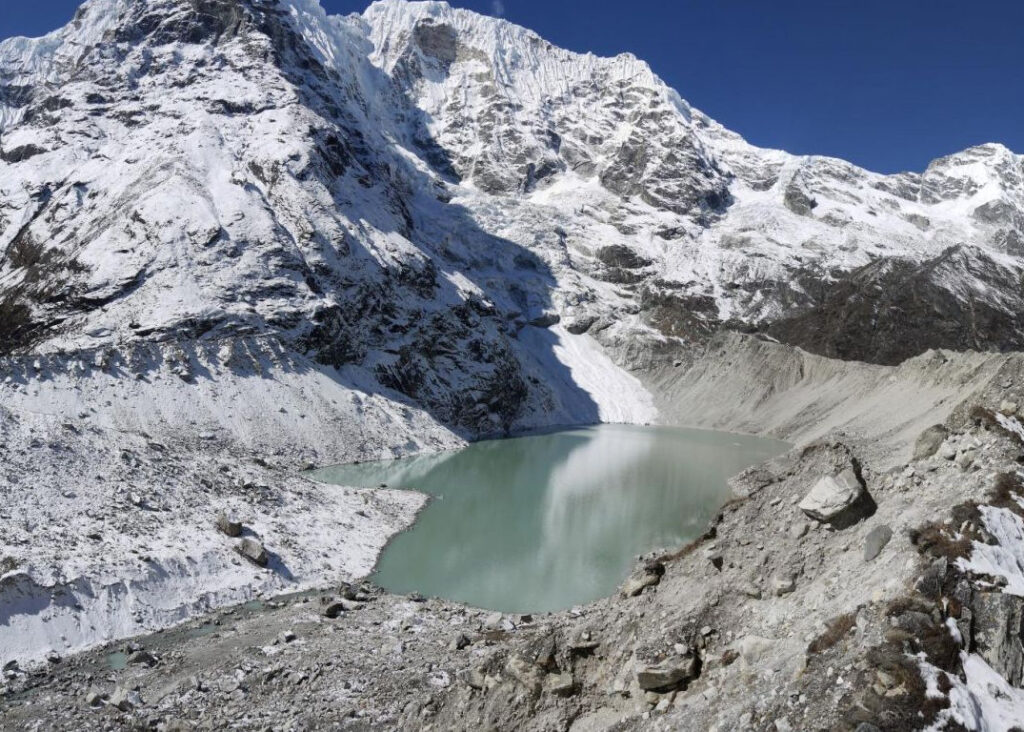 Lakes like Chukhung Tsho and Imja Tsho not only provide a serene setting for trekkers but also play a vital role in maintaining the ecological balance of the region.
Remote and Untouched
Chukhung Valley remains relatively untouched by modern development, preserving its pristine natural environment and traditional way of life.
You may also like: Sherpa People: Bravest Heroes of Mountains
It is far less crowded than other popular trekking destinations in the Khumbu region, allowing visitors to immerse themselves in the tranquility of the surroundings and experience a sense of wilderness that is becoming increasingly rare.
Mesmerizing Mountain Vistas
Chukhung village is blessed with some of the most stunning mountain panoramas in the world. Towering above the village are majestic peaks such as Lhotse, Nuptse, and Ama Dablam, creating a dramatic backdrop that will leave you spellbound.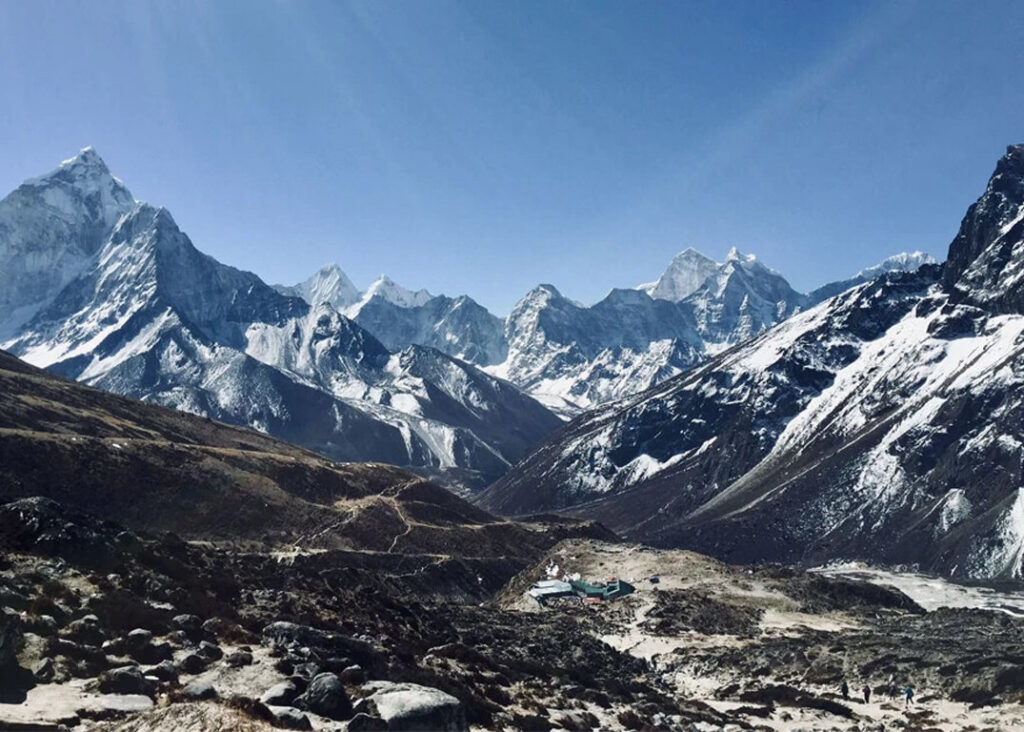 The sight of these snow-capped giants, especially during sunrise and sunset, is an experience that words cannot adequately capture.
Trekking Paradise
For adventure seekers, Chukhung village serves as a gateway to a plethora of exhilarating trekking routes. The most popular trek is the Chukhung Ri trek, which takes you to the summit of Chhukung Ri (5,550 meters). This challenging yet rewarding trek offers unparalleled views of the surrounding Himalayan peaks and provides a sense of accomplishment for trekkers.
Unique Sherpa Culture
The village of Chukhung is primarily inhabited by the Sherpa community renowned for their mountaineering prowess and warm hospitality.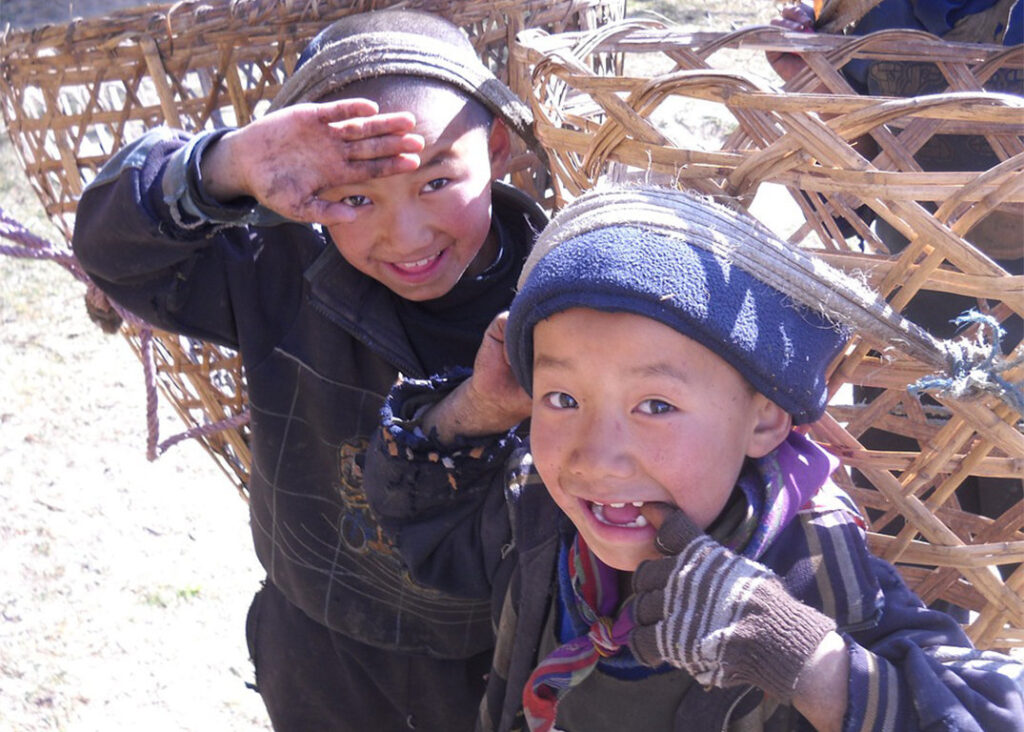 Immerse yourself in their rich cultural heritage by visiting the local monasteries where you can witness ancient rituals and traditional ceremonies. Interact with the friendly locals and gain insights into their way of life, traditions, and spiritual beliefs.
Breathtaking Lakes
Located a short distance from Chukhung village is a mesmerizing glacial lake—Imja Tsho Lake. These serene bodies of water, reflecting the surrounding mountains, offer a tranquil escape from the hustle and bustle of everyday life.
Popular: Exploring the Enchanting Architecture of Nepal
Take a leisurely stroll along their shores, bask in the serenity, and capture photographs that will leave your friends in awe.
High-altitude Climbing
For experienced mountaineers, Chukhung village serves as a base for several challenging climbing expeditions. One of the most coveted peaks in the region is Island Peak (6,189 meters), also known as Imja Tse.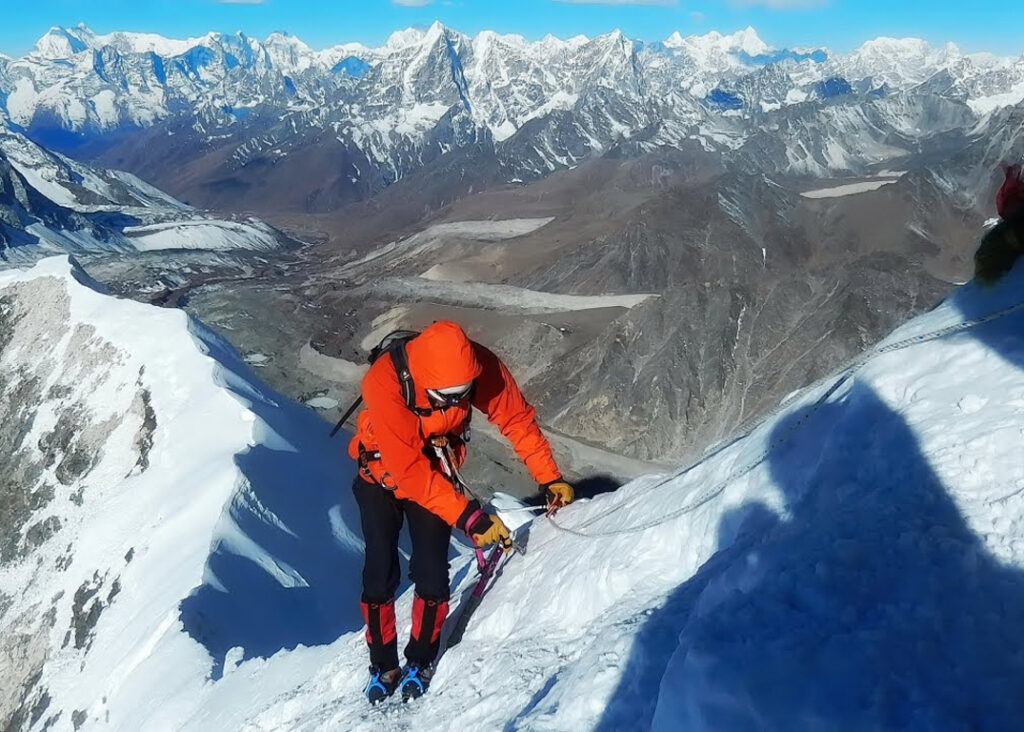 Conquer this magnificent peak and relish the sense of accomplishment as you stand on its summit, surrounded by the breathtaking Himalayan panorama.
Wildlife Encounters
Chukhung village is part of the Sagarmatha National Park, a UNESCO World Heritage site renowned for its diverse flora and fauna. While trekking in the region keep an eye out for rare species such as the snow leopard, musk deer, and Himalayan monal.
The park also shelters a variety of vibrant alpine flowers, adding to the natural splendor of the surroundings.
Kathmandu to Chukhung
Here are a few ways to reach Chukhung from Kathmandu:
Flight from Kathmandu to Lukla
The most common and time-efficient way to reach Chukhung is to take a flight from Kathmandu to Lukla. Lukla has a small airstrip called Tenzing–Hillary Airport which is considered one of the most thrilling airports in the world due to its location and short runway.
From Lukla, you can begin your trek to Chukhung, passing through various villages and scenic landscapes.
Trekking via Phaplu
For those seeking a longer and less crowded trekking route, you can opt for the trekking trail via Phaplu. From Kathmandu, you can take a bus or hire a private vehicle to Phaplu which takes approximately 8-10 hours.
From Phaplu, you can start trekking towards Chukhung following the trail that connects with the main Everest Base Camp route.
Drive from Kathmandu to Jiri
If you prefer a more scenic road journey, you can take a bus or hire a private vehicle to Jiri, which is approximately 188 kilometers from Kathmandu and takes around 7-9 hours depending on road conditions. From Jiri, you can begin your trek toward Chukhung.
More: Syabrubesi: Junction of major Trekking Route
This route is often chosen by those who want to experience the traditional Everest Base Camp trekking trail.
Chhukung ri
Chukhung Ri, located in the Khumbu region of the Nepalese Himalayas, offers a captivating adventure for climbers and trekkers seeking to conquer its impressive summit. This majestic mountain reaching a height of 5,546 meters, provides a breathtaking landscape of towering peaks, glistening glaciers, and picturesque valleys.
Scaling Chukhung Ri requires physical endurance and determination, but the reward is a profound sense of accomplishment and awe-inspiring views of renowned peaks. Beyond the physical challenges, the journey allows for cultural immersion in Sherpa villages and offers glimpses into mountaineering history near Everest Base Camp.
Responsible tourism practices ensure the preservation of this natural wonder for future generations. Embarking on the journey to Chukhung Ri promises an unforgettable experience, forging a deep connection with the beauty of the Himalayas.
Chukhung to Lobuche
The Chukhung to Lobuche trek is an awe-inspiring journey through the captivating landscapes of the Himalayas spanning a distance of approximately 15 kilometers. Starting in the charming village of Chukhung, surrounded by towering peaks, the trail winds its way through alpine meadows, rocky terrain, and glacial valleys.
As trekkers make their way toward Lobuche, they are treated to breathtaking vistas of majestic mountains like Ama Dablam and Lhotse. This trek also serves as a gateway to the renowned Everest Base Camp, which is located approximately 7.3 kilometers from Lobuche. Reaching Everest Base Camp is a momentous achievement for trekkers, offering them an up-close view of the world's highest peak.
The Chukhung to Lobuche trek not only showcases the raw beauty of the Himalayas but also provides an opportunity to immerse in the rich Sherpa culture along the way. With every step, trekkers are rewarded with the indomitable spirit of the Sherpa people and a sense of wonder that only the Himalayas can evoke.
Chukhung to Island Peak Base Camp
The Chukhung to Island Base Camp trek is a mesmerizing Himalayan adventure, spanning a distance of 5.6 kilometers. Starting from the picturesque village of Chukhung, perched amidst towering peaks, the trail winds through enchanting landscapes. Rhododendron forests, alpine meadows, and glacial valleys paint a diverse and captivating backdrop.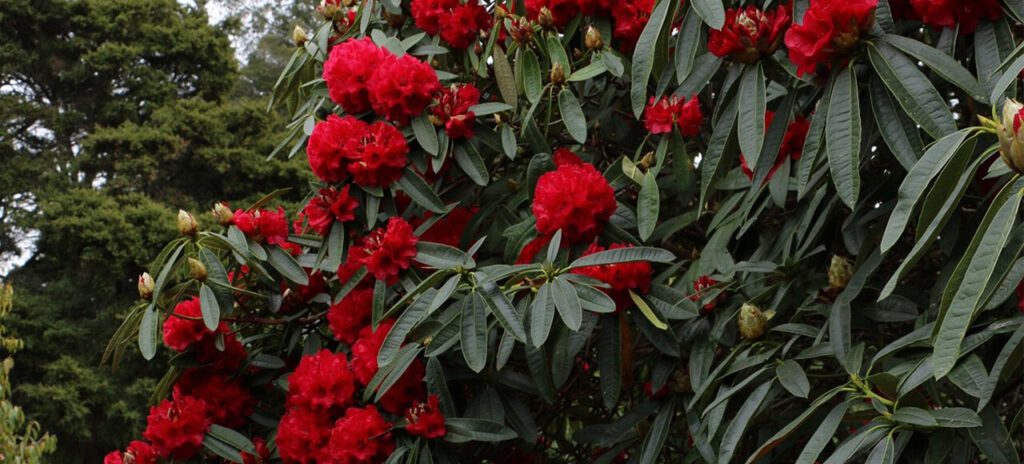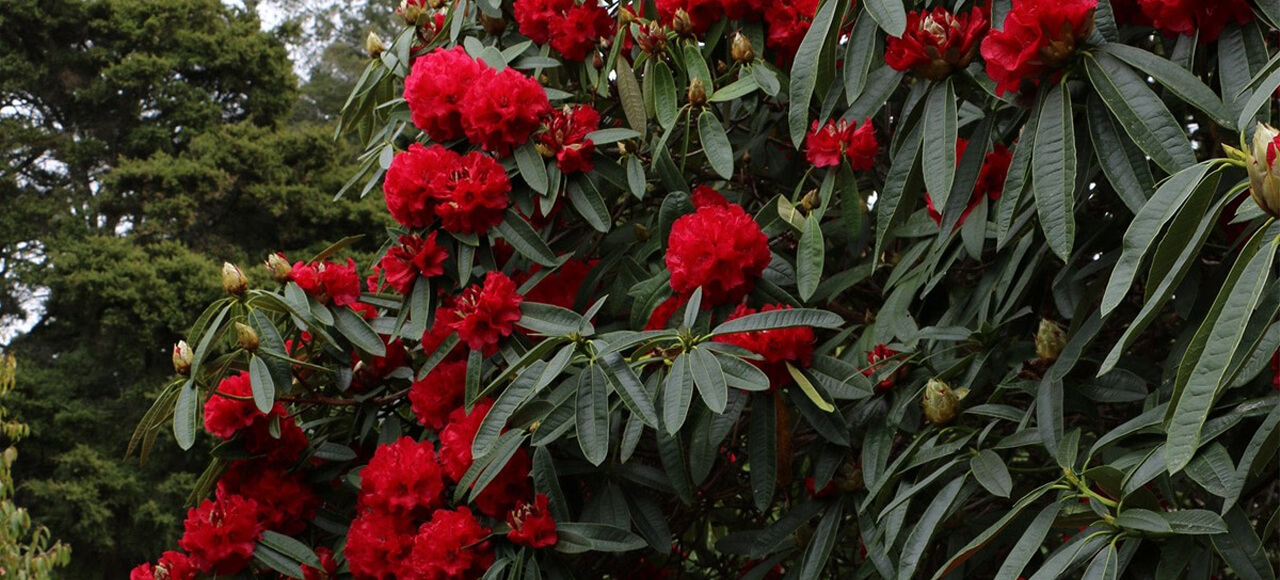 As you ascend towards Island Base Camp, the views become more awe-inspiring, with majestic peaks like Ama Dablam and Nuptse dominating the horizon. The final destination, Island Base Camp, located at an elevation of 6,165 meters, offers surreal vistas of Lhotse, Lhotse Shar, and Imja Tse. This tranquil campsite amidst rugged terrain and glacial lakes provides the perfect sanctuary to soak in the serenity of the Himalayas.
The Chukhung to Island Base Camp trek is a true Himalayan gem, combining natural beauty, challenging terrain, and unforgettable moments in one extraordinary adventure.
Chukhung Valley
Chukhung Valley is a hidden gem that captivates adventurous travelers and nature enthusiasts. With its breathtaking landscapes, including snow-capped peaks, glacial lakes, and alpine meadows, the valley offers a mesmerizing experience.
Also Check: Exploring the Enchanting Architecture of Nepal
Trekking through the valley allows you to witness the grandeur of Lhotse, Nuptse, and Ama Dablam, while the famous Three Passes Trek takes you on a thrilling adventure. Immerse yourself in Sherpa culture, enjoy warm hospitality, and savor authentic cuisine. Don't miss the chance to ascend Chukhung Ri for a panoramic view of the Himalayas.
This valley, dedicated to conservation and sustainable tourism, promises an unforgettable journey through nature's marvels.