Mardi Himal trek in December – As the snowflakes gently dance from the sky and the crisp mountain air fills your lungs, there's a unique sense of tranquility and adventure that comes with trekking during the winter season.
If you're an avid trekker seeking an off-the-beaten-path experience, the Mardi Himal Trek in December offers a thrilling and awe–inspiring journey through the pristine snow-capped landscapes of the Annapurna region in Nepal. Join us as we explore this hidden gem and discover the magic that awaits those who brave the winter cold.
Highlights of Mardi Himal Trek
Let's take a look at some of the highlights of Mardi Himal Trek in December:
A Serene Escape from Crowds
One of the most enticing aspects of trekking Mardi Himal in December is the blissful seclusion you'll encounter along the trail. Unlike the popular trekking seasons of spring and autumn, the winter months see fewer trekkers, granting you a tranquil escape into nature.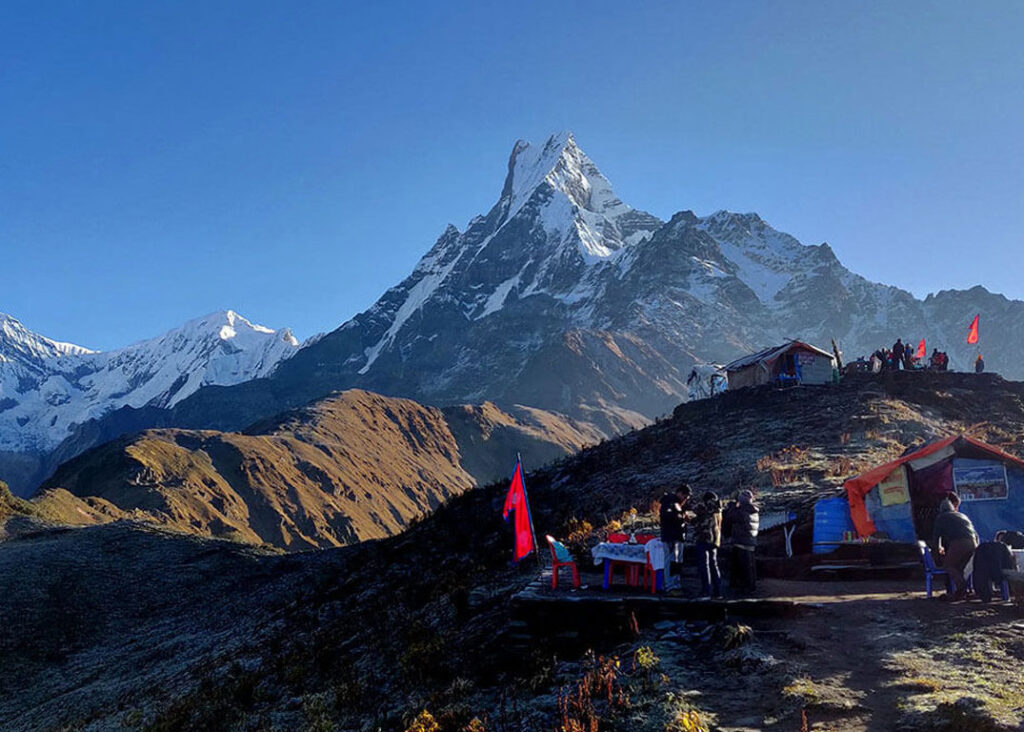 The serene ambiance allows for a deeper connection with the snow–covered peaks, lush forests, and charming traditional villages that dot the route.
Postcard-Worthy Snowy Landscapes
December showers the Mardi Himal region with a fresh blanket of snow, transforming the entire landscape into a picturesque winter wonderland. The trail unveils breathtaking panoramic views of snow-capped peaks like Machapuchare (Fishtail), Annapurna South, and Hiunchuli, with their ethereal beauty enhanced by the glistening white backdrop.
Every turn on the trail presents a stunning photo opportunity that captures the true essence of a winter trek.
A Challenging Adventure
While trekking Mardi Himal in December poses certain challenges due to the winter conditions, it also offers an exhilarating adventure for those seeking a test of endurance. The trek may require additional precautions, such as sturdy winter gear, crampons, and careful navigation through snow-covered paths.
However, the sense of accomplishment upon reaching the Mardi Himal Base Camp, nestled at 4,500 meters above sea level, is truly unmatched and makes every effort worthwhile.
Warm Hospitality in Traditional Villages
One of the highlights of the Mardi Himal Trek is the opportunity to immerse yourself in the warmth and hospitality of the local communities.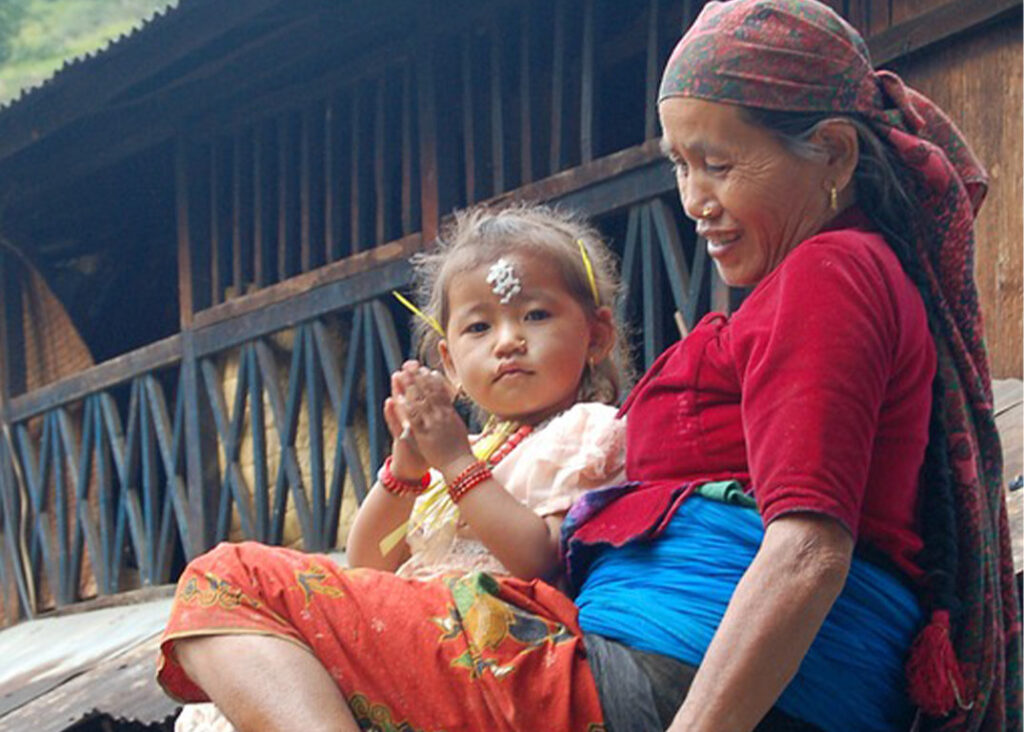 The trek takes you through charming traditional villages, such as Landruk and Siding, where you can interact with the locals, learn about their unique culture, and experience their simple yet fulfilling way of life. During the winter season, the villages may be less crowded, allowing for more meaningful connections with the locals.
Unobstructed Panoramic Views
Winter brings crystal-clear skies and fewer clouds, offering trekkers uninterrupted views of the majestic Himalayan peaks. The panoramic vistas from the Mardi Himal viewpoint are simply awe-inspiring, with the surrounding mountains piercing the horizon in all their glory.
Bask in the golden hues of sunrise and sunset as they paint the snow-capped peaks with a warm glow, creating unforgettable memories that will stay etched in your heart forever.
A Photographer's Paradise
For photography enthusiasts, trekking Mardi Himal in December presents endless opportunities to capture stunning shots. The snow-clad landscapes, dramatic mountain vistas, and the play of light and shadow create a photographer's paradise.
The winter season offers a unique perspective on the region, allowing you to capture rare and captivating shots that showcase the raw beauty of the Himalayas.
Festive Celebrations
December is a month of celebration and festivity around the world, and trekking Mardi Himal during this time allows you to experience the local traditions and festivities of the region.
Also Read: Mardi Himal Trek In March: Weather, Difficulty, Route, Travel Tips, and More
You might have the chance to witness cultural performances, join in traditional dances, or celebrate festivals like Christmas and New Year's Eve with the local communities along the trail. These cultural interactions add a special touch to your trekking adventure, making it a memorable and enriching experience.
The Joy of Hot Springs
After a long day of trekking in the winter cold, what could be more rewarding than a relaxing soak in natural hot springs? The nearby village of Jhinu Danda is famous for its rejuvenating hot springs, which offer a perfect respite for tired muscles and a chance to warm up in the midst of the snowy surroundings. The soothing waters provide a therapeutic experience and are a cherished highlight of the Mardi Himal Trek.
Weather Conditions and Temperature
Let's take a look into the weather conditions you can expect during the Mardi Himal Trek in December, providing insights to help you prepare for a memorable journey.
Winter Wonderland
December marks the beginning of the winter season in Nepal. As you ascend through the Mardi Himal trail, you'll witness the transformation of the landscape into a picturesque winter wonderland.
Snow-capped mountains, frozen waterfalls, and frost-covered trees create a surreal ambiance that adds to the trek's allure. The crisp mountain air and the untouched blanket of snow make December a truly magical time to explore the Mardi Himal.
Temperature Range
During December, the temperatures in the Mardi Himal region tend to be cold, especially at higher altitudes. In the daytime, the temperatures may vary between 5°C to 10°C (41°F to 50°F) at lower elevations, such as Forest Camp and Low Camp.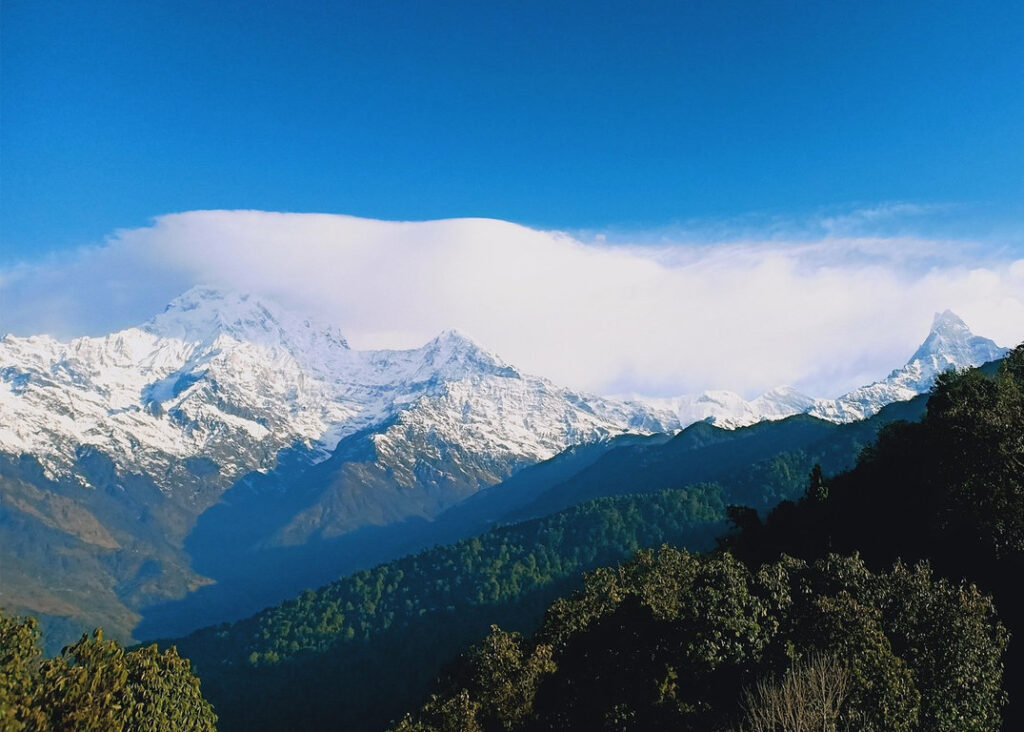 However, as you ascend towards High Camp and the Base Camp, the temperatures can drop significantly, ranging from -5°C to -10°C (23°F to 14°F) or even lower. Proper layering of clothing is crucial to stay warm and comfortable during the trek.
Weather Conditions
December is characterized by generally clear and dry weather in the Mardi Himal region, making it an excellent time to explore the trails. However, occasional snowfall is not uncommon, particularly at higher altitudes.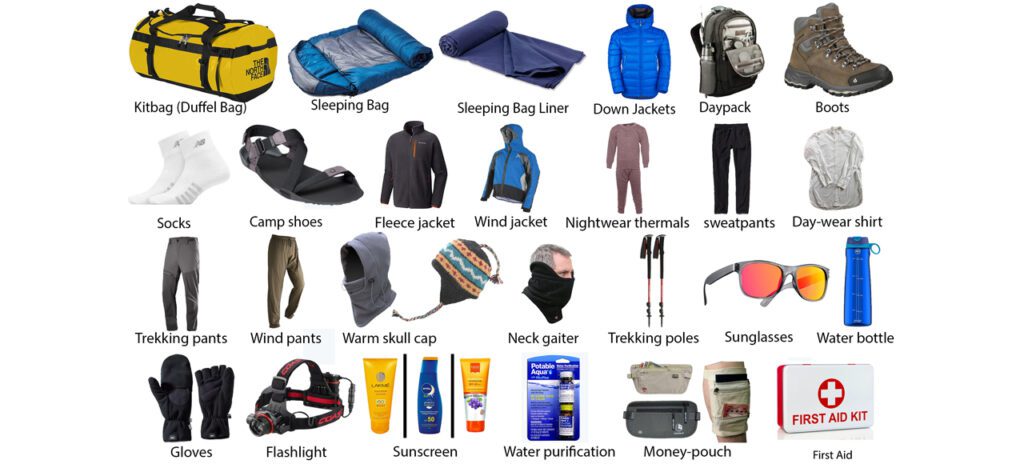 It's advisable to be prepared for snowy conditions and ensure you have the appropriate gear, such as waterproof boots, insulated jackets, and warm gloves, to tackle any unforeseen weather changes. Be cautious while walking on snowy or icy trails and consider using trekking poles for stability.
Kathmandu to Mardi Himal Trek
It is located in the Annapurna region and can be reached from Kathmandu through various routes. Here are some ways to get to Mardi Himal Trek from Kathmandu:
Flight from Kathmandu to Pokhara
The most convenient and time-saving option is to take a domestic flight from Kathmandu to Pokhara. Several airlines operate daily flights between these two cities.
The flight duration is around 25-30 minutes, and once you reach Pokhara, you can continue your journey to Mardi Himal Trek.
Bus or Private Vehicle from Kathmandu to Pokhara
Another option is to travel by road from Kathmandu to Pokhara. You can take a tourist bus or hire a private vehicle for this journey.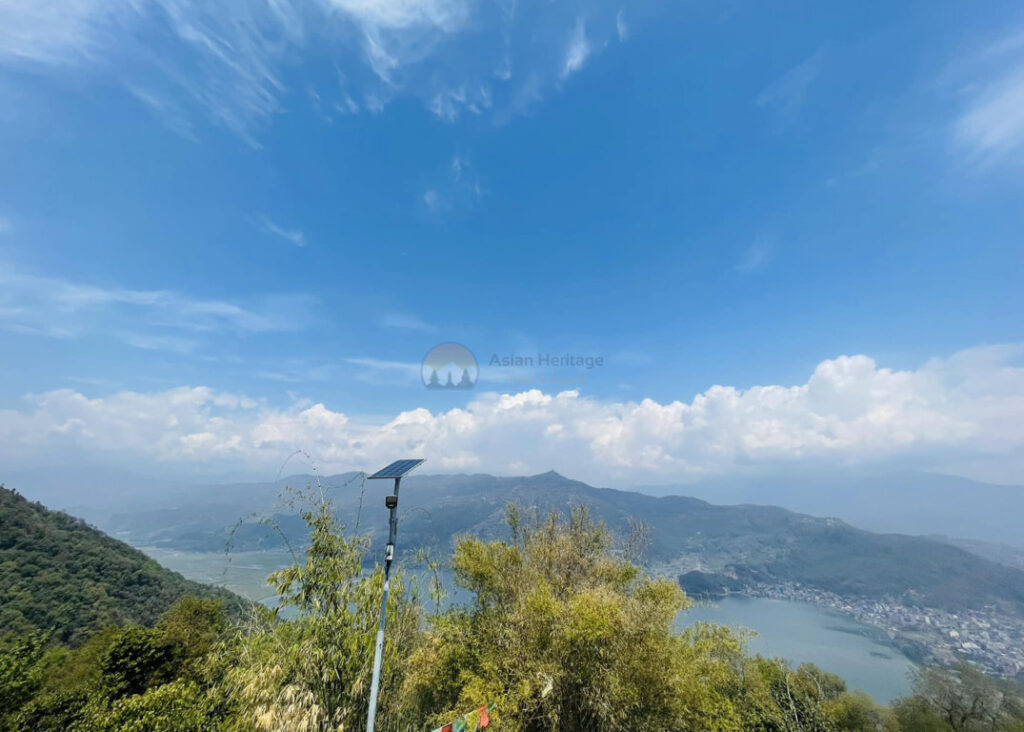 The bus ride takes around 6-7 hours depending on the road conditions and traffic. Private vehicles may offer more flexibility and comfort but they can be more expensive.
Pokhara to Kande
Once you reach Pokhara, you need to travel to Kande, which is the starting point for the Mardi Himal Trek. You can hire a taxi or a private vehicle to reach Kande from Pokhara.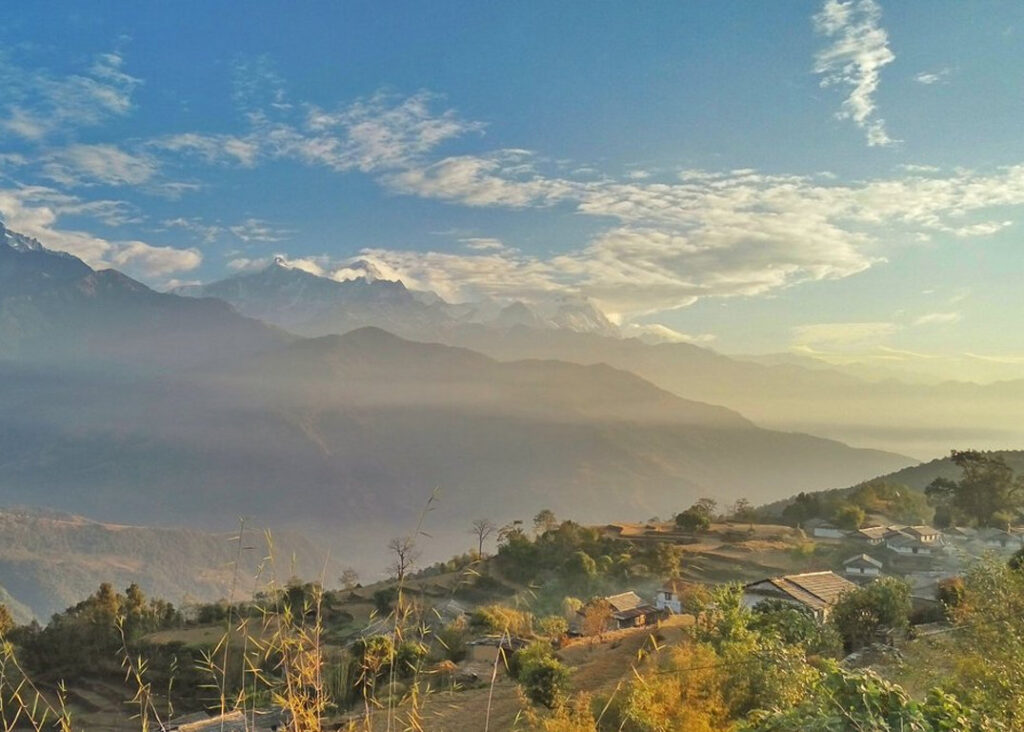 The journey takes about 1-2 hours, depending on the traffic and road conditions.
Trekking from Kande to Mardi Himal
From Kande, the actual trek to Mardi Himal begins. The trail passes through beautiful forests, terraced fields, and charming villages.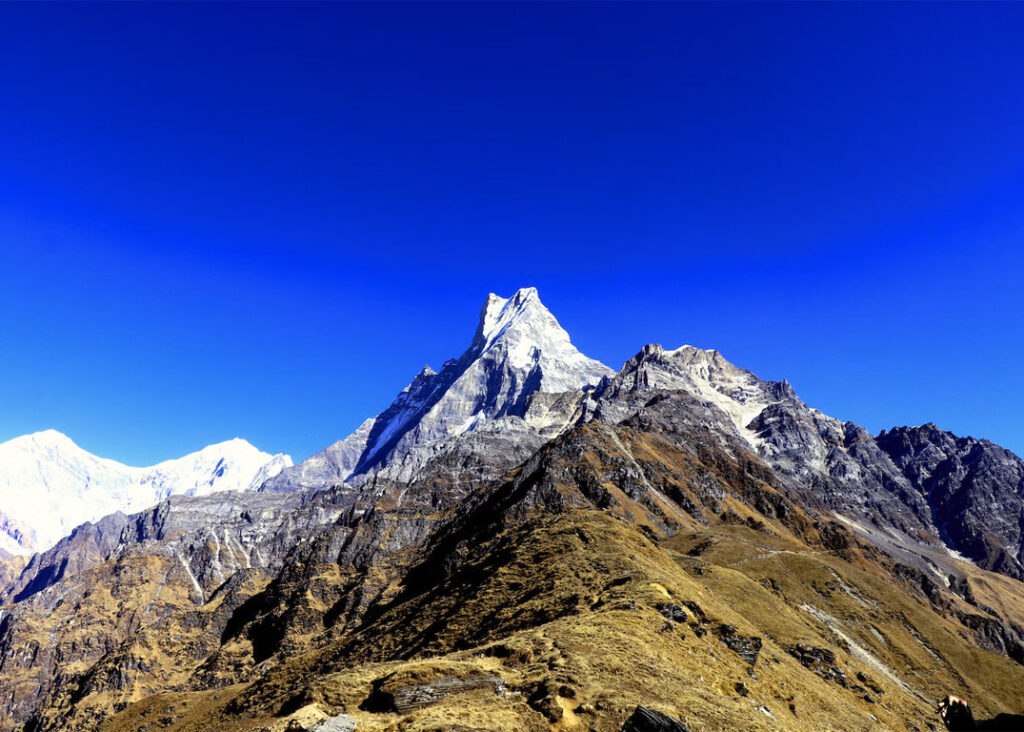 You can choose to trek independently or hire a local guide or porter for assistance. The trek generally takes around 5-7 days, depending on your pace and itinerary.
Tips
To ensure a safe and enjoyable journey, here are some valuable tips for embarking on the Mardi Himal Trek during the winter season.
Pack smart and dress in layers
In winter, the weather in the Himalayas can be unpredictable. It's crucial to pack suitable clothing that can handle fluctuating temperatures. Layering is key. Start with a moisture-wicking base layer, add insulating mid-layers, and top it off with a windproof and waterproof outer shell.
Also Check: Mardi Himal Trek in January: Weather, Difficulty, Temperature, Travel Tips, and More
Don't forget essentials like a warm hat, gloves, and sturdy hiking boots. A quality sleeping bag rated for low temperatures is also essential for cozy nights in the mountains.
Be prepared for cold temperatures
December brings chilly weather to the region, and temperatures can drop below freezing, especially at higher altitudes. Prepare yourself mentally and physically for the cold. Ensure you have the appropriate gear to keep warm, including a down jacket, thermals, and thick socks.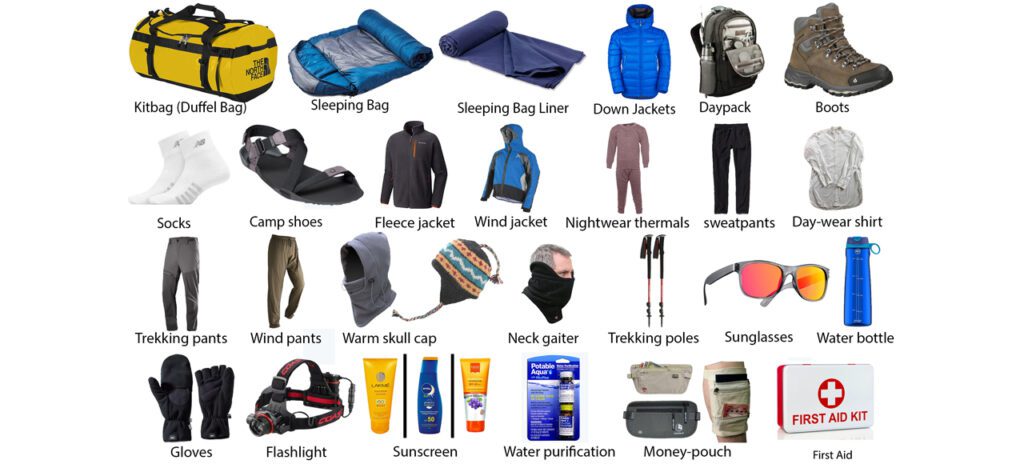 It's advisable to carry hand and toe warmers, as well as a good-quality sleeping bag liner for extra insulation at night.
Stay hydrated and protect your skin
Despite the colder temperatures, it's important to stay hydrated while trekking. Dehydration is common at high altitudes, and the dry mountain air can further contribute to this. Carry a reusable water bottle and make sure to drink plenty of fluids throughout the day. Additionally, protect your skin from the sun's rays and harsh winds by applying sunscreen, lip balm, and moisturizer regularly.
Keep a close eye on the weather
Winter weather conditions can be unpredictable, and it's crucial to stay informed about the forecast before and during your trek. Check with local authorities, guides, or your trekking agency for up-to-date weather information.
Also Read: Mardi Himal Trek in February: Weather, Difficulty, Travel Tips, and More
Be flexible with your itinerary and prepared to make adjustments if necessary to ensure your safety. Always prioritize your well-being over reaching specific destinations.
Obtain the required permits
Before embarking on the Mardi Himal Trek, it's important to obtain the necessary permits. The two permits required for this trek are the Annapurna Conservation Area Permit (ACAP) and the TIMS (Trekkers' Information Management System) card.
These permits can be obtained in Kathmandu or Pokhara from the Nepal Tourism Board office or through registered trekking agencies. Make sure to carry these permits with you at all times during the trek.
Hire a knowledgeable guide
Mardi Himal Trek in December- If you're less experienced or unfamiliar with trekking in winter conditions, it's highly recommended to hire a local guide. An experienced guide can provide valuable insights into the region, help you navigate safely, and assist with any emergencies that may arise.
They also have extensive knowledge of the trail conditions and can make necessary adjustments to the itinerary based on weather and other factors.