We're taking you through the Himalayas, exploring ancient temples and palaces in Kathmandu and so much more! So get ready, because, in this Nepal travel guide, we're going to show you the top things you absolutely can't miss. Let's goooooo!
Trekking in the Himalayas
Trekking in the Himalayas is an adventure of a lifetime that offers stunning views of some of the highest peaks in the world, diverse cultures, and unparalleled natural beauty. The Himalayas are the world's highest mountain range and are home to Mount Everest the highest peak on the planet. Trekking in the Himalayas can be challenging as the trails are often steep and rugged and the altitude can cause altitude sickness. However, the rewards of trekking in the Himalayas are many. You will have the opportunity to witness the breathtaking beauty of the Himalayas, including snow-capped peaks, glaciers, and pristine lakes.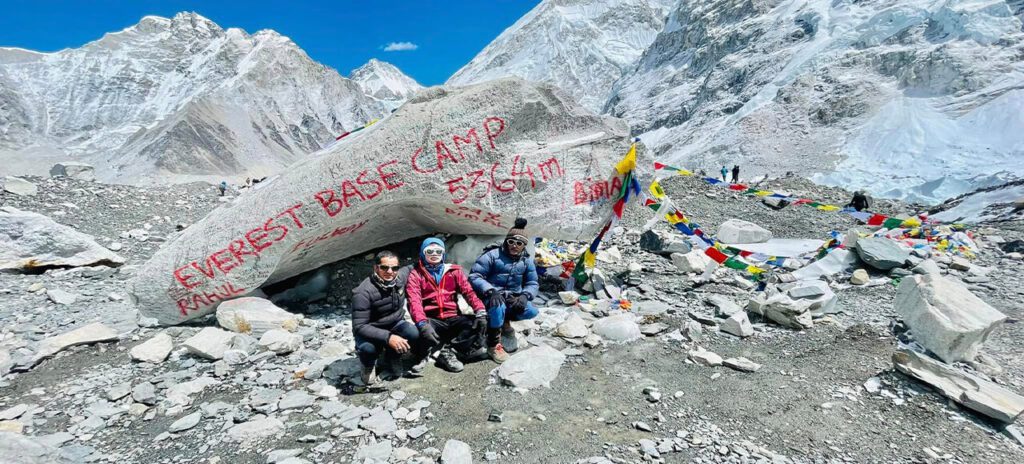 The Himalayas are also home to a rich cultural heritage. The region is inhabited by many ethnic groups, each with its own unique customs, traditions, and languages. Trekking through these regions provides an opportunity to learn about the local cultures and their way of life.
The most popular trekking routes in the Himalayas include the Everest Base Camp Trek, Annapurna Circuit Trek and Langtang Valley Trek in Nepal and the Markha Valley Trek. These treks vary in length, difficulty, and altitude so it is important to choose a trek that matches your experience and fitness level.
Nepal Travel Guide – Exploring Kathmandu
Kathmandu is a fascinating and culturally rich city that offers a variety of attractions for visitors to explore. One of the top destinations in Kathmandu is Durbar Square a UNESCO World Heritage Site that is home to ancient temples and palaces with stunning architecture. Another iconic destination is Swayambhunath Stupa also known as the Monkey Temple which sits atop a hill and offers breathtaking views of the city. Boudhanath Stupa is another must-see attraction, as it is one of the largest stupas in the world and a sacred site for Tibetan Buddhists. For those interested in Hinduism, the Pashupatinath Temple is a must-visit destination, as it is one of the most important pilgrimage sites in Nepal and features beautiful architecture.
A walking tour of the city is a great way to discover hidden gems such as colorful markets, narrow alleyways, and ancient temples. Foodies will enjoy exploring the city's vibrant food scene which offers a mix of traditional Nepali cuisine and international dishes. Be sure to try Momo a local favorite. If you're looking for a peaceful escape the Garden of Dreams is a beautiful oasis in the heart of the city that features landscaped gardens, ponds, and a café. Finally, Kathmandu is also the gateway to some of the most stunning trekking routes in the world, including the famous Everest Base Camp trek. With so much to see and do, Kathmandu is a destination that should be on every traveler's bucket list.
Also Check: Trekking Gear Essentials
Nepal Travel Guide for Rafting and Kayaking
Nepal is one of the world's most popular destinations for rafting and kayaking. The country is home to some of the most spectacular rivers in the world which offer an unforgettable experience for adventure seekers. Whether you are a beginner or an experienced paddler Nepal's rivers have something for everyone.
The most popular rafting and kayaking rivers in Nepal are the Trishuli, Seti, Bhote Koshi, Kali Gandaki, and Sun Koshi. The Trishuli River is the most popular river for rafting and kayaking in Nepal and it is ideal for both beginners and experienced paddlers. The river is easily accessible from Kathmandu and it offers spectacular scenery as it flows through lush valleys and terraced rice fields.
Located near the Tibetan border, the Bhote Koshi River is famous for its steep rapids and gorges. Only experienced paddlers need to apply because this river offers some of the most challenging rapids in the whole country. And if that's not enough head on over to the Kali Gandaki River in western Nepal. This river not only boasts some of the most breathtaking scenery you've ever seen but it also has rapids that will test even the most seasoned kayaker or rafter.
Nepal Travel Guide – Wildlife Observation
Nepal is a country with rich biodiversity including a diverse array of wildlife species. Observing wildlife in Nepal is a popular activity among tourists, nature enthusiasts, and researchers. The country boasts several national parks, conservation areas, and wildlife reserves that are home to a wide variety of animals and birds.
One of the popular destinations for wildlife observation in Nepal is Chitwan National Park which is a UNESCO World Heritage Site. The park covers an area of 932 sq. km and is home to over 700 species of wildlife, including the endangered one-horned rhinoceros, Bengal tiger, Asian elephant, and sloth bear. Visitors to the park can go on a jeep safari, elephant safari, or a nature walk to observe these animals in their natural habitats.
Another popular destination for wildlife observation in Nepal is Bardia National Park. Located in the western part of Nepal the park covers an area of 968 sq. km and is home to a variety of wildlife, including the Bengal tiger, one-horned rhinoceros, and Asian elephant. Visitors can go on a jungle walk or a jeep safari to observe these animals and enjoy the beautiful scenery.
Koshi Tappu Wildlife Reserve, located in the eastern part of Nepal, is another popular destination for wildlife observation. The reserve covers an area of 176 sq. km and is home to over 485 species of birds including migratory birds such as the Siberian crane. Visitors can go on a bird-watching tour or a nature walk to observe these birds and enjoy the natural beauty of the reserve.
Sagarmatha National Park
Nestled in the northeast region of Nepal, this protected area boasts an impressive 1,148 square kilometers of a pristine natural wonderland. And let's not forget its crowning jewel: the mighty Mount Everest, the highest peak on the planet!
But this park is not just a one-hit-wonder. From the high-altitude mountains and glaciers to the lush valleys below Sagarmatha National Park offers a diverse landscape that will leave you speechless. As you journey through the park's four distinct vegetation zones you'll encounter rhododendron, oak, pine, fir, juniper, and birch trees as well as shrubs and dwarf rhododendron.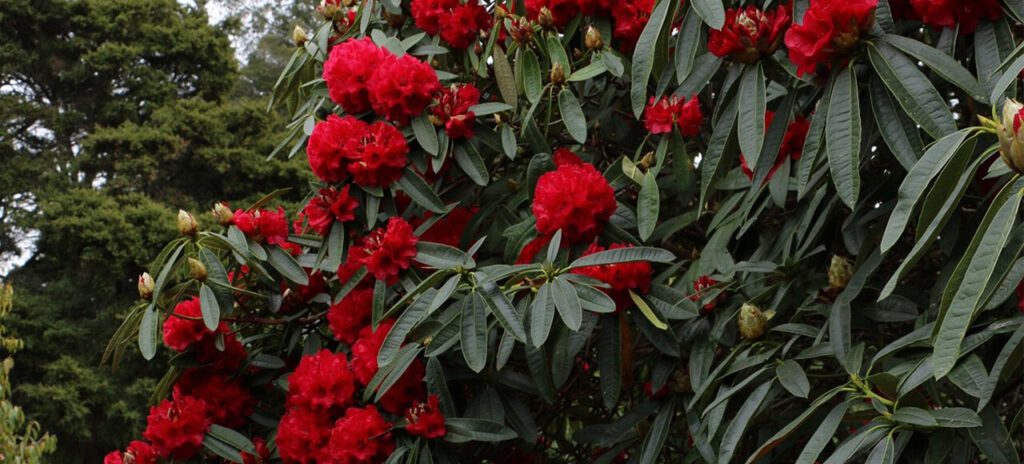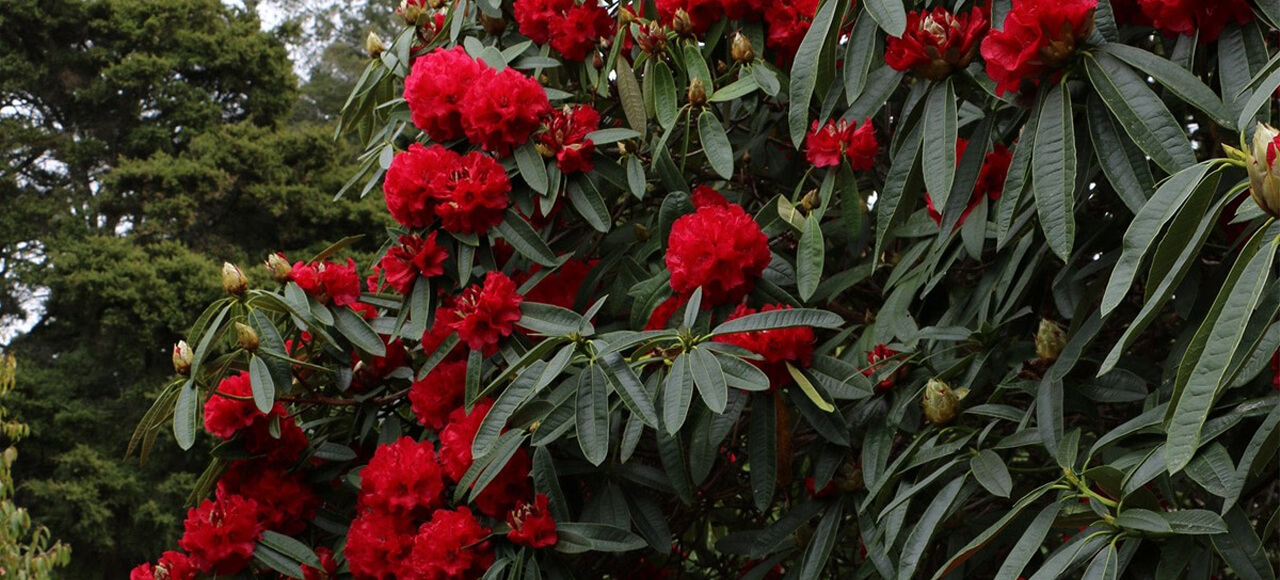 The wonders of Sagarmatha National Park go beyond its stunning plant life. Prepare to be amazed by the extraordinary array of rare and endangered species that call this place home including the elusive snow leopard, the adorable red panda, and the majestic Himalayan black bear. It's no wonder that the park has earned the prestigious title of UNESCO World Heritage site recognizing its unparalleled natural beauty and ecological significance.
Get ready to lace up your hiking boots because trekking and mountaineering are the main attractions here. The famous Everest Base Camp Trek is an experience of a lifetime taking you through some of the most breathtaking landscapes on the planet. And while you're here, be sure to take part in bird watching, wildlife safaris, and cultural tours. You'll have the chance to immerse yourself in the local Sherpa culture and traditions and maybe even learn a few phrases of their language.
Nepal Travel Guide – Bungee Jumping
Bungee jumping in Nepal is a popular adventure sport that is gaining popularity among thrill seekers worldwide. The activity involves jumping off a tall structure such as a bridge or a tower while attached to a rope or bungee cord. The rope stretches as you jump, allowing you to experience a free fall before it pulls you back up. The bungee jumping site in Nepal is located near the Bhote Koshi River which is about 3 hours away from Kathmandu. The jump site is situated on a suspension bridge that spans over the Bhote Koshi River offering breathtaking views of the surrounding mountains and valleys.
The jump itself is from a height of 160 meters making it one of the highest bungees jumps in the world. As you stand on the edge of the bridge you can feel your heart racing with anticipation. But once you take the plunge you'll experience an adrenaline rush like no other. The free fall is intense and exhilarating and the scenery around you is simply stunning. The bungee jumping site in Nepal is operated by trained professionals who ensure that all safety measures are in place. They provide all the necessary equipment including the bungee cord, harness, and helmet, and give you a brief orientation before the jump. The site is also regularly inspected to ensure that it meets international safety standards.
Nepal Travel Guide – Motorbiking
Imagine roaring through the winding mountain roads of Nepal on a powerful motorbike feeling the wind rushing past you as you take in the breathtaking views of the Himalayan range. The rugged terrain and challenging roads add an extra element of excitement to the adventure as you navigate through lush green forests and rustic villages pushing your limits and testing your skills.
The thrill of off-road motorbiking in Nepal is unparalleled as you ride through rocky trails and steep inclines your heart pounding with adrenaline. As you conquer each obstacle the sense of accomplishment and freedom is overwhelming and the stunning beauty of Nepal's natural landscapes is an added bonus to the exhilarating experience. With plenty of tours and rental options available, there's no better way to explore the beauty of Nepal than through the thrilling adventure of motorbiking.
Motorbiking in Nepal offers a wide variety of locations to explore each with its unique terrain and challenges. The popular destinations for motorbiking include the famous Annapurna Circuit which is a 14-day ride that takes you through diverse landscapes and terrain from the lowlands to the high Himalayas.
Also Check: Festivals in Nepal
Another popular location is the Upper Mustang region which is a remote area with rugged landscapes and ancient monasteries providing a truly unique experience. The Manang region is also a popular destination with its challenging off-road tracks, rocky terrain, and breathtaking views of the Annapurna range.
Additionally, the Pokhara Valley is a great place to start your motorbiking adventure, with its beautiful lakes, scenic landscapes, and easy access to the Annapurna region. Whether you're a seasoned motorbiking enthusiast or a beginner, Nepal has plenty of options for you to explore and experience the thrill of adventure on two wheels.
Experience the magic of Nepal's Festivals and Culture
Nepal is a land of vibrant festivals and cultural diversity that never fails to mesmerize visitors from all over the world. With over 125 ethnic groups the country celebrates a wide range of festivals that embody its rich history, traditions, and beliefs. Imagine flying colorful kites, enjoying sumptuous feasts, and exchanging gifts with loved ones during the 15-day-long Dashain festival in September or October. It's a time to embrace the victory of good over evil and enjoy traditional games and temple visits.
In October or November get ready to be dazzled by the mesmerizing lights and intricate designs during the five-day Tihar festival. It's an auspicious time to honor animals like cows, dogs, and crows and decorate your homes with brightly lit candles and colorful powders. And if you happen to be in Nepal in April, join in the lively street parties, music, and dance during the Nepali New Year or Bisket Jatra festival. You'll find people cleaning their homes and surroundings to welcome the New Year with renewed energy and spirit.
But that's not all. Nepal's culture is equally fascinating with its unique art, music, and dance forms. The country's folk music and dance styles are diverse with each ethnic group having its distinct style. And if you're an art enthusiast you'll be delighted to see the intricate wood carvings, pottery, and Thangka paintings that depict Buddhist deities and religious scenes.
To experience Nepal's festivals and culture in their full glory you must venture outside the main cities and immerse yourself in the rural communities. Homestay programs and cultural tours are an excellent way to witness Nepalese life firsthand, engage in traditional activities like farming, cooking, and weaving and create unforgettable memories.