The Three Passes Trek is a thrilling adventure that takes trekkers across three high mountain passes. Let's discuss the Three Passes Trek Itinerary, how long it takes, the distance covered, the difficulty level, whether or not you need a guide, and the best time to go. offering stunning views of the Himalayas and an opportunity to immerse oneself in the local culture. The trek is known for its challenging terrain, but the rewards are well worth the effort.
How Long Does the Three Passes Trek Take?
The Three Passes Trek itinerary can vary, depending on the pace of the trekker and the number of rest days taken.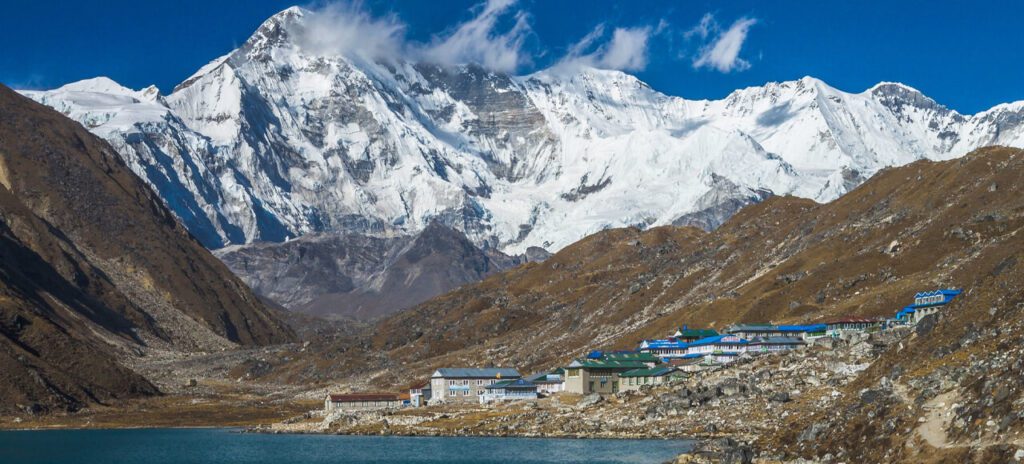 Typically, the trek takes around 19 to 22 days to complete. It is important to note that altitude sickness is a real concern on this trek, so acclimatization days are necessary to avoid any potential health risks.
How Far is the Trek to 3 Passes?
Three passes trek itinerary- The trek covers a distance of around 160-170 kilometers, starting from Lukla and ending in Lukla. The three passes – Kongma La (5,535m), Cho La (5,420m), and Renjo La (5,360m) – are spread across the trek and are some of the highest points trekkers will reach on this adventure.
How Hard is the 3 Passes Trek?
The Three Passes Trek is considered a strenuous trek and requires a good level of fitness. The trail is a mix of steep ascents and descents, narrow ridges, rocky terrain, and icy paths, which can make the trek challenging. Moreover, altitude can also be a factor and may cause difficulties in breathing, headaches, and nausea.
Also Read: Three Passes Trek Without a Guide
Do You Need a Guide for the Three Passes Trek?
Three passes trek itinerary – It is highly recommended to hire a guide for the Three Passes Trek, especially for first-time trekkers or people who are not familiar with the region. A guide can also provide you with knowledge about the area, help with navigating, and help ensure the safety of the trekker. Lastly, a guide can also help with the logistics of the trek, such as accommodation and food.
When to Do Three Passes Trek?
Three passes trek itinerary – The best time to do the Three Passes Trek is during Autumn (September to November) and the Spring season (March to May). During these months, the weather is generally stable, which means clear skies and mild temperatures, making it ideal for trekking. However, trekkers should still be prepared for the possibility of snowfall and cold temperatures, especially when crossing the high passes.
Different itineraries for the three passes trek:
Three Passes Trek Itinerary 1:
Day 1: Arrival in Kathmandu
Asian Heritage Treks & Travel Representative welcome you at the Airport and bring you to your hotel, in the evening you will have time to stroll around Thamel.
Day 2: Sightseeing in Kathmandu
A guide will pick you up in a private vehicle and take you to all the beautiful temples and mesmerizing UNESCO world heritage sites.
Day 3: Kathmandu To Lukla & Lukla To Phakding (2860 M), Flight Duration: 40 Minutes, Hiking Duration: 3 To 4 Hours
Fly to Lukla from Kathmandu Airport. From Lukla, we commence to climb up towards Phakding. The trail runs along the Dudh Koshi (Milk River). You will be trekking amidst rhododendron forests while smelling the strong aroma of evergreen oak.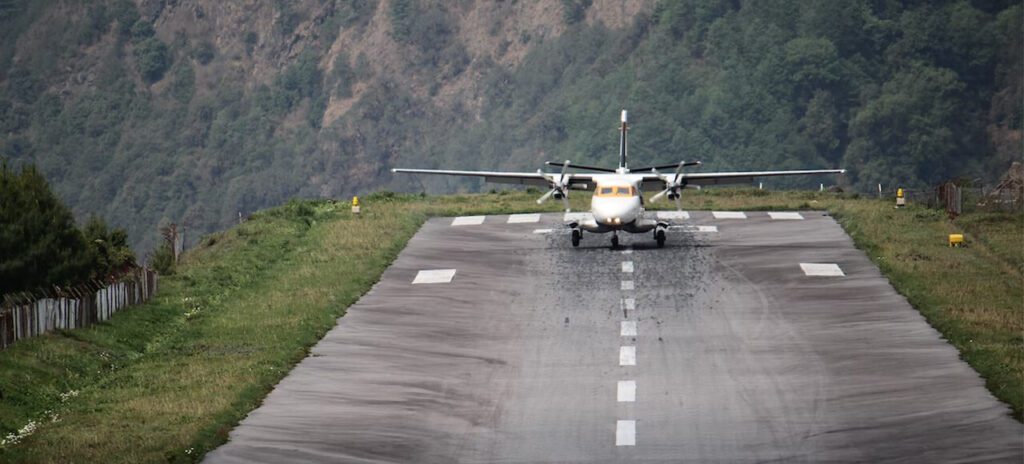 Along the way, you will pass by many villages until you reach Phakding.
Day 4: Phakding To Namche Bazaar ( 3480 M), Hiking Duration: 5 To 6 Hours
You will be able to get your first glimpse of Everest as you are crossing the mighty Dudh Koshi. As you proceed further, the trail will lead you to Monjo, where you could have a stopover for lunch.
The next part of the trail will be more difficult. You will be making a pit stop at Namche Bazaar to stay the night there.
Day 5: Rest Day at Namche Bazaar
On the fifth day of the Three Passes Everest trek, you can use your time to acclimatize, relax and explore the surrounding places.
Most of the trekkers prefer to get up before sunrise to view the magnificent views of Mount Everest, Thamserku, Amadablam, and other glorious peaks from the Sagarmatha National Park.
Day 6: Namche Bazaar To Thame (3750 m), Hiking Duration: 5 To 6 Hours
One must be prepared for the drastic and rapid change in climate and temperature – one minute the sun will be glaring fiercely and the next it will be as if even darkness has engulfed you.
The initial part of the trek is easy-going as it is relatively flat, however, the views will be outrageous. After a few more hours, you will reach Thame. In the neighboring village, Nauje is a small Monastery for Tibetan Nun.
Day 7: Thame To Khumjung (3750 m), Hiking Duration: 4 To 5 Hours
We will begin the trek to Khumjung with an early start, climbing uphill to the monastery above Thame village. If the weather is fine, you will be able to witness a scene where the natural beauty of the majestic landscape combines with the ancient Buddhist culture of the Sherpa people.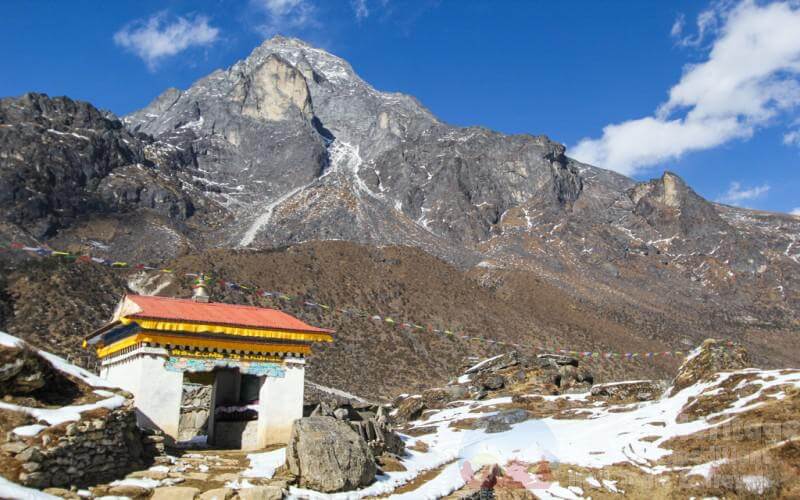 After the visit, you will be heading back in the direction of Namche Bazaar towards Khumbila.
Day 8: Khumjung To Pangboche (3985 m), Hiking Duration: 6 To 7 Hours
Today you will start hiking along the old but still used, Everest expedition trail.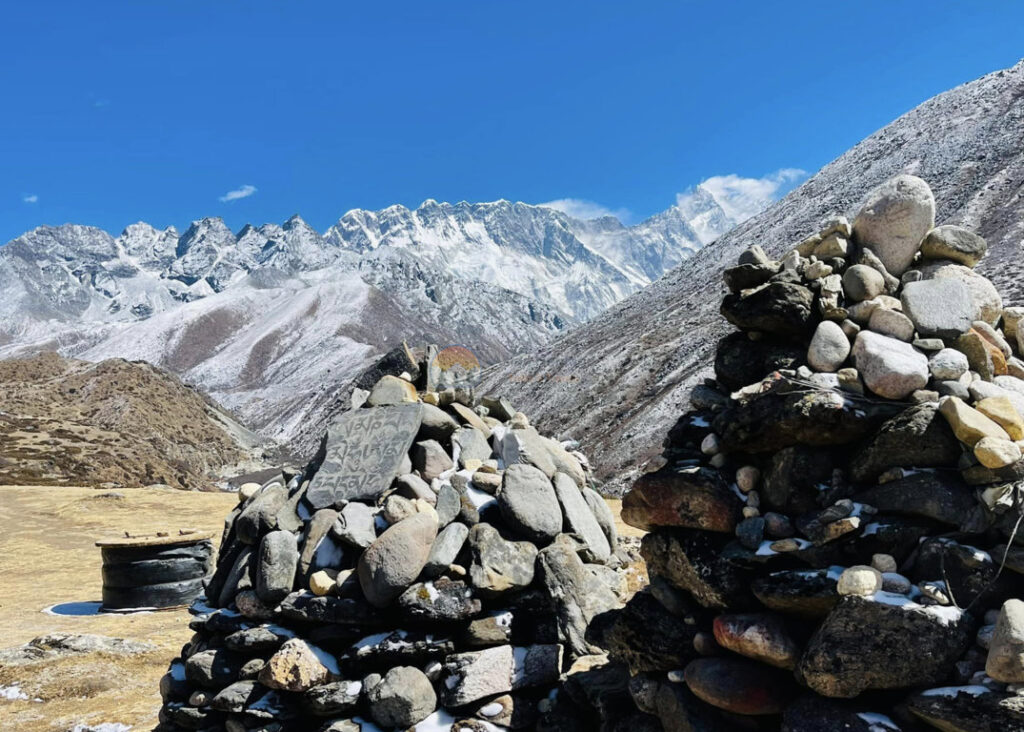 There will be a possibility of you stumbling upon some rich Himalayan wildlife like deer, pheasants, and monkeys.
Day 9: Pangboche To Dingboche (4410 m), Hiking Duration: 6 To 7 Hours
Today, we start our walk towards Dingboche. Dingboche is at an elevation of 4410m so that means the trek is going to be quite challenging due to the elevation and the stones/rocks-filled trail.
On the way, we will see forests with a variety of lush trees (birch, conifers, and rhododendron) and we will meet lots of yaks during the walk.
Day 10: Dingboche To Chhukung Village ( 4730 m), Hiking Duration: 3 To 4 Hours
After Breakfast, as soon as you start to walk, you will see the amazing mountain scenery which you didn't expect. You will climb up Chhukung Ri 5,550 m.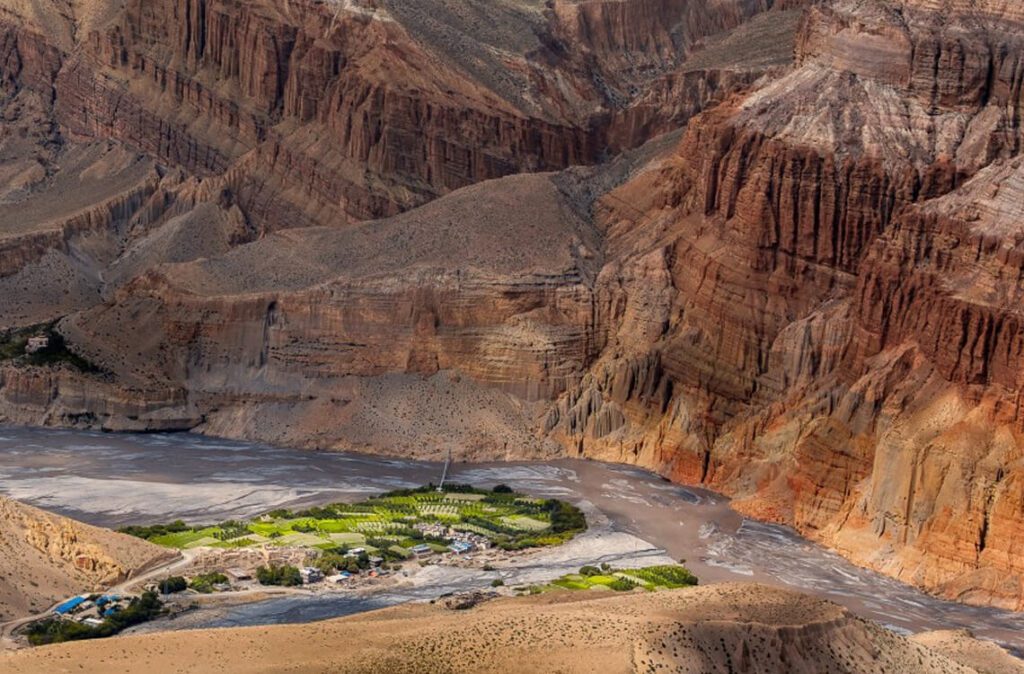 Here, the reward will be valued above our effort as we find ourselves within access to beautiful peaks.
Day 11: Chhukung To Lobuche Via Kongma La (4900 m), Hiking Duration: 7 To 8 Hours
Today, you need to walk quite a bit longer than earlier times. We will cross the first pas called Kongma La (5400m).
Then we will start our trail climbing up to the Niyang Khola Valley.
Day 12: Lobuche To Dzongla (4830 m), Hiking Duration: 7 To 8 Hours
On the way to Dzongla, you'll also enjoy the scenic Cho La Lake along with the greatest views of Mt. Everest, Mt. Nuptse, Mt. Pumori, Mt. Amadablam, Mt. Thamserku, Mera Peak, and many more.
You may also like: Three Passes Trek Route Facts you may unaware of
Day 13: Dzongla To Dragnag Via Cho La Pass (4700 M/ 5368 m), Hiking Duration: 7 To 8 Hours
Our journey heads towards the Cho La Pass (5368m) which is very vertical and a tough climb that will take around 3 hours over a rocky ridge before you reach the top of the pass.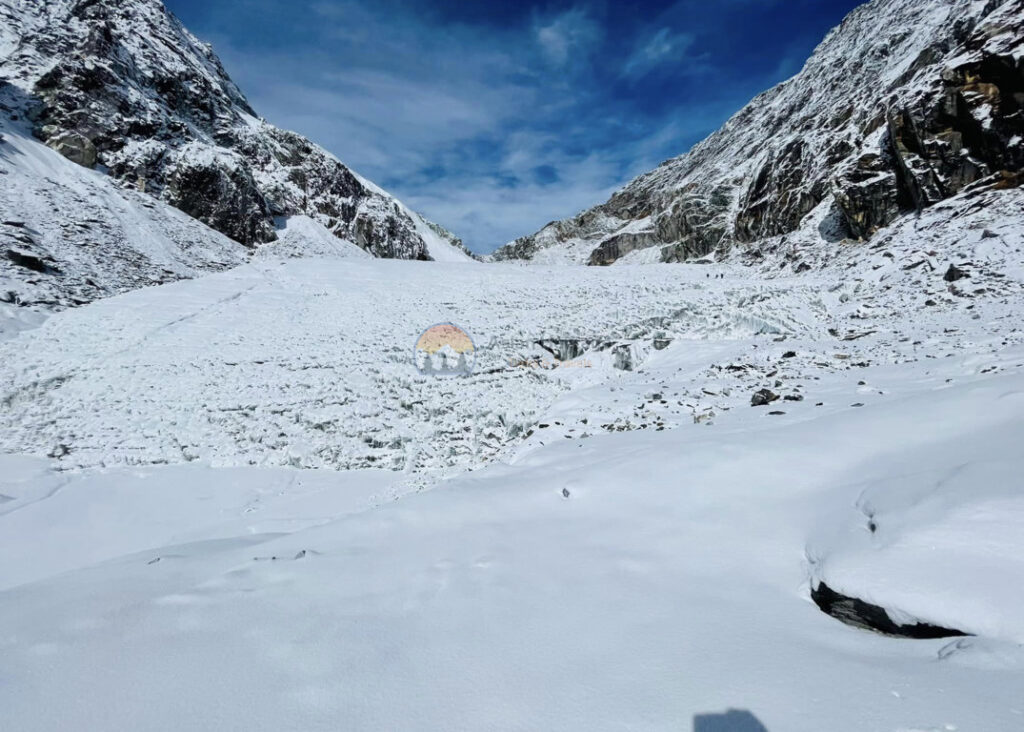 After crossing the Cho La pass we hike over the glacier across the snow and ice for about an hour. After lunch, we rest for some time and walk down for around 3 hours through the rocky path to Dragnag.
Day 14: Dragnag To Gokyo (4790 m), Hiking Duration: 7 To 8 Hours
After Breakfast, we start walking a trail for 1.5 hours which first leads uphill before becoming an easy walk for a while.
After some rest at the lodge in Gokyo, a short climb to the ridge is needed from where you can explore the amazing view of the Glacier with its small glacier lakes.
Day 15: Gokyo Rest Day
Today, you will enjoy the best day of the entire trail! Although it is called a rest day you will enjoy the surroundings of Gokyo.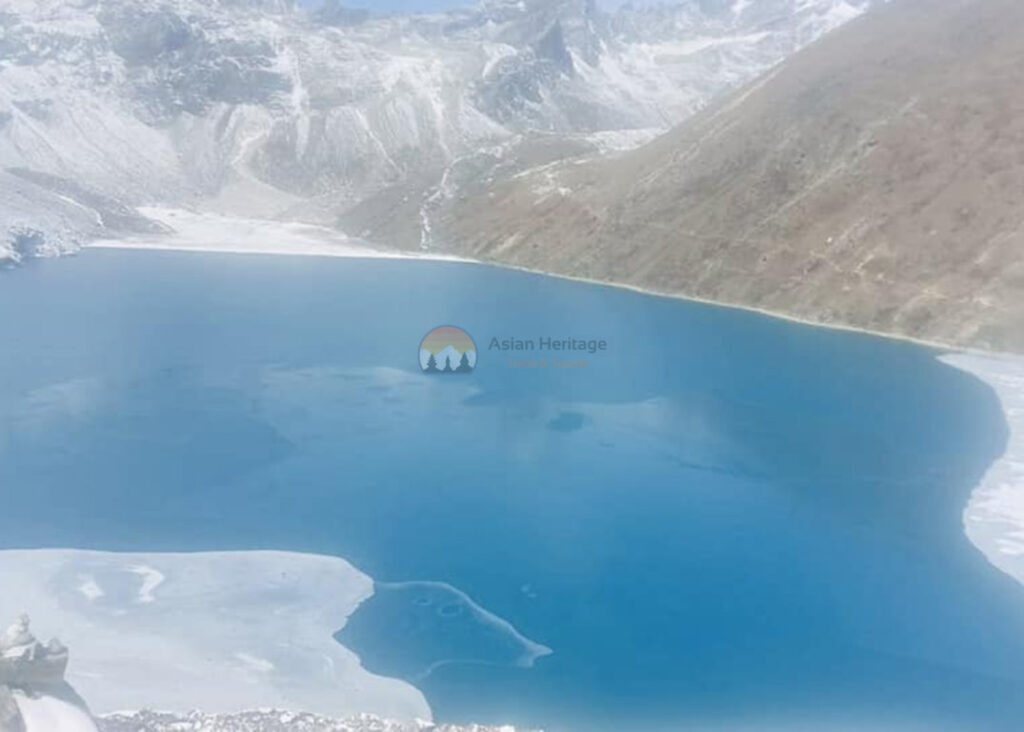 Day 16: Gokyo To Renjo La Pass & Lungden ( 5415 m/ 4380 m), Hiking Duration: 4 To 5 Hours
After climbing a steep sandy ridge for about 3 hours, we will reach the top of Renjo La where you have fabulous views of above 7000 and 8000 m high peaks of Everest, Lhotse, Cholatse, and Taboche.
Continuing the pass we will head through the pathway of stone stairs which leads to the south bank of a small serene lake, The Angladumba Tsho. After another 4 hours walk, we reach Lungdun (4,380 m).
Day 17: Lungden To Namche Bazaar (3440 m), Hiking Duration: 4 To 5 Hours
After Breakfast, your day starts with walking downhill through the Rhododendron forest.
The walk continues after lunch towards Namche Bazaar.
Day 18: Namche Bazzar To Lukla (2800m), Hiking Duration 6 To 7 Hours
After having breakfast in a teahouse at Namche Bazaar, we will begin our trek to Lukla.
Day 19: Lukla To Kathmandu
After Breakfast, you have a flight back to Kathmandu.
Day 20: Sightseeing Bhaktapur-Patan & Kirtipur
Today our guide will pick you up and drive you to Bhaktapur and visit UNESCO World Heritage Site, Bhaktapur Durbar Square.
Afterward, you'll be driven to one of the ancient cities inside Kathmandu Valley i.e. Patan Durbar Square for sightseeing.
Day 21: Departure
Our representative will pick you up and drive you to Kathmandu.
Three Passes Trek Itinerary 2:
Day 1: Welcome to Kathmandu
Day 2: Explore Kathmandu
Day 3: Trek to Phakding, Hiking duration: 3 hours
Day 4: Namche Bazaar, Hiking duration: 5.5 hours
Day 5: Namche Bazaar, Rest Day
Day 6: Tengboche, Hiking duration: 4 hours
Day 7: Dingboche, Hiking duration 6 hours
Day 8: Dingboche, Rest Day
Day 9: Chukhung, Hiking duration: 3 hours
Day 10: Chukhung, rest day
Day 11: Lobuche (via Kongma la), Hiking duration: 6 hours
Day 12: Gorak Shep (via EBC), Hiking duration: 7.5 hours
Day 13: Lobuche (via Kala Patthar), Hiking duration: 5 hours
Day 14: Dzonglha, Hiking duration: 3 hours
Day 15: Gokyo (via Cho La pass), Hiking duration: 8 hours
Day 16: Gokyo (visit to Gokyo Ri), Rest day
Day 17: Lungde (via Renjo La), Hiking duration: 6 hours
Day 18: Thame, Hiking duration: 2.5 hours
Day 19: Namche Bazaar, Hiking duration: 3 hour
Day 20: Phakding, Hiking duration: 4 hours
Day 21: Lukla, Driving duration: 2.5
Day 22: Depart Kathmandu
Three Passes Trek Itinerary 3:
Day 1 – Arrive in Kathmandu
We pick you up from Tribhuvan International Airport today and take you 20 minutes or so to the hotel in Thamel, a vibrant and busy area of Kathmandu.
We advise you to spend some time visiting Kathmandu if you aren't too worn out from your journey. Thamel boasts a variety of trekking gear stores, so you're covered if you forgot something or want to rent something for your hike.
Day 2 – Drive to Manthali
In order to take a flight from Manthali Airport to Lukla, the starting point of the EBC trek, tomorrow, we go southeast in our personal vehicle this morning to reach the charming neighborhood of Ramechhap.
More: Lukla Airport: Runway Length, Crash, History & More
Day 3 – Trek to Phakding
This morning, we fly in a little plane to the mountain village of Lukla from Raemchhap in an exciting and brief journey to the east. The flight itself is a special experience with breathtaking mountain vistas.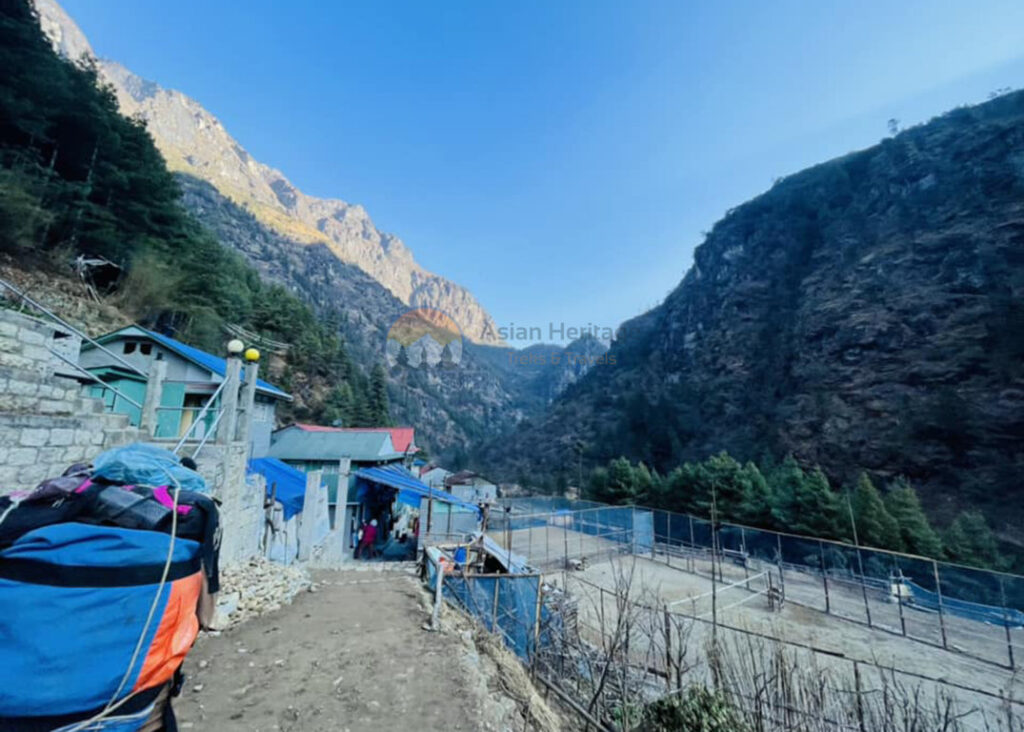 After the flight is complete, we don our daypacks, hand over our duffel bags for yak transportation, and start walking. This part of the journey is really beautiful. The beautiful and wooded Dhudh Kosi river valley is quickly reached, and we wound our way up it as the river stays to our left. Along the way, we travel through gorgeous Sherpa towns like Surke (shown below).
Day 4 – Trek to Namche Bazaar
In order to take a flight from Manthali Airport to Lukla, the starting point of the EBC trek, tomorrow, we go southeast in our personal vehicle this morning to reach the charming neighborhood of Ramechhap.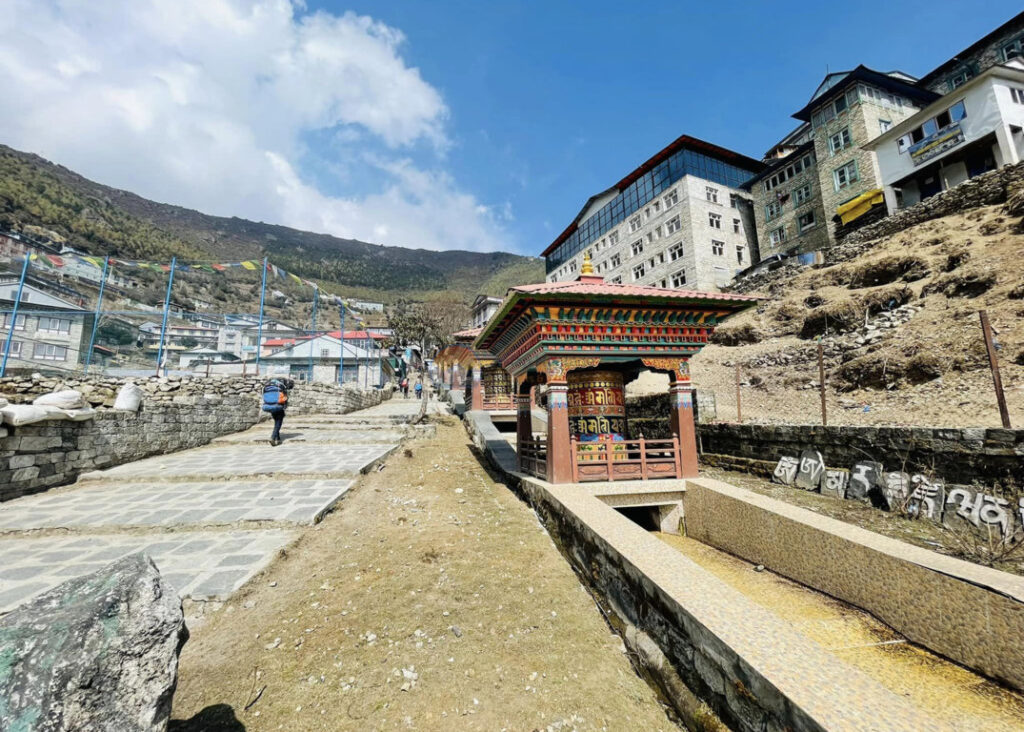 Day 5 – Acclimatisation and Hotel Everest View hike
We remain in Namche today because it's crucial to give your body time to adapt to the higher altitude. Nevertheless, there are many things you may do, such as going to the Sherpa Museum or a nearby monastery or taking a lovely day trip to the Everest View Hotel for a drink and some snacks.
Day 6 – Trek to Tengboche
Today, in order to go to Tengboche, we travel northeast and up the Pheriche Valley. We travel a considerable distance on a quite flat and pleasant contour path. The trail eventually drops to the valley level.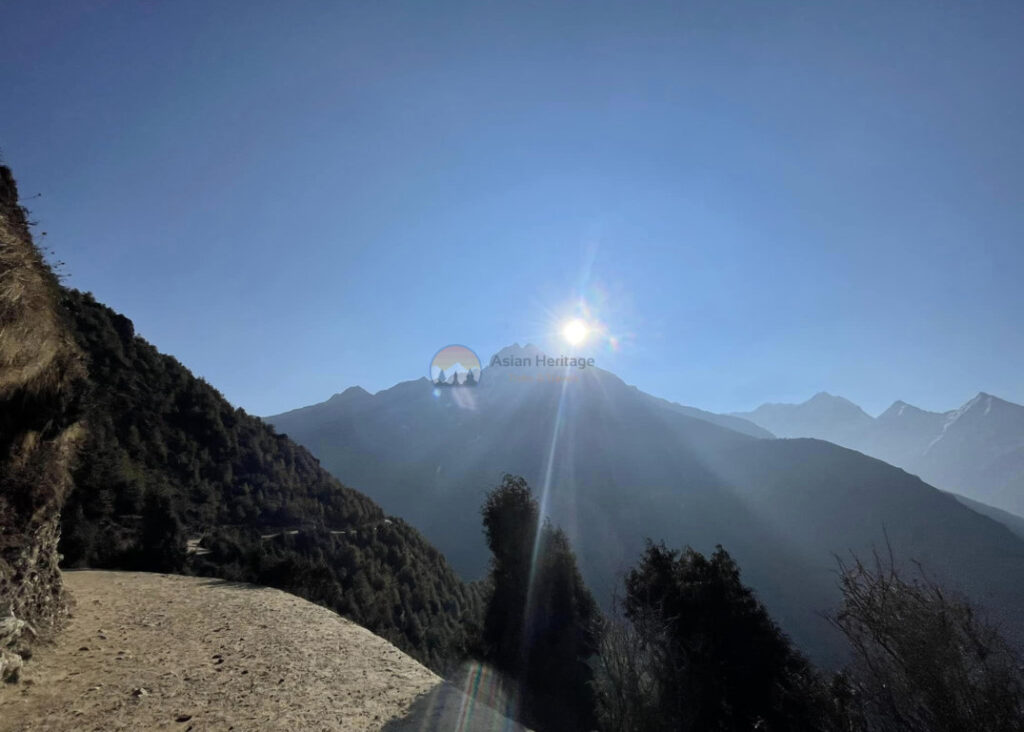 Then there is a steep ascent to reach Tengboche (or Thyanboche), which is perched on a hill at the meeting point of the Dudh Kosi and the Imja Khola.
Day 7 – Trek to Dingboche
We ascend the Imja Khola valley while strolling through forests and taking in ever-more-spectacular vistas of the surrounding snow-capped hills.

In particular, Ama Dablam and Island Peak are magnificent.
Day 8 – Trek to Chhukung
Today's journey will be easier as we ascend the Imja Khola valley floor to the settlement of Chhukung (or Chukhung) at a somewhat gentle inclination. The Sagarmatha National Park is quieter here, thus the trail won't be as crowded as it was till near Tengboche. Until arriving in Chhukung, we walk through farms with stone walls until eventually entering moraine terrain.
Day 9 – Acclimatisation and hike
To let our bodies adjust to the steadily rising altitude, we stay put today and spend another night in Chhukung.
Popular: 19 You Need To Know Before Visiting Nepal
There are a couple of options on the table: go outside and go on a day hike, or unwind inside the lodge with a nice book and excellent company. Then, if we decide to hike, we have the option of climbing Chhukung Ri or visiting Island Peak Base Camp.
Day 10 – Summit Kongma La
Today we tackle our first pass! Kongma La is a challenging mountain pass that's actually higher in elevation than Everest Base Camp.
As part of the EBC and Three Passes trek, it is also the easternmost and highest pass.
Day 11 – Visit Everest Base Camp!
Today We head northeast after breakfast, to reach Everest base camp.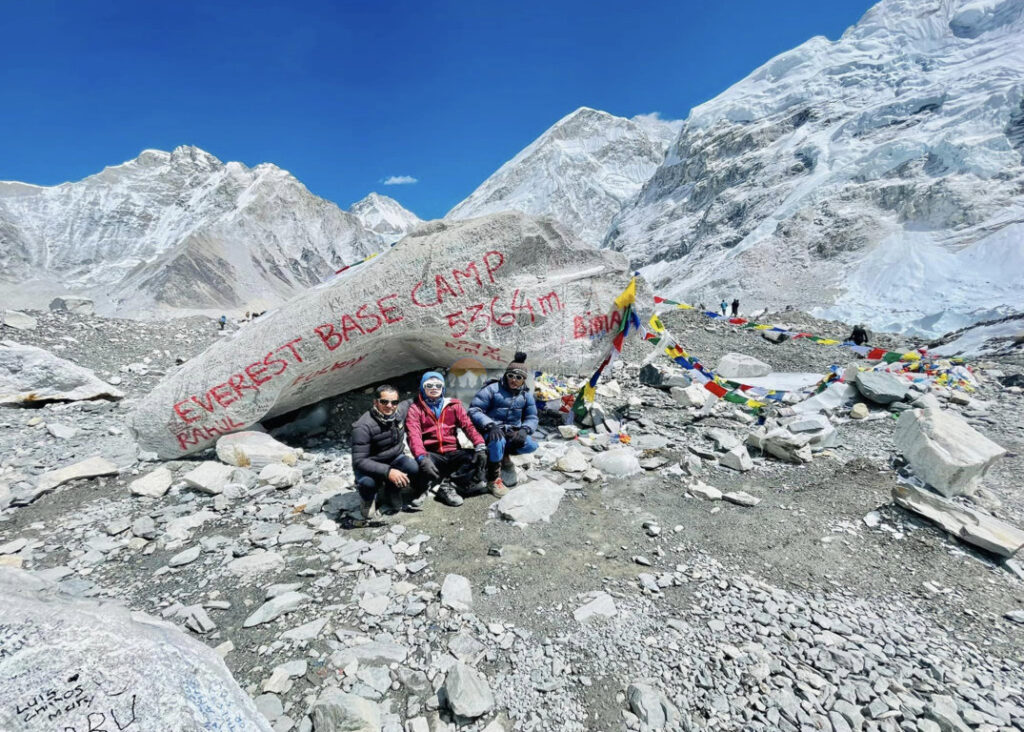 Day 12 – Climb Kala Patthar
First, we had to hike to Kala Patthar. This can be a tough climb with a big reward, an amazing view of Mt Everest.
Day 13 – Summit Cho La
Now it's time to tackle our second pass! During the ascent, we cross Cho La Glacier. The top of the pass rewards us with magnificent views to both the east and west. Once again, the descent is steeper than the ascent.
Day 14 – Acclimatisation and Gokyo Ri hike
Today will be a special day because we will hike to the top of Gokyo Ri (Peak) for some breathtaking views!
Our hike follows a roughly linear path to the peak and back.
Day 15 – Summit Renjo La
Today we tackle the third and final of the passes on our trek route!
You might even see locals with their yaks using Renjo La (5,360 m), which is not as high as the other two passes. In terms of trekkers, it's a very quiet pass.
Day 16 – Trek to Namche Bazaar
Today we trek alongside the Bhote Kosi. It starts out with very steep valleys, but further along, they get wider.
This valley is still less affected by tourism.
Day 17 – Trek to Lukla
We travel from Lukla to Namche Bazaar over two days, where we stopped last night in Phakding for an overnight stay.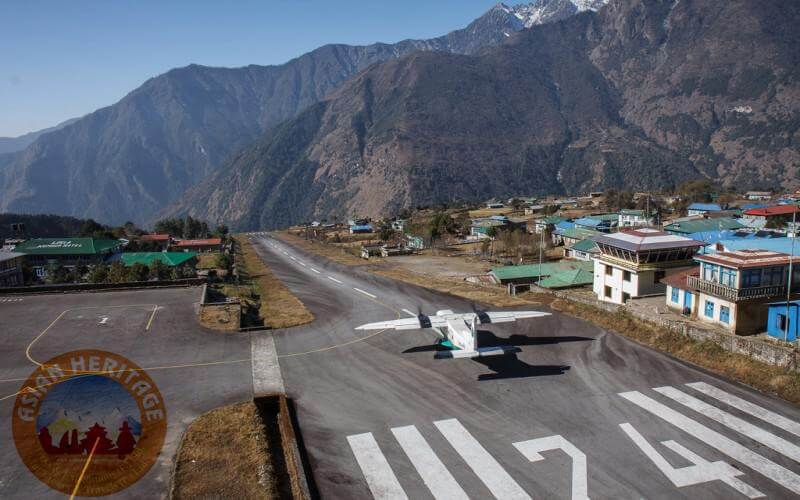 Day 18 – Transfer to Kathmandu
From Lukla, we will fry back to Kathmandu this day.
Day 19 – Depart Kathmandu