Luxury Tour Packages for Couples in Nepal – Nepal is a country that is filled with beautiful landscapes, rich culture, and hospitable people. It is a destination that is perfect for couples who want to escape their busy lives and spend some quality time together. If you are planning a romantic getaway to Nepal then a luxurious tour package would be the perfect way to make your trip even more memorable.
Luxury tours are designed to provide travelers with the best possible experience. They offer a combination of comfort, convenience, and personalized service that is second to none. A luxury tour package for couples in Nepal is no exception. With its stunning scenery, rich cultural heritage, and excellent hospitality Nepal is the perfect destination for a romantic vacation.
There are several couple package tours available in Nepal that cater to the needs of every type of traveler. Here are some of the popular couple package tours in Nepal:
Kathmandu Pokhara Tour:
The Kathmandu and Pokhara Tour is a popular couple package tour in Nepal that combines visits to two of the country's most popular tourist destinations. Kathmandu, the capital city of Nepal is a bustling metropolis that is steeped in history and culture. The city is home to a number of ancient temples and UNESCO World Heritage Sites making it a popular destination for travelers who are interested in exploring the rich cultural heritage of Nepal.
During the Kathmandu leg of the tour, couples can visit the Pashupatinath Temple which is considered one of the most sacred Hindu temples in the world. This temple is located on the banks of the Bagmati River and is dedicated to Lord Shiva. The temple complex also includes several smaller temples and shrines as well as cremation ghats where Hindu cremations are conducted.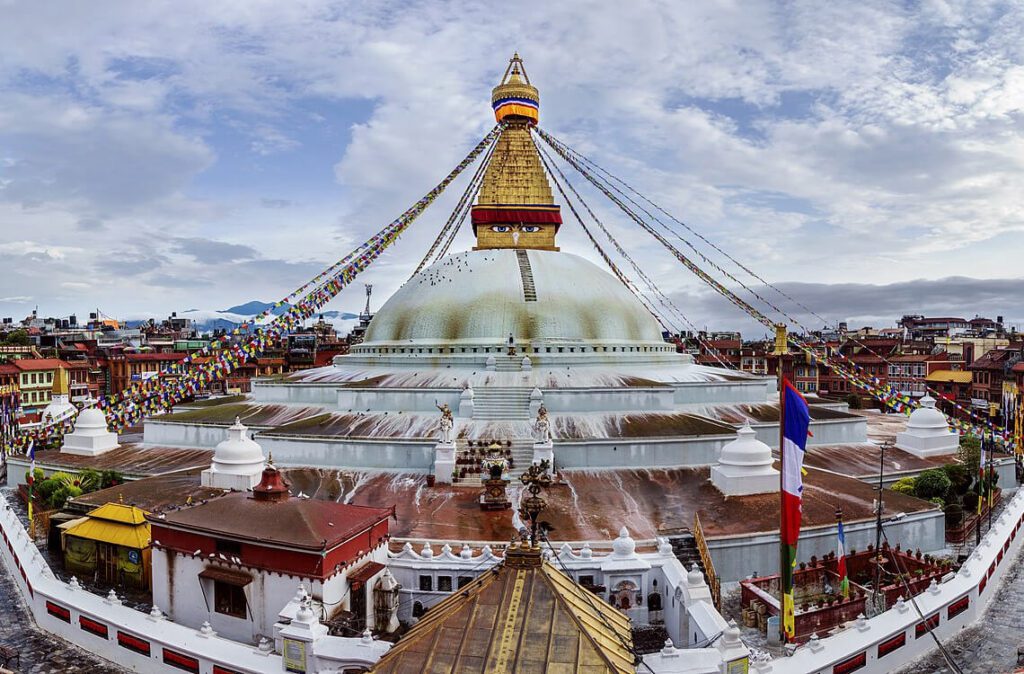 Another must-visit site in Kathmandu is the Boudhanath Stupa which is one of the largest stupas in the world. This ancient stupa is considered a sacred site by Buddhists and is an important pilgrimage site. The stupa is surrounded by several monasteries, shops, and restaurants, making it a popular destination for tourists. The Swayambhunath Stupa is another important cultural site in Kathmandu. This stupa is located on a hilltop and offers stunning views of the city. The temple complex includes several shrines, temples, and monasteries which is also home to a large population of monkeys.
Pokhara
After exploring the cultural treasures of Kathmandu the tour takes you to the picturesque city of Pokhara. This city is located in central Nepal and is famous for its stunning natural beauty. Couples can enjoy stunning views of the Himalayas including the iconic Annapurna range from the city's many viewpoints.
Also Read: Places to Visit in Nepal for Couples
One of the most popular attractions in Pokhara is Phewa Lake which is the second-largest lake in Nepal. The lake is surrounded by lush forests and offers scenic boat rides that take you to the Tal Barahi Temple a small Hindu temple located on an island in the middle of the lake.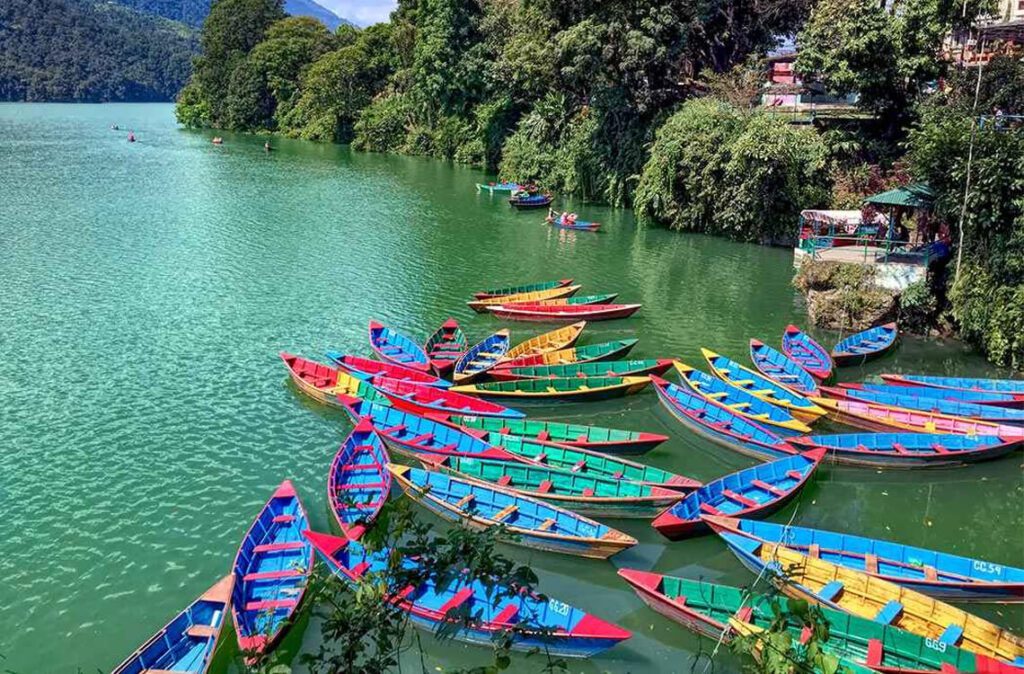 Another must-visit site in Pokhara is Davis Falls which is a waterfall located in the southern part of the city. The waterfall is named after a Swiss tourist who drowned in the waterfall's underground passage. The tour typically includes a visit to this waterfall where couples can admire the beauty of the cascading water.
Chitwan National Park
Chitwan National Park is a famous wildlife reserve located in southern Nepal covering an area of 952 square kilometers. It is home to a wide range of flora and fauna including tigers, one-horned rhinoceros, elephants, leopards, sloth bears, and over 500 species of birds. It was established in 1973 and was declared a UNESCO World Heritage Site in 1984.
This couple package tour typically includes a visit to the park where visitors can participate in a jungle safari, canoe ride, birdwatching, and a visit to the Tharu community. The jungle safari is one of the most exciting activities in the park where visitors can spot various wildlife species up close. The safari is conducted on a jeep or elephant back and visitors can observe the animals in their natural habitat. The park is known for its tiger and one-horned rhinoceros sightings which are a highlight of the safari.
The canoe ride is another popular activity where visitors can paddle along the Rapti River and observe the aquatic wildlife. The river is home to gharials, crocodiles, and various species of fish and birds.
Birdwatching is also a popular activity in the park with over 500 species of birds to spot. Visitors can observe the colorful birds in their natural habitat including the Bengal florican, the great hornbill, and the white-throated kingfisher.
Lumbini Pilgrimage Tour
Lumbini is a small town in Nepal located in the southwestern Terai plains near the Indian border. It is known as the birthplace of Lord Buddha the founder of Buddhism and is considered one of the most sacred pilgrimage sites for Buddhists worldwide. Lumbini is home to the Maya Devi Temple where Lord Buddha was born and other important Buddhist monasteries and temples.
The Lumbini Pilgrimage Tour is a popular couple package tour that takes visitors on a spiritual journey to explore Lumbini's Buddhist heritage. The tour typically includes a visit to the Maya Devi Temple where visitors can see the exact spot where Lord Buddha was born. The temple also houses an ancient stone slab that marks the exact birthplace.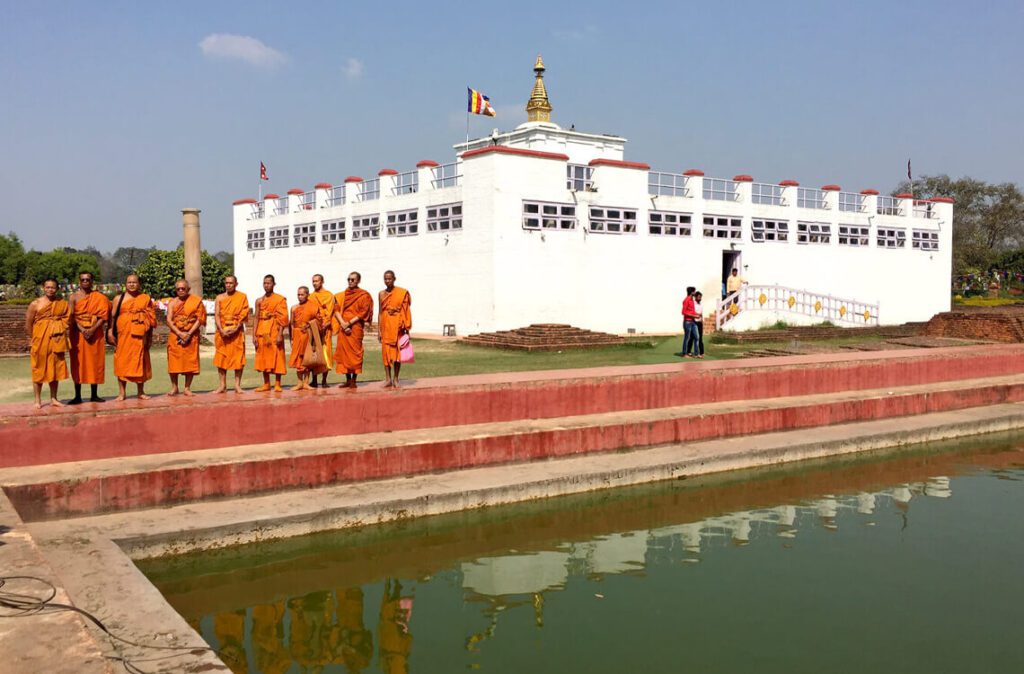 The tour also includes a visit to the Kapilvastu Museum which is located near Lumbini. Kapilvastu was the capital of the Shakya kingdom where Lord Buddha spent his early years. The museum houses artifacts and exhibits related to the life and teachings of Lord Buddha and the history of Kapilvastu. Visitors can learn about Lord Buddha's childhood his journey to enlightenment and his teachings.
Everest Base Camp
The Everest Base Camp Trek is a challenging but rewarding trekking route in the Everest region of Nepal. It is considered one of the most popular trekking routes in the world and attracts thousands of trekkers every year. This couple package tour takes visitors on a 14-day adventure through the stunning mountain trails of the region.
The trek starts with a flight from Kathmandu to Lukla a small town in the Everest region. From Lukla, visitors will trek through picturesque villages and stunning mountain landscapes. The trek follows the famous Everest Base Camp trail which takes visitors through the Sagarmatha National Park a UNESCO World Heritage Site known for its unique flora and fauna.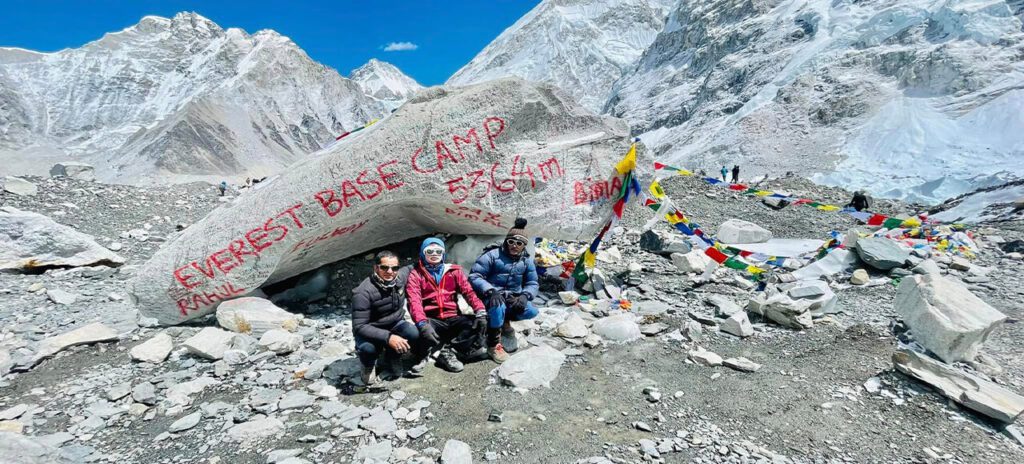 During the trek, visitors can witness breathtaking views of the Himalayas including Mount Everest, Lhotse, Nuptse, and Ama Dablam. The trail also takes visitors through ancient Buddhist monasteries, such as the Tengboche Monastery one of the most famous and oldest monasteries in the region. Visitors can experience the local Sherpa culture and learn about their unique way of life.
The trek also includes accommodations in teahouses along the way which are small lodges that offer basic amenities such as a bed and food. Visitors can interact with other trekkers and locals at the teahouses making it a social and cultural experience.
The highlight of the trek is reaching the Everest Base Camp which is located at an altitude of 5,364 meters. The base camp is the starting point for expeditions to the summit of Mount Everest and offers stunning views of the mountain. Visitors can take photos and enjoy the magnificent scenery before heading back down.
Here are some of the features that you can expect from a luxury tour packages for couples in Nepal:
Accommodation in Luxury Hotels and Resorts:
Accommodation is a crucial aspect of any travel experience and luxurious tour packages for couples in Nepal offer nothing but the best. The hotels and resorts included in these packages are carefully chosen to provide an exquisite experience that is beyond compare. These properties are often located in stunning natural settings, offering breathtaking views of the Himalayas, lush green forests, and serene valleys.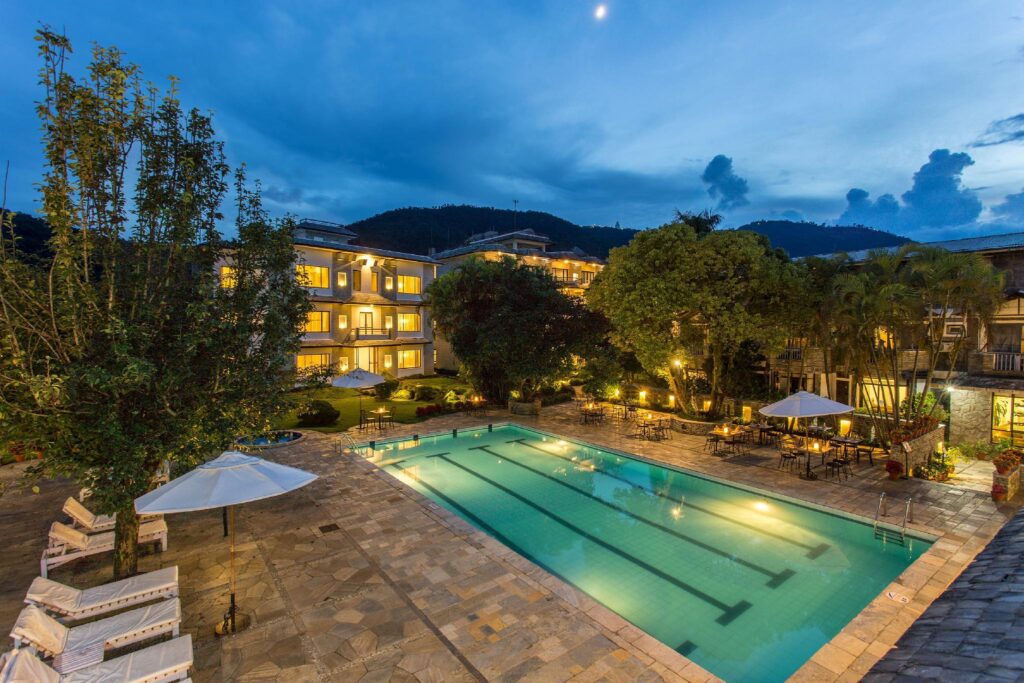 Luxury hotels and resorts in Nepal offer a range of amenities that ensure a comfortable and indulgent stay. From spas and fitness centers to fine dining restaurants and bars these properties provide everything needed for a luxurious and relaxing getaway. The spa facilities often include a variety of treatments such as massages, facials, and other wellness therapies to help guests unwind and rejuvenate. The fitness centers are well-equipped with state-of-the-art equipment to cater to fitness enthusiasts.
Spacious and Well-appointed
Rooms in luxury hotels and resorts are spacious and well-appointed, offering a comfortable and restful escape. The interiors are elegantly designed and furnished with high-end furnishings and fittings. All contemporary conveniences are provided in the rooms to guarantee a comfortable and convenient stay. Flat-screen TVs, Wi-Fi, and luxurious bedding are just a few of the amenities that contribute to the whole experience.
Staying in these luxurious properties is a treat in itself and it sets the tone for the rest of the trip. It allows couples to unwind, relax and indulge in a luxurious experience that is truly unforgettable. The impeccable service and attention to detail provided by the hotel staff ensure that guests have a memorable and hassle-free stay.
Private Transportation
Private transportation is an essential component of a luxury tour package for couples in Nepal. The package includes a comfortable and well-maintained vehicle that is driven by an experienced chauffeur. This private transportation allows couples to explore the country at their own pace and in complete comfort without worrying about navigating the busy streets or dealing with public transportation.
The experienced chauffeurs are well-versed in the local traffic conditions, and they know the best routes to take to avoid traffic congestion and ensure timely arrival at destinations. They are also knowledgeable about the local attractions and they can provide valuable insights and suggestions on places to visit, restaurants to dine at, and activities to try.
Also Check: Busy Tourist Cities of Nepal
Private transportation in a luxury tour package provides couples with the flexibility to create their own itinerary, based on their interests and preferences. They can spend as much time as they want at a particular attraction, without worrying about missing out on other places. They can also take detours or make impromptu stops to explore something that catches their attention.
Personalized Service
Personalized service is a key feature of luxury tour packages for couples in Nepal. The tour operator works closely with the travelers to understand their preferences, interests, and needs and creates a customized itinerary that meets their specific requirements. This personalized service ensures that couples have a unique and memorable travel experience tailored to their preferences.
The tour operator takes care of all the details from arranging transportation and accommodation to planning activities and meals. They work with top-rated hotels and resorts to provide the best possible accommodations based on travelers' preferences. They also arrange private transportation as discussed earlier to ensure that couples can explore the country at their own pace and convenience.
The tour operator also plans a range of activities and experiences, based on the couples' interests and preferences. This could include trekking, mountain biking, cultural tours, wildlife safaris, and other adventure activities. The activities are planned in a way that provides a balanced and varied travel experience with plenty of opportunities to relax and unwind as well.
The personalized service extends to dining options as well. The tour operator can make reservations at some of the best fine dining restaurants in Nepal or arrange for private dining experiences in scenic locations. They can also cater to special dietary requirements, ensuring that couples have a hassle-free dining experience.
Fine Dining Experiences
Fine dining experiences are an integral part of luxury tour packages for couples in Nepal. The country boasts a rich culinary heritage and these packages offer travelers the opportunity to sample some of the best cuisines that Nepal has to offer. The restaurants included in the package are typically some of the most highly rated and sought-after establishments in the country.
Popular: 19 You Need To Know Before Visiting Nepal
The dining experiences offered in a luxury tour package are varied and cater to a range of tastes and preferences. Couples can expect to savor a variety of local and international dishes each prepared using the freshest ingredients. From traditional Nepali fares like momos and Dal Bhat Tarkari to international cuisines like Thai and Italian, there is something to suit every palate.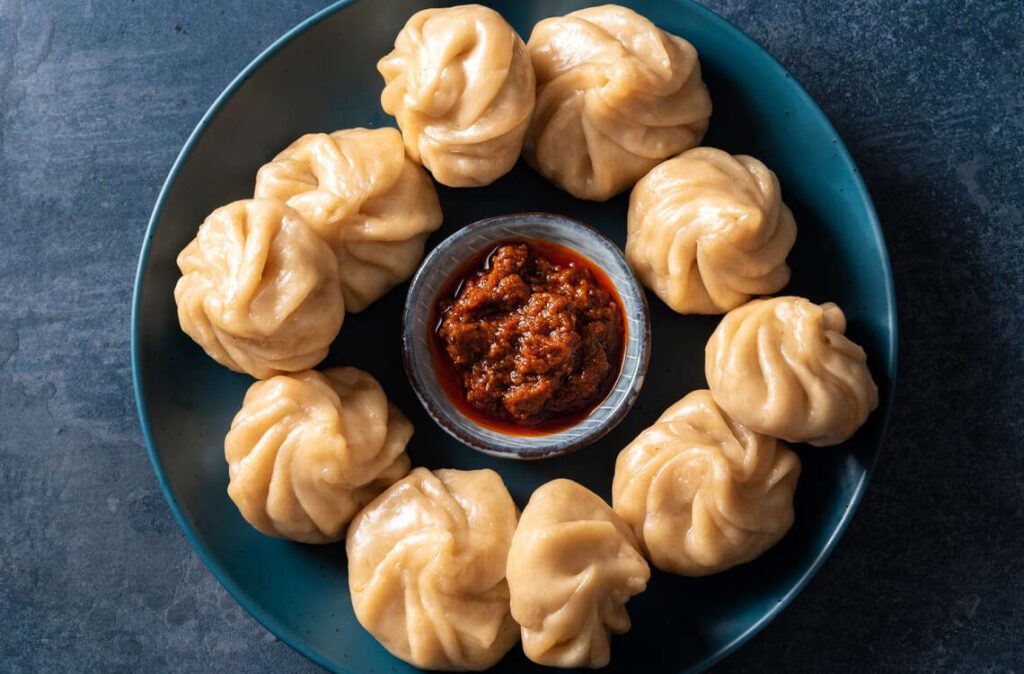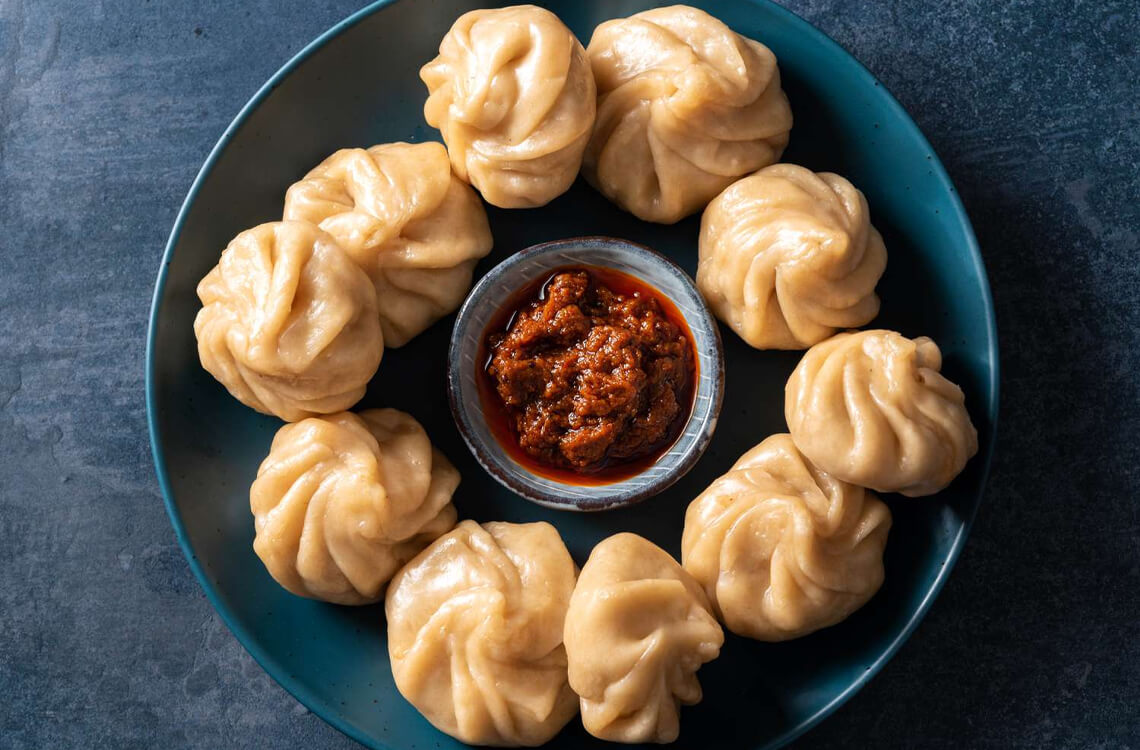 Many luxury tour packages also offer culinary tours where travelers can learn about local ingredients and cooking techniques. These tours are led by expert chefs and food critics who provide valuable insights into the local culinary culture. Couples can learn about the ingredients used in Nepali cuisine, visit local markets and food stalls and even try their hand at cooking some traditional dishes.
The dining experiences in a luxury tour package are not limited to restaurants. Many packages offer private dining experiences in scenic locations such as mountain lodges or lakeside villas. These experiences provide an intimate and romantic setting with breathtaking views of the mountains or lakes. Couples can enjoy a candlelit dinner under the stars, with personalized service and attention to detail.
Cultural Experiences
Cultural experiences are an important part of any luxury tour packages for couples in Nepal. The country has a rich cultural heritage with a diverse range of traditions, customs, and practices that have been preserved for centuries. These cultural experiences offer travelers the opportunity to learn about the history and traditions of Nepal and to gain a deeper understanding of its people and culture.
One of the highlights of a luxury tour packages for couples in Nepal is the opportunity to visit some of Nepal's most important cultural sites. These may include ancient temples, palaces, and museums each with its unique architecture and historical significance. Visiting these sites provides a glimpse into the country's rich past and helps to contextualize its present.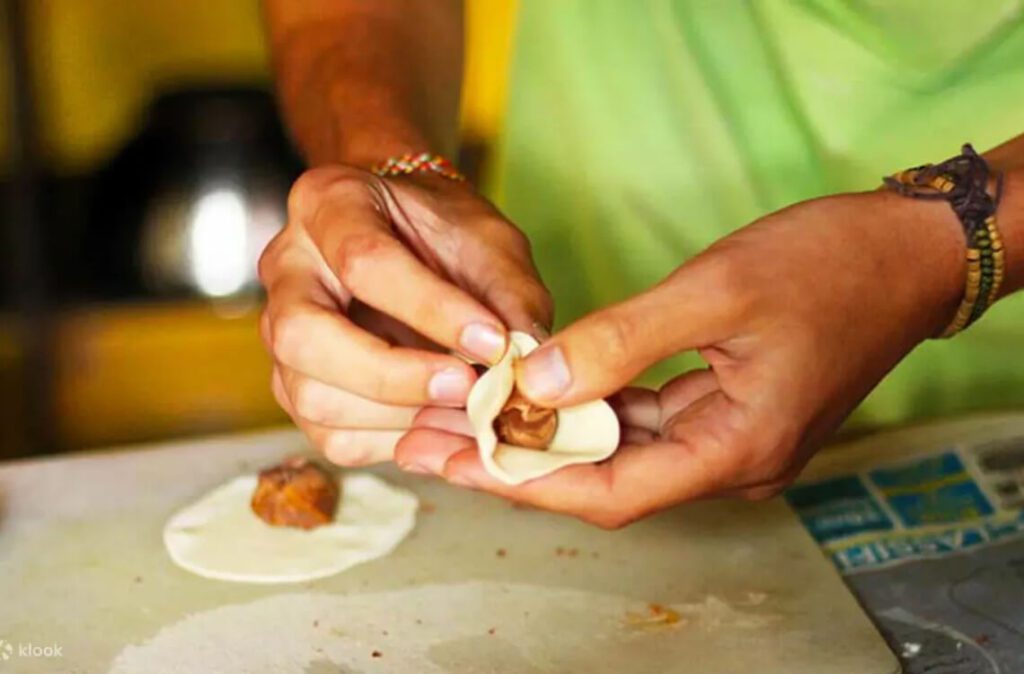 Many luxury trip packages include cultural events such as traditional dance performances and market visits. Travelers may connect with local people and learn about their habits and traditions through these interactions. For example, visitors may be able to see a traditional dance performance such as the famed Newari dance, or visit a local market and observe the hustle and bustle of daily life.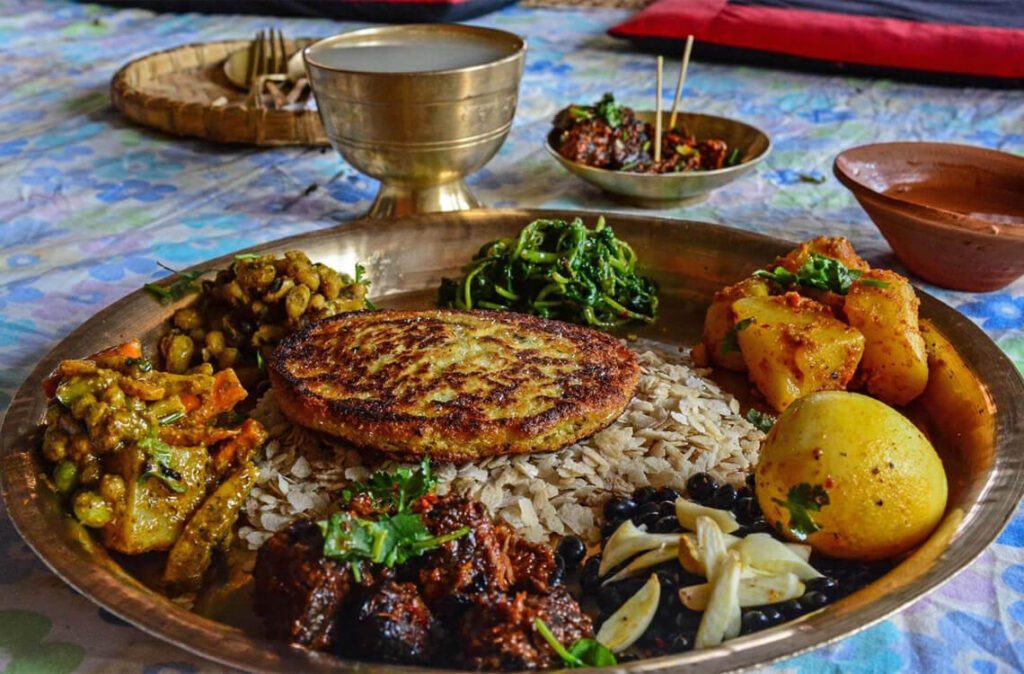 Cultural experiences also include activities such as cooking classes, where travelers can learn how to prepare traditional Nepali dishes, or visits to local artisan workshops, where they can observe traditional crafts being made. These experiences provide a more hands-on approach to learning about Nepal's culture and are a great way to immerse oneself in the local way of life.