For adventurous souls seeking unique experiences, Pikey Peak Trek in August offers a remarkable journey. With its breathtaking landscapes, cultural encounters, and stunning views, this off-the-beaten-path trek promises an unforgettable experience.
In this blog, we will delve into the allure of Pikey Peak Trek during the month of August and discover why it's worth braving the monsoon rains for this extraordinary adventure.
Location and Altitude
Pikey Peak is a sacred place located in the Solukhumbu region of Nepal. Standing at an altitude of approximately 4,065 meters, it offers breathtaking panoramic views of the Himalayan mountain range, including Mount Everest.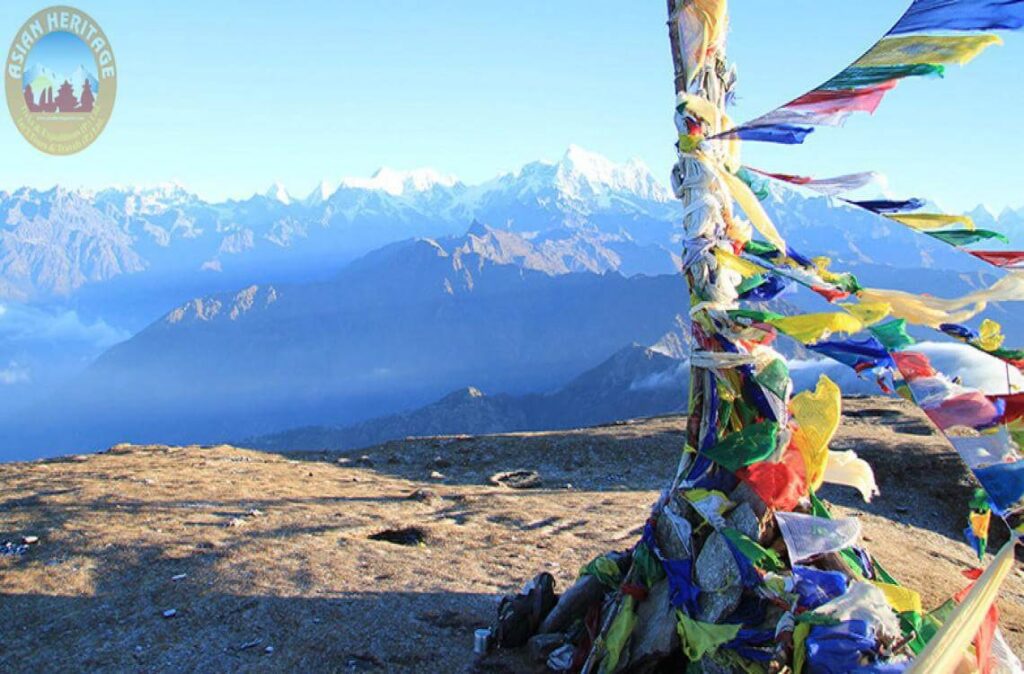 The peak holds cultural significance for the local Sherpa community, who perform traditional ceremonies and rituals there. Pikey Peak has become a popular trekking destination, offering a less crowded alternative to other treks in the region.
Weather Conditions and Temperature
August is one of the wettest months in Nepal, and the Pikey Peak trek is no exception. It is advisable to anticipate regular rainfall throughout the month. Rain showers can occur at any time, ranging from light drizzles to heavy downpours.
The monsoon season is known for its cloudy and misty conditions. Clouds can often obstruct the views of the mountains and the surrounding landscapes. It is common to have limited visibility, especially in higher elevations.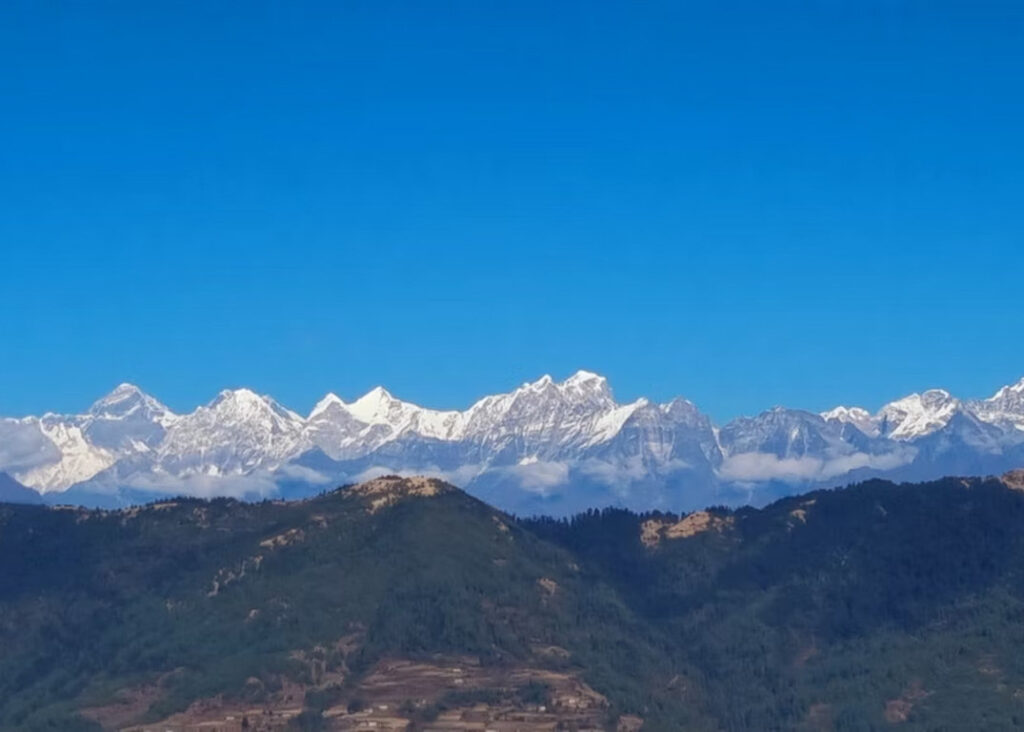 The temperatures during August on the Pikey Peak trek tend to be relatively mild, with both daytime and nighttime temperatures falling within a moderate range. In lower elevations, such as the starting point of the trek, temperatures can range from around 15°C to 25°C (59°F to 77°F) during the day. At higher elevations, such as Pikey Base Camp (3,640 meters), temperatures can drop to around 5°C to 15°C (41°F to 59°F) during the day and can dip further during the night.
Highlights of Pikey Peak Trek
Here are some of the highlights of the Pikey Peak trek:
Embracing Nature's Green Symphony
August showers transform the Solu-Khumbu region into a verdant paradise. As you navigate the winding trails, you'll find yourself surrounded by lush green forests, painted with a vibrant palette of flora.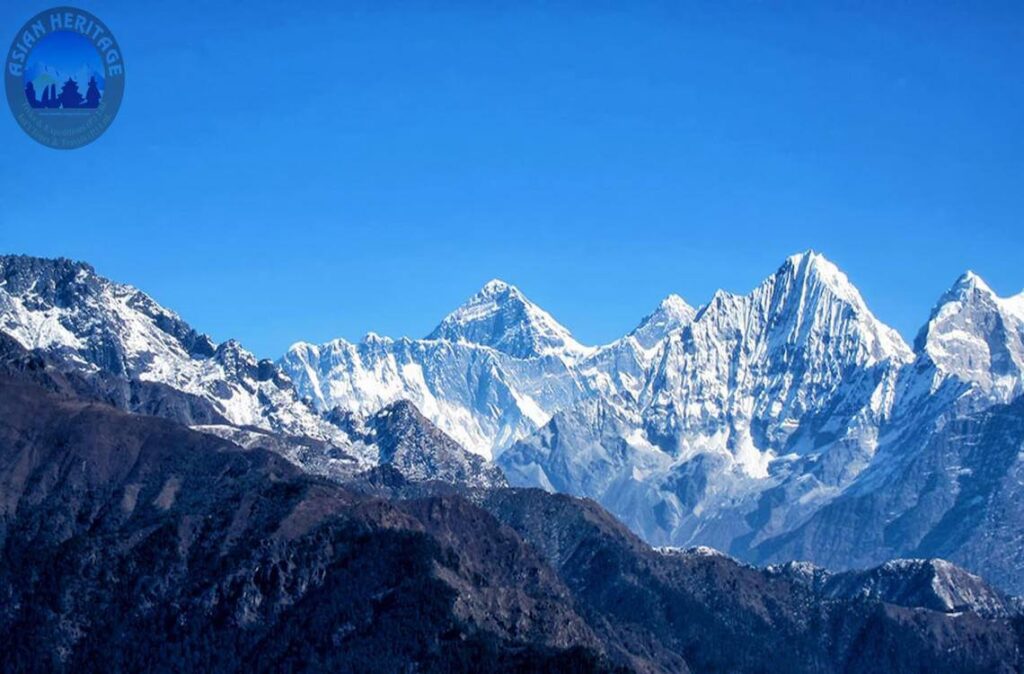 The monsoon season breathes new life into the hills and valleys, adorning them with blooming wildflowers, glistening leaves, and the symphony of trickling waterfalls. Each step immerses you deeper into the embrace of nature's rejuvenating spirit.
Panoramic Vistas
Though monsoon clouds may limit visibility, when the skies do clear, the breathtaking panoramic views are worth the wait. Pikey Peak, standing tall at 4,065 meters, rewards trekkers with stunning vistas of the majestic Himalayan range.
On lucky days, you might catch a glimpse of iconic peaks such as Everest, Kanchenjunga, Makalu, and their neighboring summits, soaring above the cloud-covered valleys. Each fleeting moment of clarity becomes a treasured memory etched in your heart.
Tranquil Trails and Serenity
One of the distinct advantages of trekking to Pikey Peak in August is the tranquility it offers. Unlike the bustling seasons, you'll encounter fewer trekkers along the trail, allowing you to relish the peaceful ambiance of the region.
The lodges and tea houses dotted along the route provide warm hospitality, and the absence of crowds creates an ideal environment for introspection, solitude, and the chance to truly connect with nature.
Authentic Rural Lifestyle
Unlike more popular trekking routes, Pikey Peak presents an authentic glimpse into rural Nepal. As you traverse the trail, you'll pass through traditional villages and terraced farmlands, where the locals cultivate their livelihood amidst breathtaking panoramas.
Also Read: Pikey Peak Trek in July: Weather, Difficulty, Travel Tips, and More
Visiting serene monasteries and prayer flags fluttering in the monsoon breeze offers moments of peace and spiritual reflection. The simplicity and resilience of the people you meet will leave a lasting impression, reminding you of the beauty of a simpler life.
Waterfall Spectacles
The monsoon season breathes life into numerous waterfalls along the Pikey Peak Trek. As the rainwater cascades down the hillsides, you'll encounter magnificent waterfalls of varying sizes and shapes. The sheer power and beauty of these waterfalls create a mesmerizing sight and provide a refreshing backdrop for your trekking journey.
Mystic Cloud Blankets and Atmospheric Views
While the monsoon season brings cloud cover, it also creates a mystical atmosphere that adds an ethereal charm to the landscape.
Walking through clouds and experiencing the sensation of being enveloped in mist creates a unique ambiance, shrouding the surroundings in a sense of tranquility and mystery. Embrace the moody atmosphere and capture unforgettable photographs of the dramatic scenery.
Tranquil Tea House Stays
The Pikey Peak region is dotted with cozy tea houses and lodges that provide accommodation along the trekking route. In August, these tea houses tend to be quieter, allowing you to enjoy peaceful evenings surrounded by the serenity of nature. It's the perfect opportunity to relax, savor local cuisine, interact with fellow trekkers, and share stories around a warm fireplace.
Delicious Seasonal Cuisine
August brings an abundance of fresh produce to the region, and local teahouses and lodges take advantage of the harvest.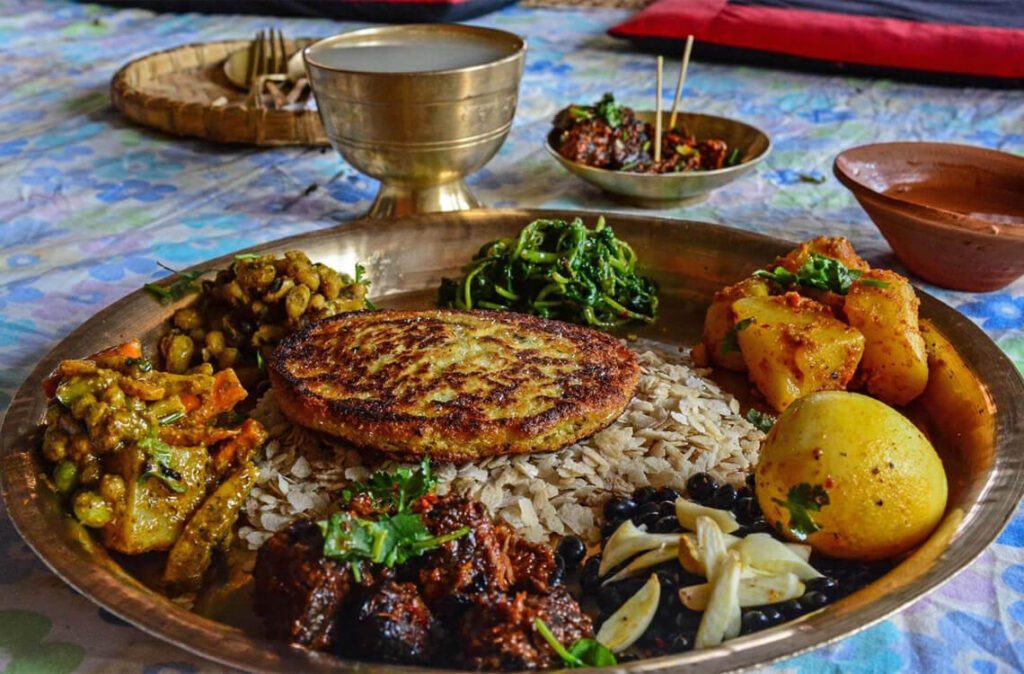 Indulge in delicious seasonal cuisine, including organic vegetables, wild mushrooms, and traditional dishes that are prepared with care and reflect the flavors of the season. Savoring these local delicacies adds a culinary dimension to your trekking experience.
Cultural Homestays
To delve deeper into the local culture, consider arranging a cultural homestay during your Pikey Peak Trek. Staying with a Sherpa or Tamang family allows you to immerse yourself in their daily lives, witness their customs, and gain a deeper understanding of their traditions.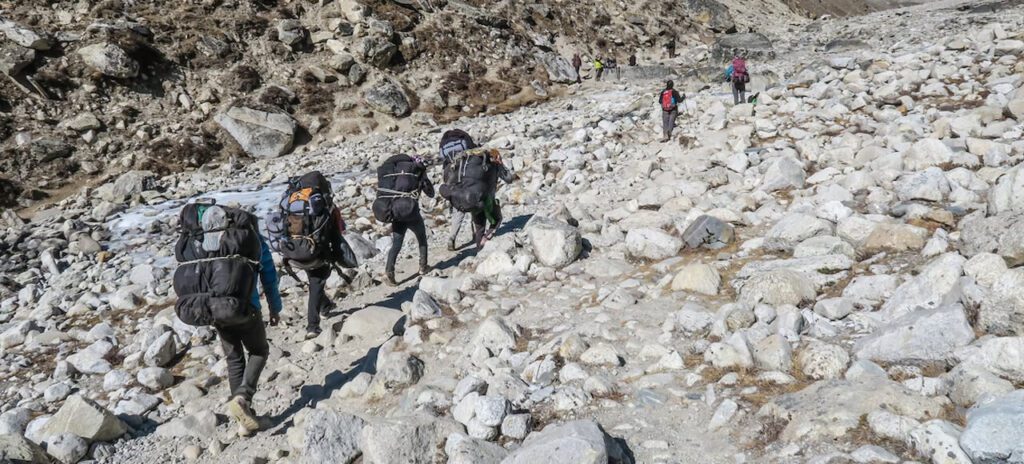 It's an authentic and enriching way to connect with the local community and create lasting memories.
Breathtaking Sunrises and Sunsets
The monsoon season often provides clear skies in the early morning and late evening, creating opportunities for stunning sunrises and sunsets. As you reach higher elevations, you can witness the golden hues illuminating the mountain peaks or the sun dipping below the clouds, casting a magical glow over the landscape. These awe-inspiring moments offer a surreal and unforgettable experience.
Authentic Cultural Exchanges
With fewer trekkers during the monsoon season, you have more opportunities for meaningful cultural exchanges with the locals. Engaging in conversations, learning about their traditional practices, and even participating in their daily activities can provide profound insights into the local way of life. These interactions foster connections and create memories that go beyond the scenic beauty of the trek.
You may also like: Pikey Peak Trek in May: Weather, Difficulty Travel Tips, and More
Misty Morning Magic
Mornings during the monsoon season often greet you with a mystical ambiance as the mist blankets the landscape. Setting out early in the day rewards you with captivating views as the sun's rays break through the clouds, creating an enchanting play of light and shadows. It's a magical experience that adds an ethereal touch to the start of each day on your trek.
Pikey Peak from Kathmandu
To get to Pikey Peak from Kathmandu, you have a couple of options:
Road journey
The most common way is to take a scenic drive from Kathmandu to Dhap or Phaplu which are the starting points of the trek.
The road journey takes approximately 8–10 hours depending on road conditions and traffic. You can hire a private jeep or join a shared public bus that operates on this route.
Flight
An alternative option is to take a short domestic flight from Kathmandu to Phaplu Airport. Several airlines offer flights from Kathmandu to Phaplu, and the flight duration is around 35–40 minutes.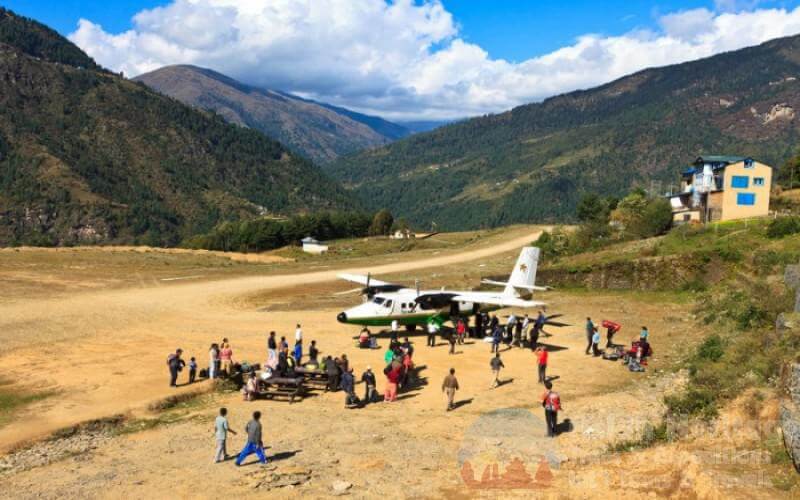 From Phaplu, you can start your trek to Pikey Peak directly.
Trekking
The trek to Pikey Peak from Kathmandu offers a moderate-level adventure through diverse landscapes and Sherpa villages. Starting in Dhap or Phaplu, the well-marked trail takes around 7-9 days to complete. Along the way, trekkers immerse themselves in Sherpa culture, witness stunning Himalayan views, and stay in teahouses. Pikey Base Camp serves as the gateway to the final ascent, where an early morning hike leads to the summit. After descending, trekkers return to Dhap or Phaplu.
The Pikey Peak Trek is a captivating journey that starts from Kathmandu and takes you through the Solu region of Nepal. Beginning in the village of Dhap, the trail winds its way through enchanting rhododendron forests, granting stunning vistas of the Himalayas, including Mount Everest. Trekking onwards, you'll reach Jhapre which is followed by the Pikey Base Camp where breathtaking panoramic views of the surrounding peaks await.
An early morning ascent to the summit of Pikey Peak allows for a mesmerizing sunrise spectacle. The trek continues to Junbesi where you can explore the traditional Sherpa village and visit the revered Thuptenchholing Monastery. Passing through Ringmo and Taksindu, the route finally leads to Phaplu from where you can return to Kathmandu by either road or air. Throughout the journey, you'll immerse yourself in the natural beauty of the region, encounter Sherpa culture, and experience the tranquility of the Himalayas.
Crowd
The Pikey Peak trek in August during the monsoon season is generally less crowded compared to other popular trekking seasons in Nepal. While it is difficult to provide an exact measure of the crowd, it can be described as relatively low in comparison.
Popular: Pikey Peak Trek in April: Weather, Crowd, Difficulty Travel Tips, and More
During the monsoon season, the number of trekkers visiting Pikey Peak tends to decrease due to several factors. The heavy rainfall, occasional landslides, and challenging trail conditions can deter some trekkers who prefer more stable weather and clearer views of the mountains. Additionally, the monsoon season is considered an off-peak period for trekking in Nepal with many tourists opting for the autumn and spring seasons.
Festivals
In Nepal, the month of August is known for several important festivals. Here are some of the festivals celebrated in Nepal in August:
Raksha Bandhan
Raksha Bandhan, also known as Janai Purnima, is a Hindu festival that celebrates the bond between brothers and sisters. It usually falls in the month of August.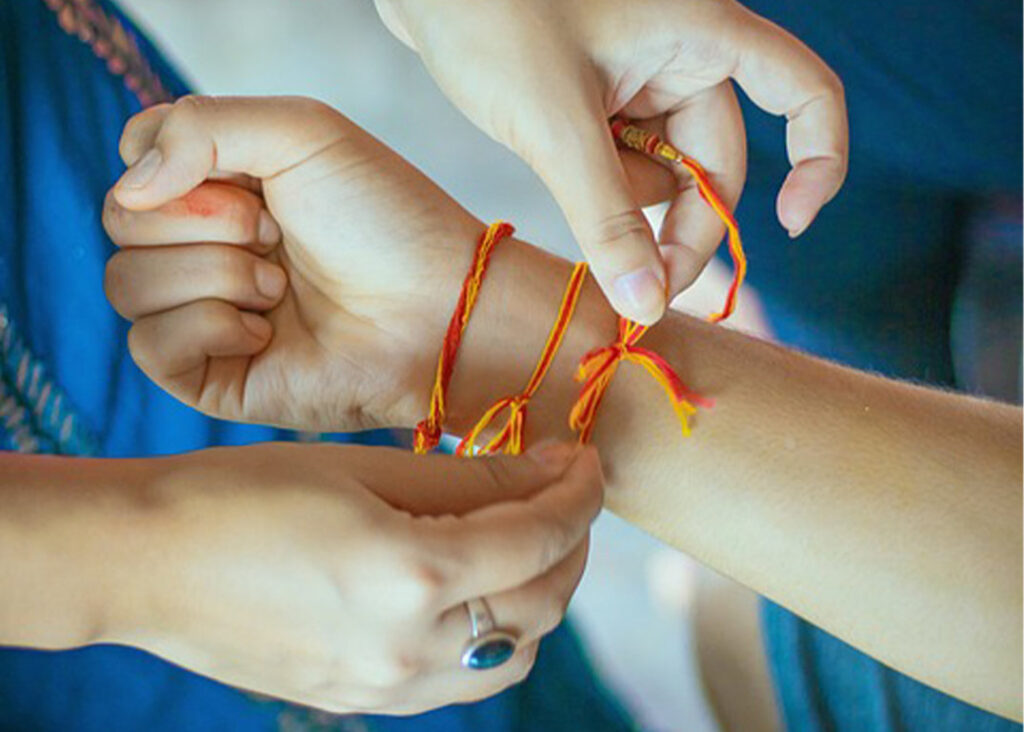 Sisters tie a sacred thread (rakhi) around their brothers' wrists, and brothers give gifts and promise to protect their sisters.
Krishna Janmashtami
Krishna Janmashtami marks the birth of Lord Krishna, an incarnation of Lord Vishnu. Devotees celebrate this festival by fasting, singing devotional songs, and offering prayers. The celebration often includes reenactments of episodes from Krishna's life and midnight processions.
Nag Panchami
Nag Panchami is a festival dedicated to the serpent god, Nag, and is observed by Hindus throughout Nepal. Devotees worship snakes, particularly cobras, and offer milk, sweets, and flowers to snake idols or in natural snake habitats.
Flora
Let's explore some of the remarkable flora you can spot during the Pikey Peak trek in August.
Primroses
August also marks the blooming season for primroses. These delicate and charming flowers grace the trail, dotting the landscape with their pastel-colored petals. The sight of primroses clinging to the rocky slopes or peeping out from under the canopy of trees is a true delight for nature enthusiasts and photographers.
More: Pikey Peak Trek in March: Weather, Difficulty Travel Tips, and More
Edelweiss
As you approach the higher altitudes during your Pikey Peak trek, you may stumble upon the rare and cherished Edelweiss flowers. Known for their velvety white appearance and their association with alpine regions, these blooms are a symbol of purity and resilience. Spotting an Edelweiss is not only a visual treat but also a testament to the rugged beauty of the Himalayas.
Alpine Meadows
Ascending towards the summit of Pikey Peak, you'll encounter vast alpine meadows that stretch as far as the eye can see. These meadows are adorned with a myriad of wildflowers, including asters, buttercups, and gentians. The riot of colors against the backdrop of towering peaks creates a postcard-perfect setting, leaving you spellbound at every step.
Medicinal Plants:
The region surrounding Pikey Peak is rich in medicinal plants, and August provides an opportune time to discover their abundance. Keep an eye out for Yarshagumba, a prized herb believed to possess various healing properties. This rare caterpillar fungus is highly sought after. Learning about these medicinal plants adds an educational dimension to your trekking experience.
Birch Trees
Birch trees are a common sight along the lower regions of the Pikey Peak trek. These slender and graceful trees with their distinctive white bark stand out against the lush green surroundings. The fluttering leaves of the birch trees create a soothing sound as the gentle mountain breeze rustles through them.
Oak
The Pikey Peak region is home to various species of oak trees, including the Himalayan Oak and the Blue Oak. These broad-leaved deciduous trees provide shade along the trail and offer a rich habitat for many bird species. In August, the oak trees may showcase vibrant autumnal colors, transforming the landscape into a painter's palette.
Pine Forests
As you make your way through the Pikey Peak region, you'll traverse enchanting pine forests that exude a sense of tranquility. Its bluish-green needles and towering stature add a touch of grandeur to the landscape.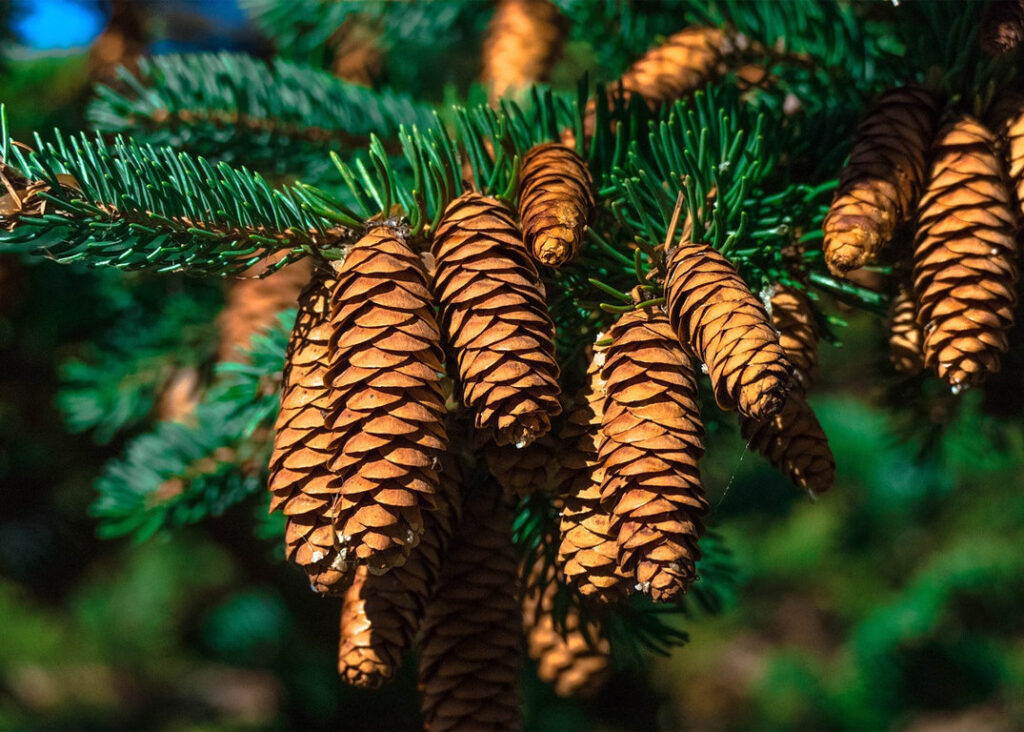 The forest floor is carpeted with a soft bed of pine needles, emitting a delightful resinous scent that fills the air and enhances your trekking experience.
Fauna
Here are some of the animals that can be spotted during the Pikey Peak trek in August:
Himalayan Monal
As you begin your trek, keep your eyes peeled for a stunning bird known as the Himalayan Monal (Lophophorus impejanus). Its resplendent plumage, comprising vibrant shades of blue, green, and gold, is truly a sight to behold. August is the mating season for the Monals, and you might be fortunate enough to witness their elaborate courtship dances, making your trek even more memorable.
Musk Deer
Traversing the forested areas, you may come across the elusive Musk Deer (Moschus spp.). Recognized for its unique scent glands, which are used in the production of musk perfume, this graceful creature roams the mountainside with remarkable agility.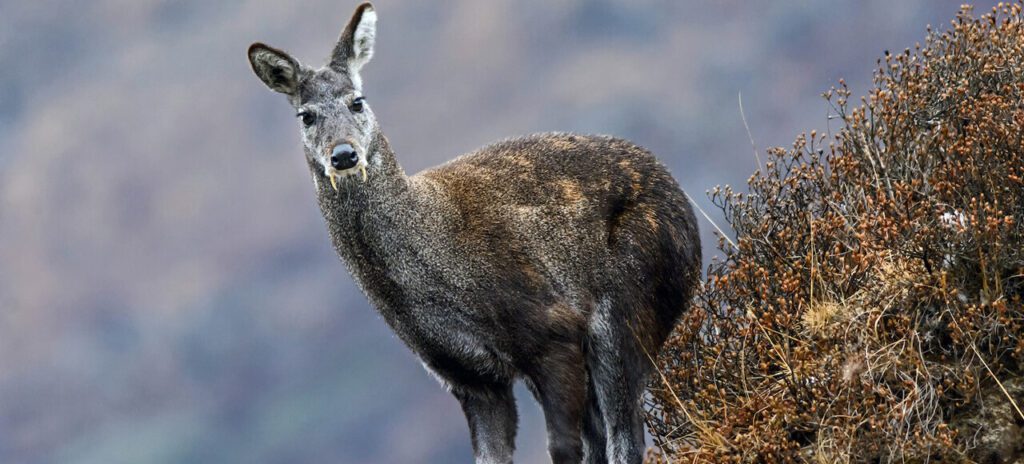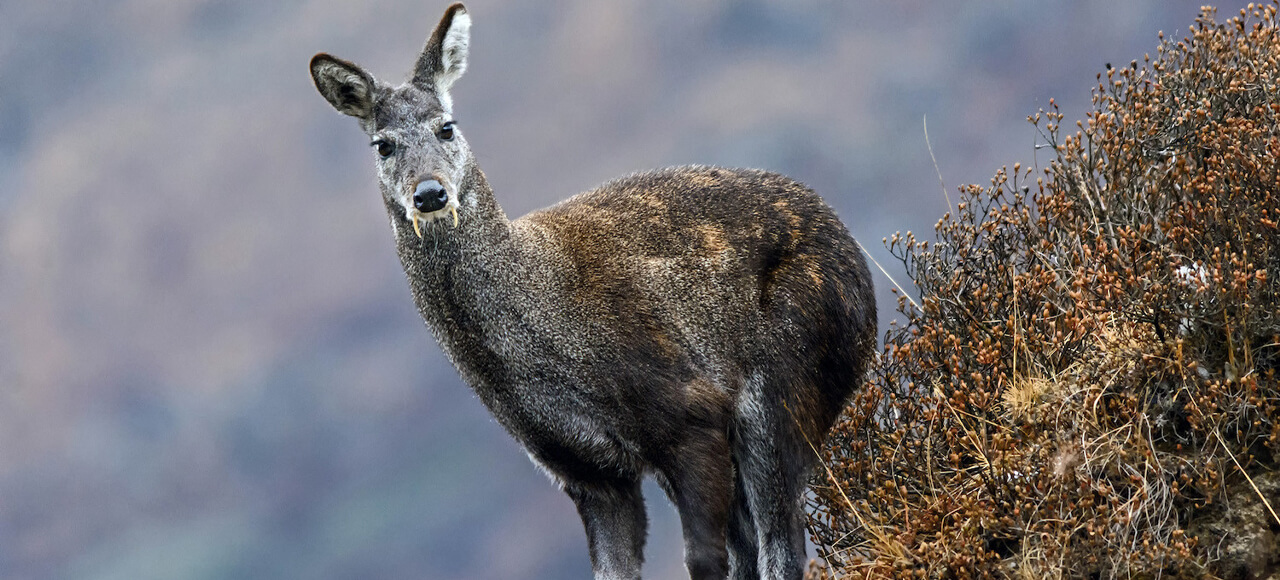 Observing the Musk Deer in its natural habitat is a remarkable experience, so be sure to stay quiet and maintain a respectful distance.
Red Panda
The magnificent Red Panda (Ailurus fulgens) is a must-see on the Pikey Peak Trek. With its endearing appearance and reddish-brown fur, it is no wonder this adorable creature has captured the hearts of nature enthusiasts worldwide.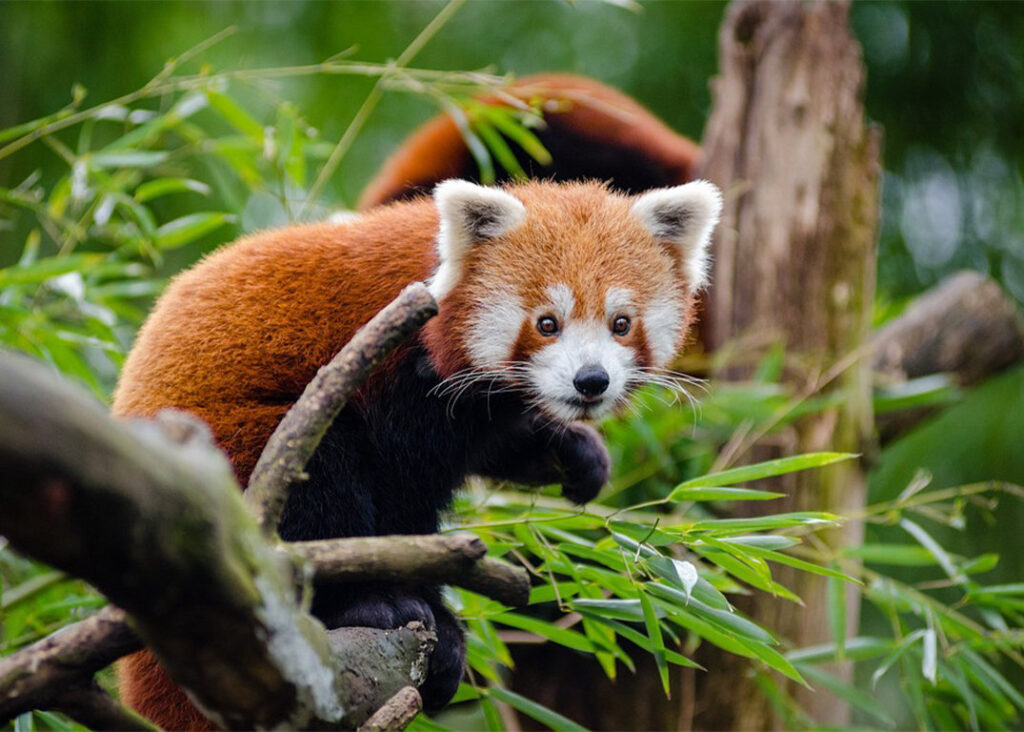 August is an excellent time to spot them, as they are more active during this period. If you're lucky, you may catch a glimpse of these agile climbers feasting on bamboo shoots.
Himalayan Tahr
As you ascend higher, you might encounter the Himalayan Tahr (Hemitragus jemlahicus) gracefully navigating the rocky slopes. These sure-footed ungulates, resembling a mix between a goat and a sheep, possess extraordinary climbing skills.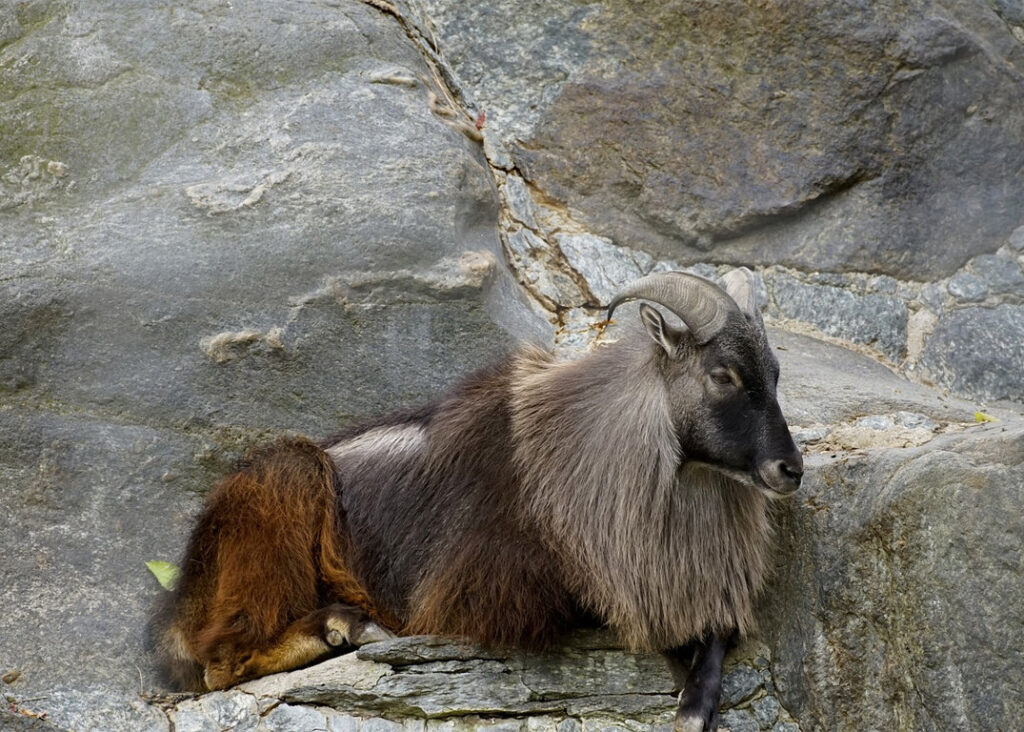 Keep your binoculars handy, as observing these agile creatures bounding across steep terrain is a truly awe-inspiring sight.
Snow Leopard
Though spotting the elusive Snow Leopard (Panthera uncia) requires a dash of luck and patience, the thrill of a potential encounter makes it worthwhile. August offers a higher chance of spotting this majestic predator as it descends to lower elevations in search of prey.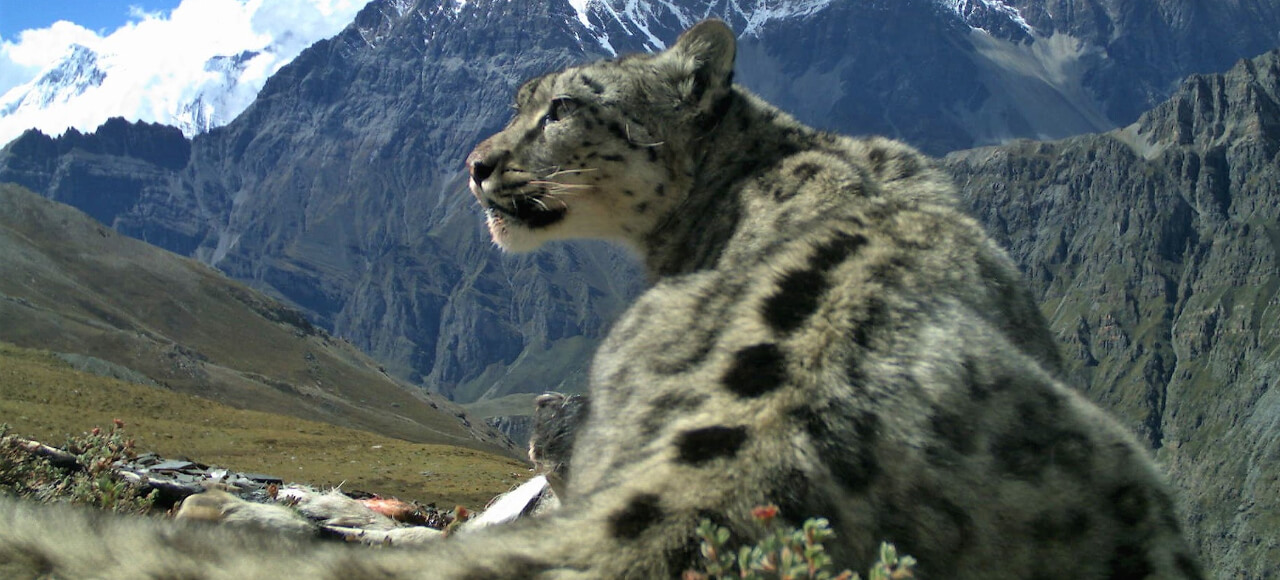 With its thick fur and remarkable camouflage, the Snow Leopard is the epitome of stealth and resilience.
Tips for Pikey Peak Trek in August
Here are some of the essential tips for tackling the Pikey Peak trek during the monsoon season which ensures a memorable and safe journey:
Plan for the Monsoon
August marks the monsoon season in Nepal, so be prepared for rain and humidity. Pack lightweight rain gear, including a waterproof jacket, pants, and a poncho to protect yourself and your belongings. Opt for quick-drying clothes and a sturdy pair of waterproof hiking boots to navigate the muddy trails.
Be Mindful of Leeches
Monsoon season brings an abundance of leeches in the forested areas along the trail. Protect yourself by wearing long trousers tucked into socks or gaiters.
Applying leech repellent or salt around your ankles and shoes can deter these creatures. If a leech does latch onto your skin, sprinkle salt on it to make it detach.
Plan for a Flexible Itinerary
Unpredictable weather conditions during monsoon season may require adjustments to your trekking itinerary. Expect occasional flight delays or cancellations, especially if you plan to fly to Phaplu or Lukla. Allocate extra days in your schedule to account for any unforeseen circumstances.
Hire a Knowledgeable Guide
Navigating the Pikey Peak trail during the monsoon season can be challenging due to the possibility of obscured views and slippery paths. Hiring an experienced local guide can enhance your safety and enrich your trekking experience. They can provide valuable insights about the trail conditions, and cultural aspects, and ensure you stay on the right path.
Read: Pikey Peak Trek in February: Weather, Crowd, Difficulty Travel Tips, and More
Carry Waterproof Gear for Electronics
Use waterproof coverings or dry bags to protect your electronic equipment and vital documents. This is crucial during the monsoon season when unforeseen downpours are possible. To keep your possessions dry and safe, think about purchasing a waterproof backpack cover.
Pack Sufficient Medications
Ensure you have an ample supply of any necessary medications you might need during the trek. It's advisable to carry a basic first aid kit, including band-aids, antiseptic cream, pain relievers, and any prescribed medication. Consult with your doctor or travel health professional before the trek to address any specific medical concerns.