Pikey Peak Trek in June – Embarking on a trek during the monsoon season might sound like an unconventional choice, but it's precisely this daring spirit that unveils the true essence of adventure.
Nestled in the magnificent Solu-Khumbu region of Nepal, the Pikey Peak trek in June promises an exhilarating experience that blends awe–inspiring landscapes, vibrant cultural encounters, and the thrilling unpredictability of monsoon weather. So, gear up, embrace the rain, and let's dive into the remarkable journey of conquering Pikey Peak in June!
Weather Condition
The weather during the June expedition to Pikey Peak can be quite unpredictable and challenging. In Nepal, June marks the onset of the monsoon season, which typically extends from June to September. This season brings abundant rainfall to the area, especially in the vicinity of Pikey Peak. Expect frequent rain showers that may persist for extended durations, leading to an erratic weather pattern.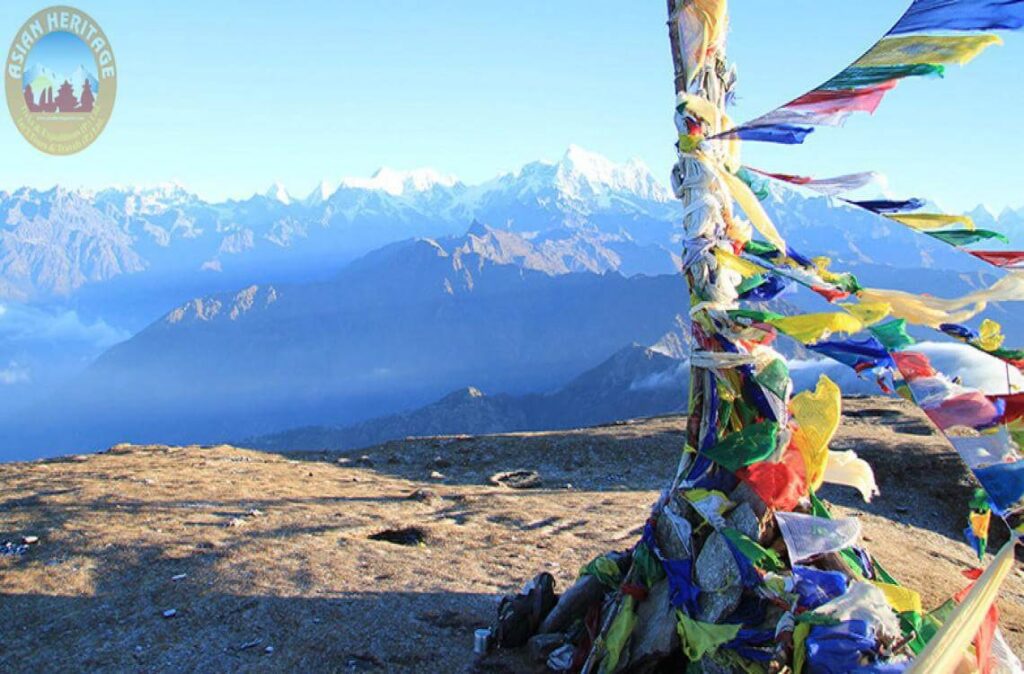 The rainfall during June in the Pikey Peak area can be substantial, with frequent rain showers and cloudy conditions. The trails can become slippery and muddy, making trekking more challenging. The rain can also lead to decreased visibility, obstructing the breathtaking views of the surrounding mountains. It is important to be cautious while trekking in such conditions and to be prepared with proper rain gear and waterproof equipment.
Highlights
Pikey Peak trek offers a unique experience of trekking through beautiful landscapes, remote villages, and panoramic views of the Himalayas. Here are the highlights of the Pikey Peak Trek in June:
Also Read: Pikey Peak Trek in February: Weather, Crowd, Difficulty Travel Tips, and More
The Altitude Thrill
At an elevation of 4,065 meters (13,335 feet), Pikey Peak presents an exciting altitude adventure. As you ascend to the summit, you'll gradually acclimatize to the thinning air, pushing your physical and mental limits. June offers favorable weather conditions, making it an ideal time to undertake this high-altitude trek. Prepare for breathtaking views, thrilling trails, and a sense of accomplishment as you conquer the heights of Pikey Peak.
Spectacular Mountain Vistas
As you ascend toward Pikey Peak, be prepared to witness a mesmerizing panorama of some of the world's highest peaks. On clear June days, you'll be rewarded with unobstructed views of legendary mountains such as Everest, Kanchenjunga, Makalu, Lhotse, and Annapurna. The sight of these majestic giants piercing the sky will leave you in awe and serve as a constant reminder of the immense beauty of the Himalayas.
Tranquil and Less-Traveled Path
Unlike the more popular treks in the region, the Pikey Peak Trek offers a quieter and less–crowded route. June allows you to enjoy the tranquility of the mountains, undisturbed by large groups of trekkers. You'll have the opportunity to immerse yourself in nature's serenity, reveling in the solitude of the trail. This unique experience provides a chance to connect with the natural world and find peace amidst the grandeur of the Himalayas.
Immersion in Sherpa Culture
The Solu-Khumbu region is known for its rich Sherpa heritage and cultural traditions. As you trek through Sherpa villages, you'll have the opportunity to witness vibrant cultural performances, participate in religious ceremonies, and interact with the warm and hospitable locals.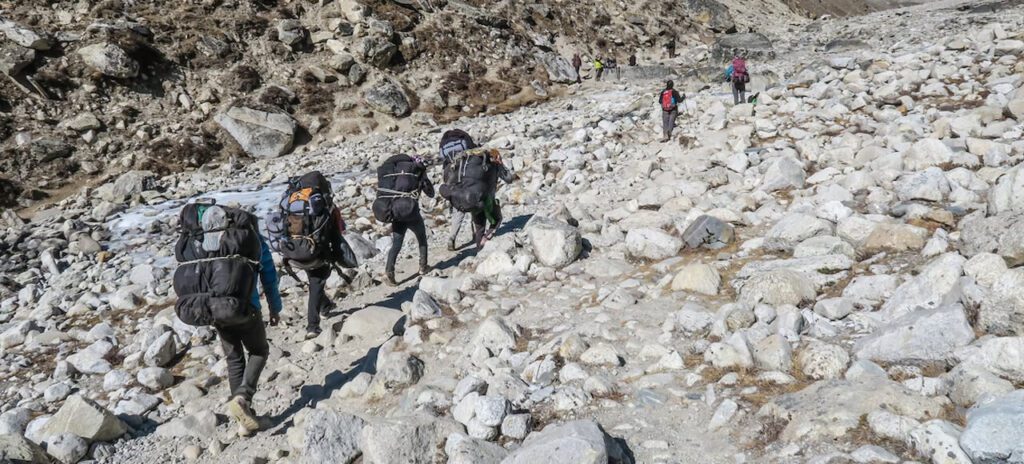 Immerse yourself in the unique Sherpa culture, gaining insights into their way of life and fostering unforgettable connections along the way.
Authentic Local Cuisine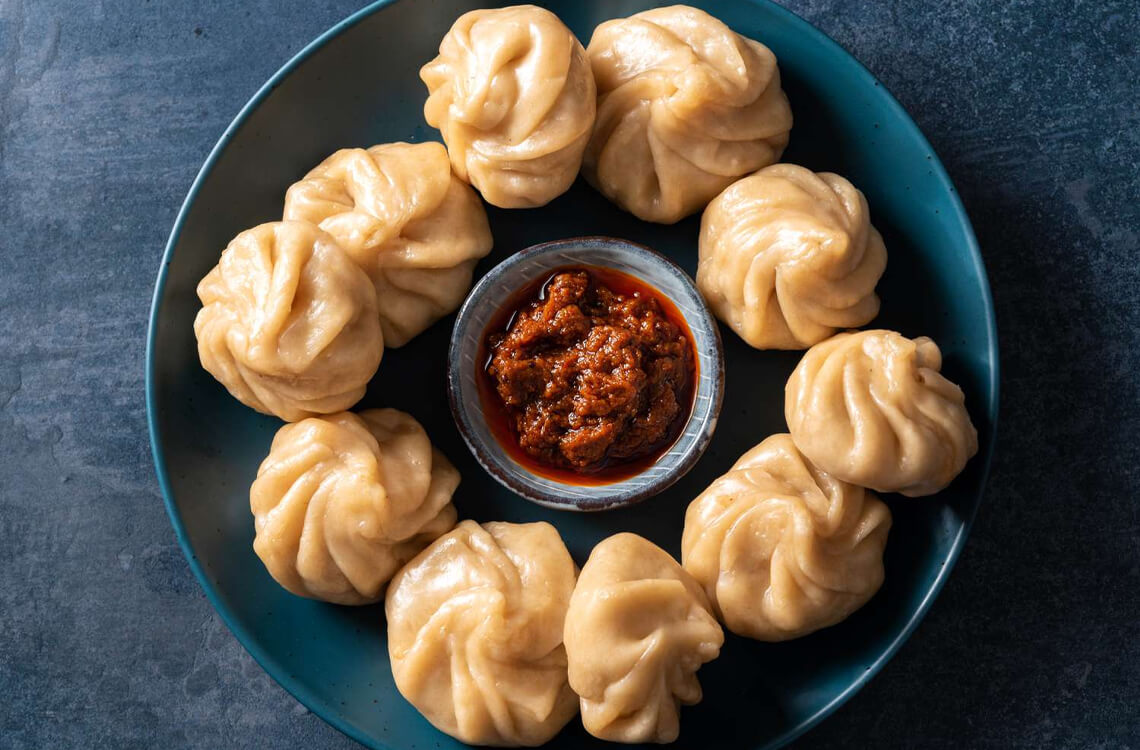 The teahouses and homestays along the Pikey Peak Trek offer a chance to savor authentic local cuisine. You can indulge in delicious Sherpa dishes such as momo (dumplings), thukpa (noodle soup), dal bhat (lentil curry with rice), and butter tea. Exploring the flavors of the region adds a delightful culinary aspect to the trek.
Sunrise from Lower Viewpoints
While Pikey Peak is the main summit for sunrise views, the trek also includes lower viewpoints that offer magnificent sunrise vistas. These viewpoints provide a different perspective, showcasing the play of light and shadows on the surrounding mountains and valleys.
Homestay Experience
In addition to teahouse accommodation, some villages along the Pikey Peak Trek offer the opportunity for homestay experiences. Staying with local families allows you to immerse yourself even deeper into the Sherpa culture, taste authentic home-cooked meals, and gain insights into their daily lives.
You may also like: Pikey Peak Trek in March: Weather, Difficulty Travel Tips, and More
Lesser Crowds
Compared to popular treks like Everest Base Camp or Annapurna Circuit, the Pikey Peak Trek sees fewer crowds in June. You can enjoy a quieter and more peaceful trekking experience with less congestion on the trails and a greater sense of solitude. It's an ideal choice for those seeking a tranquil trek in the Himalayas.
Kathmandu to Pikey Peak
The trek route from Kathmandu to Pikey Peak takes you through the stunning Solu region of Nepal. Starting from Dhap or Phaplu, you'll trek to Jhapre, where you can experience Sherpa culture and enjoy beautiful views. From there, you'll reach Pikey Danda, a vantage point for incredible sunrise and sunset vistas. Continuing through forests and villages like Loding and Junbesi, you'll finally ascend to Pikey Peak for panoramic Himalayan views, including Mount Everest. Afterward, you'll return to Jhapre and conclude the trek. This off-the-beaten-path journey offers a serene experience amidst Nepal's natural beauty and local culture.
Festivals
There are a few cultural and religious observances that take place during this time. Here are some festivals celebrated in Nepal in June:
Saga Dawa
A significant Buddhist holiday, known as Saga Dawa honors the life, enlightenment, and demise of Gautama Buddha. It normally takes place in May or June. During this month, devotees practice meditation, prayer, and charitable deeds.
Bhoto Jatra
Bhoto Jatra is not only a religious festival but also a celebration of the rich cultural heritage of Nepal. It serves as a reminder of the country's traditions, legends, and unity. The festival attracts both locals and tourists who are eager to witness this vibrant event, offering a glimpse into the spiritual and historical significance of Nepal's cultural tapestry.
Popular: Pikey Peak Trek in April: Weather, Crowd, Difficulty Travel Tips, and More
Flora
During a trek to Pikey Peak in June, trekkers can encounter a diverse range of flora that adds charm and beauty to the landscape. The flora found along this trek varies due to the varying altitudes and climatic conditions. Here are some of the flora that trekkers may spot during their journey:
Rhododendrons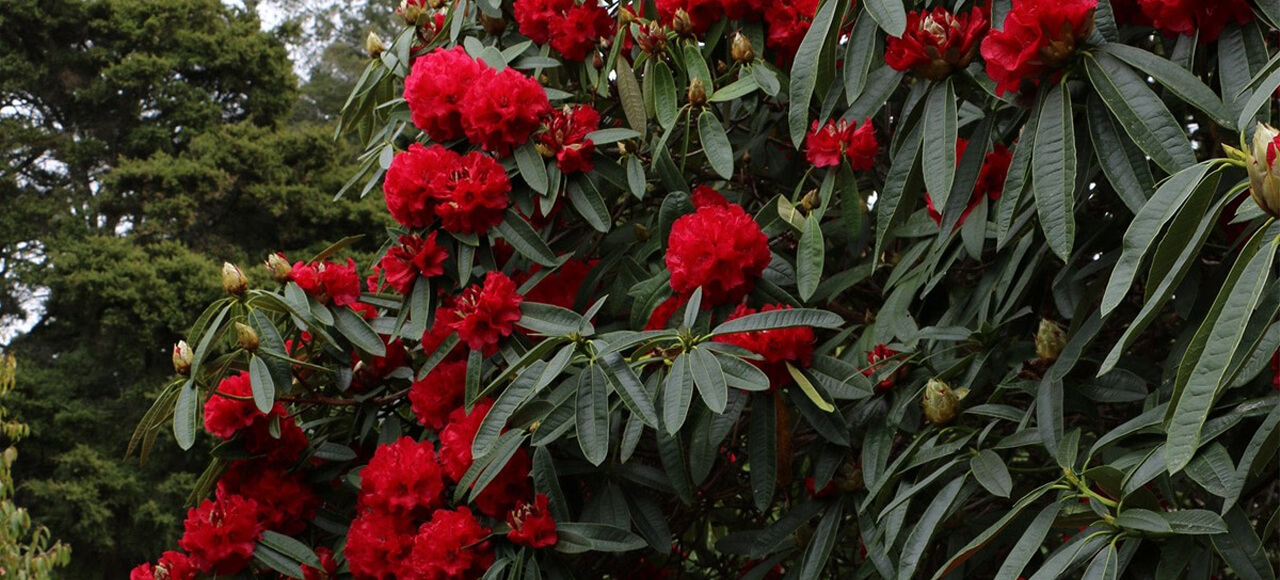 Known as the national flower of Nepal, rhododendrons are abundant in the region. In June, these beautiful flowers bloom in a riot of colors including red, pink, and white, adding a vibrant touch to the forests and hillsides. The rhododendron forests create a magical atmosphere, making the trek even more enchanting.
Primroses
Pikey Peak is adorned with a plethora of enchanting primrose that gracefully blossom during the delightful season of spring and early summer. These exquisite floral displays showcase a splendid palette of hues, ranging from vibrant yellows to regal purples. Nature enthusiasts are bound to revel in their delightful fragrance and captivating allure.
Alpine Flowers
As you ascend higher, you'll come across alpine meadows adorned with a wide array of colorful flowers. These alpine flowers, including edelweiss, gentians, and saxifrages, are well adapted to harsh mountain conditions. Their ability to bloom and thrive in such extreme environments is truly awe-inspiring.
Juniper Trees
Juniper trees are a common sight along the Pikey Peak trek. These evergreen trees can withstand harsh climatic conditions at higher altitudes and are often used for medicinal purposes. The aromatic scent of juniper permeates the air, creating a refreshing and calming atmosphere.
More: Pikey Peak Trek in May: Weather, Difficulty Travel Tips, and More
Fauna
Here are some of the fauna that can be spotted during the Pikey Peak trek in June:
Himalayan Marmot (Marmota himalayana)
Scampering across the meadows and rocky slopes, the Himalayan Marmot is a burrowing rodent found at higher altitudes. These adorable creatures with their plump bodies and bushy tails add charm to the trekking experience.
Himalayan Tahr (Hemitragus jemlahicus)
Similar in appearance to the Himalayan Thar, the Himalayan Tahr is a wild goat species found on the rocky slopes of the Himalayas. With their distinctive curved horns, shaggy coat, and keen agility, they are a fascinating sight for nature enthusiasts.
Snow Leopard (Panthera uncia)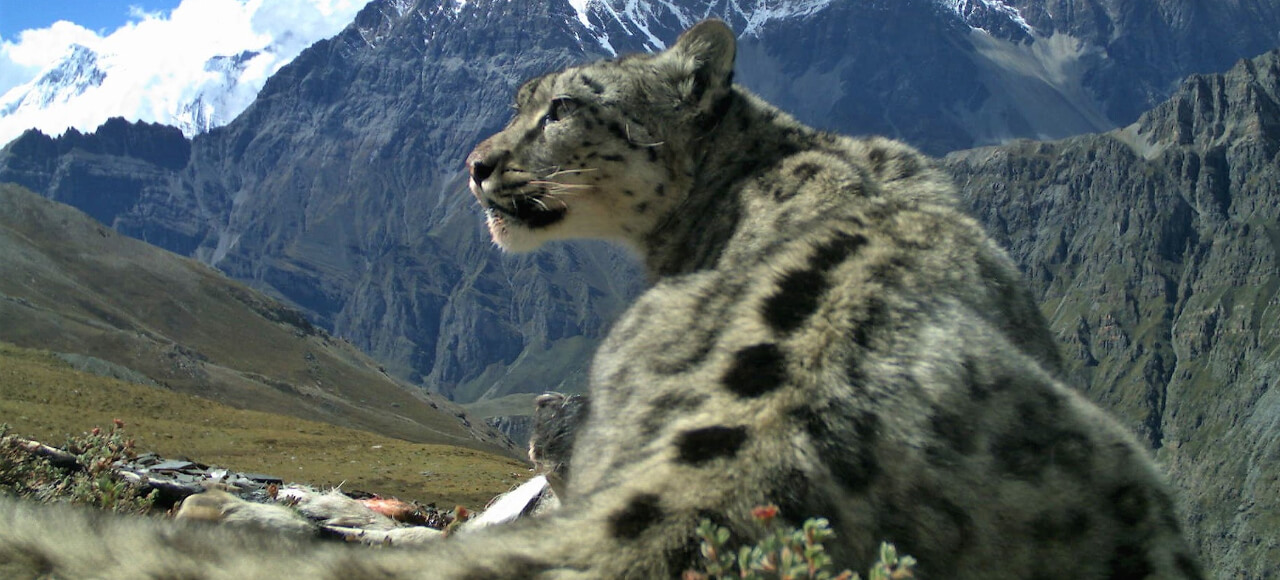 Although incredibly rare and elusive, the snow leopard inhabits the higher reaches of the Himalayas, including the regions near Pikey Peak. These magnificent big cats are known for their thick fur and are highly adapted to survive in extreme cold and high altitudes.
Himalayan Black Bear (Ursus thibetanus)
While sighting a Himalayan Black Bear is uncommon, the dense forests and high-altitude meadows provide suitable habitats for them. These bears are known for their glossy black fur and are typically shy and elusive.
Red Panda (Ailurus fulgens)
Although rare and elusive, the Red Panda occasionally resides in the forests of the Pikey Peak region.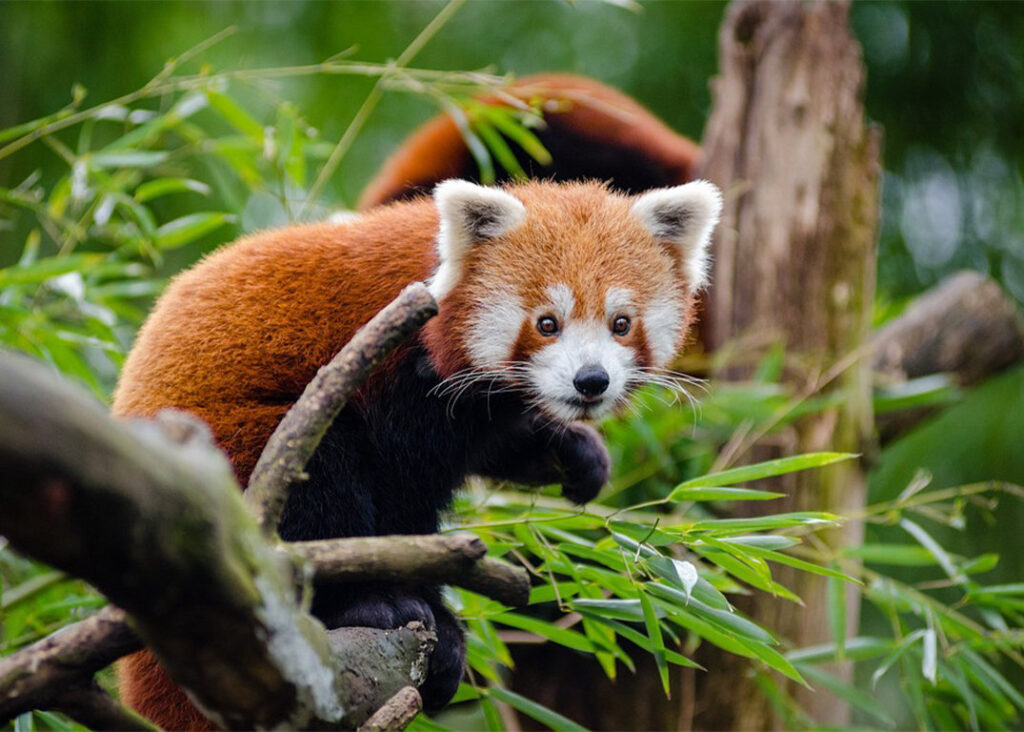 These adorable creatures are known for their red fur, masked faces, and bushy tails. Spotting one of these endangered species would be a memorable experience.
Favorable Side treks
During the Pikey Peak trek in June, there are several favorable side treks that you can consider. Here are some options:
Dudh Kunda Trek
This trek takes you to the holy lake of Dudh Kunda (Milky Lake), which is situated at the foot of Numbur Himal. It's a beautiful and sacred lake with stunning mountain views.
The trek starts from Junbesi and can be done as an extended side trek from the Pikey Peak trail.
Junbesi to Taksindu
This side trek takes you from Junbesi to the village of Taksindu. The trail passes through beautiful landscapes, and traditional Sherpa villages, and offers panoramic views of the Himalayas.
Taksindu has an old monastery worth visiting, and you can experience the local way of life along the way.
Thupten Choling Monastery
Located in the Solu region, Thupten Choling Monastery is a serene Buddhist monastery surrounded by lush greenery. It offers a peaceful retreat and the opportunity to experience Tibetan Buddhist culture. It can be reached from Junbesi and is a great side trek to explore the spiritual side of the region.
Must Read: Buddhists Holiest Festival: Mani Rimdu Festival
Lamjura Pass
The Lamjura Pass can be found nestled between Junbesi and Pikey Peak, standing proudly at an elevation of 3,530 meters. Serving as the pinnacle of the Pikey Peak trail, this magnificent pass offers awe-inspiring vistas of the majestic mountains that encompass it. Deviating from your path to visit this pass would grant you the opportunity to immerse yourself in the breathtaking scenery and serene atmosphere of the area.
Difficulty Level of Pikey Peak Trek in June
Trekking during the monsoon season, which typically runs from June to August, can present certain challenges and considerations. Let's explore the difficulty level of the Pikey Peak Trek during June.
Weather and Trail Conditions
June falls within the monsoon season, characterized by heavy rainfall. The weather can be unpredictable, with frequent rain showers, fog, and cloudy skies. The trails can become muddy, slippery, and prone to landslides, making the trek more challenging. It's essential to be prepared for adverse weather conditions and potential trail difficulties.
Visibility
Clouds and mist are common during the monsoon season, which may obstruct the panoramic views that Pikey Peak is renowned for. The peak itself stands at an elevation of 4,065 meters (13,333 feet), and the primary purpose of the trek is to witness the sunrise and sunset over the Himalayas. However, during June, visibility may be limited due to cloud cover, affecting the overall experience.
Leeches and Insects
The monsoon season brings a surge in leeches and other insects in the lower regions of the trek. Trekking through forests and wet areas can expose you to these creatures. Proper precautions such as wearing leech socks and using insect repellent are necessary to avoid discomfort and potential health issues.