The Pikey Peak trek in October offers a unique blend of natural beauty, cultural exploration, and a thrilling adventure that will leave you awe-inspired. Pikey Peak stands at an impressive altitude of 4,065 meters above sea level in the lower Solu-Khumbu region.
Join us as we delve into the beauty of this trek during autumn, a truly exceptional time to experience the wonders of Pikey Peak.
Weather Condition
In October, the weather conditions in the Pikey Peak region are generally favorable for trekking. October marks the end of the monsoon season in Nepal, so you can expect the rainfall to decrease significantly compared to the previous months.
The weather gradually becomes drier and more stable, providing excellent visibility and clear skies for enjoying the breathtaking mountain vistas.
Highlights of Pikey Peak Trek in October
With its perfect weather, vibrant landscapes, and cultural festivities, October promises to be an exceptional time to embark on the Pikey Peak Trek.
Also Read: Pikey Peak Trek in September: Weather, Difficulty, Travel Tips, and More
Here are some of the highlights of the Pikey Peak Trek in October:
Majestic Himalayan Panoramas
Prepare to be awe-struck by the majestic Himalayan panoramas that greet you on the Pikey Peak Trek in October. As you ascend to an elevation of 4,065 meters, you'll find yourself surrounded by a breathtaking 360-degree view of towering peaks.
The snow-capped giants, including Mount Everest, Makalu, Kanchenjunga, and Annapurna, stand tall against the clear autumn skies, offering an unparalleled spectacle that will leave you speechless and fill your heart with awe.
Pleasant Weather and Clear Skies
October brings with it a spell of perfect weather for trekking in the Pikey Peak region. The days are warm and pleasant, with temperatures ranging from comfortable to slightly chilly at higher altitudes. The clear skies provide excellent visibility, allowing you to revel in unobstructed views of the surrounding mountains.
The crisp air and gentle breeze make the trek all the more enjoyable, as you immerse yourself in the stunning landscapes without worrying about harsh weather conditions.
Tranquil Trails and Authentic Sherpa Hospitality
Unlike the more popular trekking routes in Nepal, the Pikey Peak Trek in October offers a quieter and more intimate experience. The trails are less crowded, allowing you to savor the tranquility and serenity of the surroundings.
Along the way, you'll encounter Sherpa villages, where you can immerse yourself in the authentic Sherpa culture and experience their warm hospitality. Stay in local teahouses and engage with the Sherpa community, gaining insights into their traditions, lifestyle, and delicious cuisine.
Pristine and Untouched Wilderness
The Pikey Peak Trek allows you to immerse yourself in the untouched wilderness of the Solu-Khumbu region. October offers a time when nature is at its purest, with pristine landscapes, crystal–clear streams, and untouched trails.
The tranquility and serenity of the surroundings create a sense of peace and harmony, providing a perfect escape from the hustle and bustle of everyday life.
Stunning Sunrise and Sunset Views
October presents breathtaking opportunities to witness stunning sunrise and sunset views along the Pikey Peak Trek. As you ascend to higher altitudes, you'll have the chance to witness the first golden rays of the sun painting the Himalayan peaks in warm hues. At dusk, the setting sun casts a mesmerizing glow, creating a magical ambiance that will leave you in awe of nature's beauty.
You may also like: Pikey Peak Trek in August: Weather, Difficulty, Travel Tips, and More
Off-the-Beaten-Path Experience
The Pikey Peak Trek is still relatively undiscovered, making it a perfect choice for those seeking an off-the-beaten-path adventure. With fewer trekkers compared to popular routes, you can enjoy a more intimate and authentic experience. You'll have the opportunity to connect with fellow trekkers and locals, forming bonds and creating memories that are unique to this hidden gem of a trail.
Remote Monasteries and Spiritual Experiences
The Pikey Peak Trek takes you through remote regions that are home to ancient Buddhist monasteries. October provides an opportunity to visit these sacred sites and engage in spiritual experiences. You can witness the daily rituals of the monks, listen to their chants, and immerse yourself in the peaceful ambiance of these spiritual havens. It's a chance to gain insights into Buddhism and find inner peace amidst the serene mountains.
Magical Stargazing
Clear October nights in the mountains offer a magnificent opportunity for stargazing. With minimal light pollution, you can witness the celestial wonders of the night sky. Gaze up at the vast expanse of twinkling stars, identify constellations, and marvel at the Milky Way stretching across the horizon. It's a chance to reconnect with the universe and experience a sense of awe and wonder.
Tranquil Lakes and Waterfalls
As you traverse the Pikey Peak Trek in October, you'll encounter tranquil lakes and cascading waterfalls that add to the natural beauty of the surroundings. These serene bodies of water and gushing streams provide moments of tranquility and serve as perfect spots to rest and rejuvenate. Take in the soothing sounds, dip your feet in the cool waters, and revel in the peaceful ambiance of these natural wonders.
Engaging Photography Opportunities
October provides excellent photography opportunities on the Pikey Peak Trek. The clear skies, vibrant landscapes, and cultural festivities create the perfect canvas for capturing stunning images.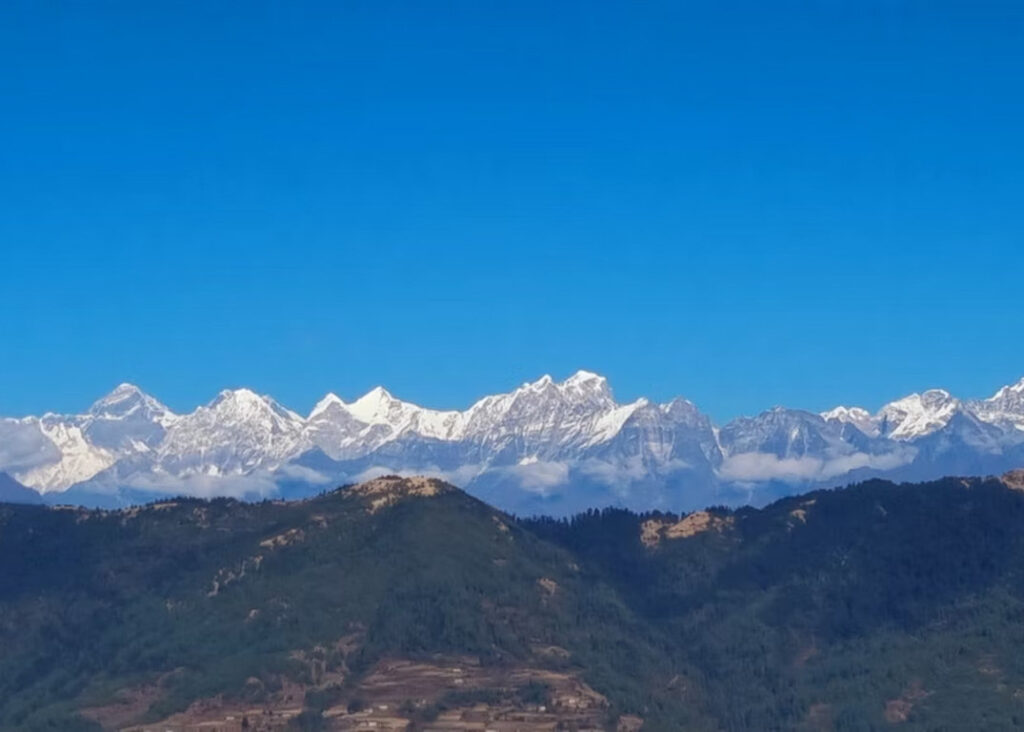 From the majestic mountain vistas to the vibrant autumn foliage and the cultural celebrations, every moment presents a chance to capture the beauty and essence of the Himalayas. Whether you're an amateur or a professional photographer, this trek will inspire your creativity and leave you with unforgettable images.
Birdwatching Paradise
The Pikey Peak region is a paradise for birdwatchers, and October is a prime time for birdwatching along the trek.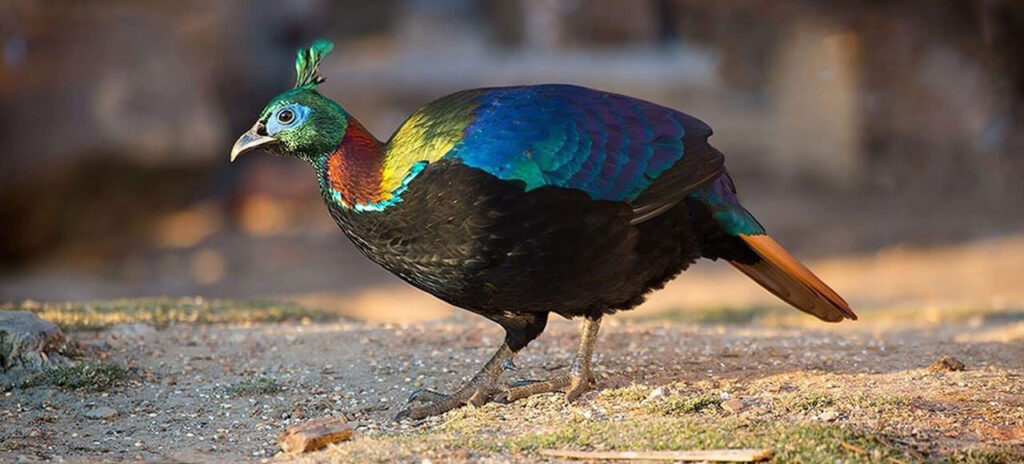 With its diverse ecosystems, you can spot a wide variety of avian species, including colorful Himalayan birds such as the Himalayan Monal and many more. Keep your binoculars handy and witness the beauty of these feathered creatures in their natural habitats.
Kathmandu to Pikey Peak
To reach Pikey Peak from Kathmandu, you can follow several routes, each offering its own unique experience and challenges.
Popular: Pikey Peak Trek in July: Weather, Difficulty, Travel Tips, and More
Here are a few ways to get to Pikey Peak from Kathmandu:
Kathmandu – Jiri – Pikey Peak
This classic route starts from Kathmandu and involves a scenic drive to Jiri which takes around 7-8 hours. From Jiri, you begin your trek towards Pikey Peak. The trail passes through charming villages, terraced fields, dense forests, and rhododendron forests.
The trek typically takes around 7-8 days allowing for acclimatization and exploration of the surrounding areas.
Kathmandu – Phaplu – Pikey Peak
Another popular route is to fly from Kathmandu to Phaplu, which is a short 30-minute flight. From Phaplu, the trek to Pikey Peak usually takes about 4-5 days, depending on your pace.
This route is relatively less crowded, and you'll have the opportunity to witness the traditional Sherpa culture and visit monasteries along the way.
Kathmandu – Dhap – Pikey Peak
For a shorter trekking option, you can take a flight from Kathmandu to Phaplu and then drive to Dhap.
From Dhap, the trek to Pikey Peak can be completed in approximately 3-4 days. This route offers breathtaking views of the Everest and Rolwaling ranges.
Festival
The Pikey Peak Trek in Nepal offers a wonderful opportunity to experience the rich cultural heritage and natural beauty of the region while also witnessing some unique festivals that coincide with the trek in October.
Dashain
Dashain is the biggest and most widely celebrated festival in Nepal, usually falling in October. It lasts for 15 days and culminates on the day of Vijaya Dashami. Dashain celebrates the triumph of good over evil and honors the goddess Durga. During the festivities dedicated to the goddess Durga and her diverse manifestations, numerous rituals are meticulously followed.
Families unite to express their devotion through prayers, blessings, and savoring mouthwatering feasts. The joyful ambiance is enlivened by the soaring kites, the playful participation in traditional games, and the cherished moments of receiving tikas (red vermilion marks) and blessings from revered elders.
Difficulty Level of Pikey Peak Trek in October
The Pikey Peak Trek in October can be moderately challenging in terms of difficulty. The trek involves ascending to an altitude of 4,065 meters and requires good physical fitness and stamina. The weather is generally stable during October, but it's important to be prepared for unpredictable changes.
The trek takes around 8-10 days to complete, with 4-6 hours of walking per day. Altitude sickness is a potential risk, so proper acclimatization is crucial. The trail consists of diverse terrains, including forests and rocky sections, requiring proper footwear and caution while trekking. Hiring a guide or joining a group can enhance the experience.
Flora
In October, you can encounter a variety of beautiful floras that add to the charm of the landscape. Here are some floras that you may spot during your Pikey Peak trek in October:
Magnolias
Magnolias are another enchanting floral species found in the region. These large and fragrant flowers with creamy white petals along with a subtle fragrance are a delight to behold. You might come across different species of magnolias each with its unique charm.
Primroses
October also marks the blooming season for various types of primroses along the Pikey Peak trek. These delicate, colorful flowers carpet the forest floor and add a touch of elegance to the landscape. Look out for primrose in shades of pink, yellow, and purple.
Alpine Wildflowers
As you ascend higher during the Pikey Peak trek, you'll encounter a diverse array of alpine wildflowers. These hardy plants have adapted to the harsh mountain environment and offer a splash of color against the rugged backdrop. Look for edelweiss and various other species that thrive in the alpine zone.
Juniper Trees
Juniper trees are abundant in the Solu-Khumbu region and can be spotted along the trekking path. These evergreen conifers are known for their aromatic qualities and contribute to the verdant scenery. Junipers exhibit diverse growth patterns, with some attaining remarkable heights, adding to the awe-inspiring atmosphere of the surroundings.
Also Read: Pikey Peak Trek in May: Weather, Difficulty Travel Tips, and More
Himalayan Birch
The deciduous Himalayan Birch flourishes in the upper altitudes of the journey. Its white bark creates a lovely contrast to the landscape by standing out against the greenery around it. As the wind blows through the birch trees, their fluttering leaves provide a tranquil sound.
Fauna
During the Pikey Peak trek in October, you can expect to encounter a diverse range of fauna as you traverse through the stunning landscapes of the Solu region in Nepal.
Here are some of the fauna that you might encounter during your trek:
Himalayan Monal
The Himalayan Monal which is also a national bird of Nepal is a magnificent bird with vibrant plumage. The males display a beautiful mix of colors, including shades of green, blue, and red. Keep an eye out for these stunning birds as they move through the forests and open meadows.
Red Panda
Although spotting a red panda requires some luck and patience, this region is one of the habitats where these adorable creatures can be found.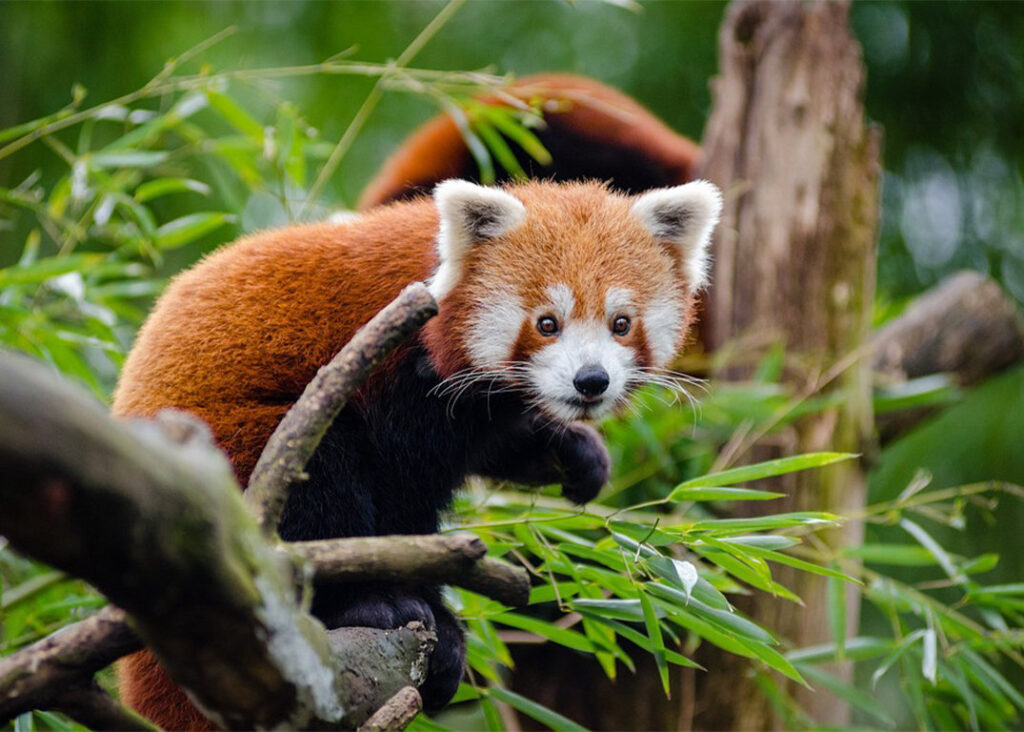 With their distinctive red fur and bushy tails they are a treat to encounter. They are primarily arboreal and can be spotted in the dense forests around Pikey Peak.
Musk Deer
Another elusive creature found in the region is the musk deer. Known for their unique scent glands, musk deer inhabit the forested areas of the Solu region.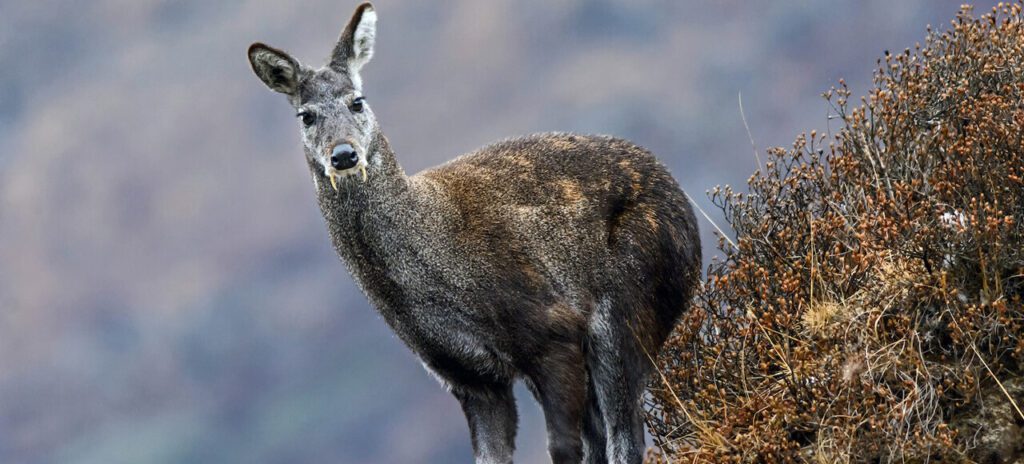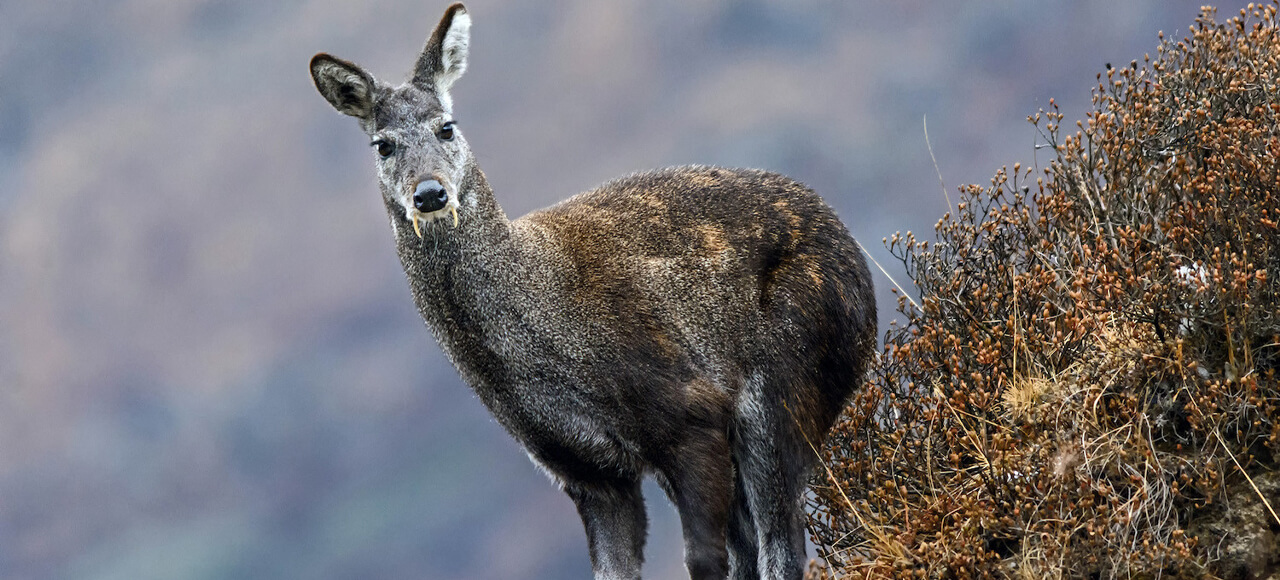 They are shy and prefer to remain hidden, but if you're lucky, you might catch a glimpse of them grazing or moving silently through the underbrush.
Snow Leopard
Although extremely rare to spot, the Pikey Peak region falls within the range of the elusive snow leopard.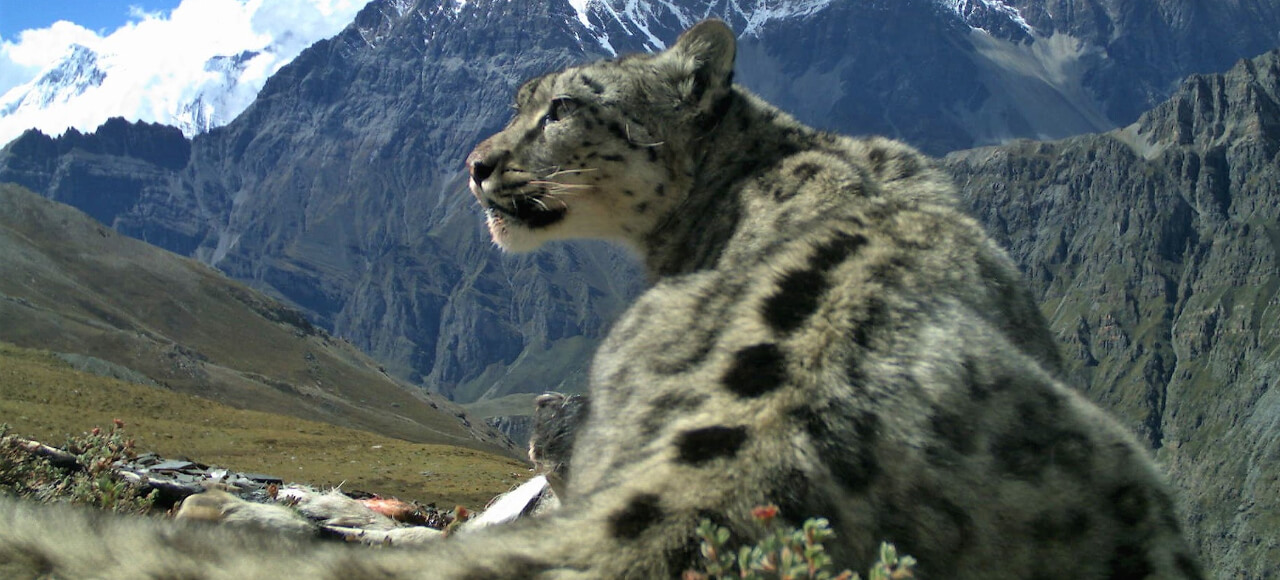 These majestic big cats are highly adapted to the harsh mountain environment and are known for their solitary nature. They are experts at camouflage, making them incredibly difficult to spot.
Himalayan Black Bear
Found in the forests and higher elevations of the region, the Himalayan black bear is another fascinating species you might come across during your trek. These bears have thick black coats and can often be seen foraging for food in the forests. Exercise caution and maintain a safe distance if you encounter one, as they are wild animals.
Himalayan Tahr
The Himalayan tahr, a large goat-like mammal, is commonly found in the rugged terrain of the Pikey Peak region.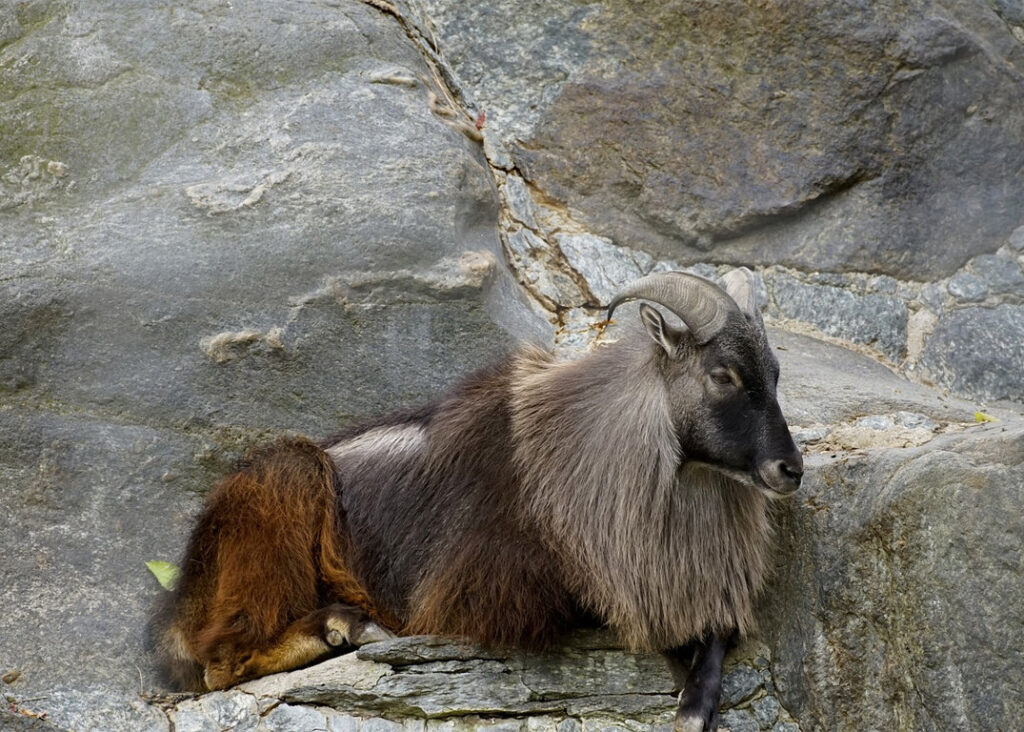 These sure-footed animals are adapted to steep slopes and rocky cliffs, where they graze on alpine vegetation. Keep an eye out for them as they navigate the mountainous landscape.
Various Bird Species
The Solu region is a haven for birdwatchers, and you can expect to spot a wide variety of avian species during your trek. Apart from the Himalayan Monal, you may encounter other birds like the Blood Pheasant, Kalij Pheasant, Himalayan Griffon, Golden Eagle, and various species of cuckoos, flycatchers, etc.
Side Treks
During the Pikey Peak Trek in October, there are several favorable side treks that you can undertake to enhance your overall experience. Here are some of the favorable side treks you can consider during your adventure:
Dudh Kunda Lake Trek
This side trek takes you to the holy Dudh Kunda Lake, also known as the "Milky Lake." Located at an altitude of 4,632 meters, the lake holds great religious significance for both Hindus and Buddhists.
Read: Pikey Peak Trek in April: Weather, Crowd, Difficulty Travel Tips, and More
The trail passes through beautiful rhododendron and pine forests, offering splendid views of the Himalayan range. The trek is known for its cultural richness, as you'll encounter Sherpa settlements and experience their warm hospitality.
Thupten Chholing Monastery Trek
This side trek leads you to the Thupten Chholing Monastery which is a sacred Buddhist monastery. The trail takes you through scenic landscapes, terraced fields, and traditional villages. The monastery itself is a serene and peaceful place where you can witness the daily rituals of the monks and immerse yourself in the spiritual ambiance.
Chiwong Monastery Trek
The monastery offers stunning panoramic views of the Himalayas including Everest, Lhotse, Makalu, and Kanchenjunga. The trail passes through lush green forests, terraced fields, and charming Sherpa villages.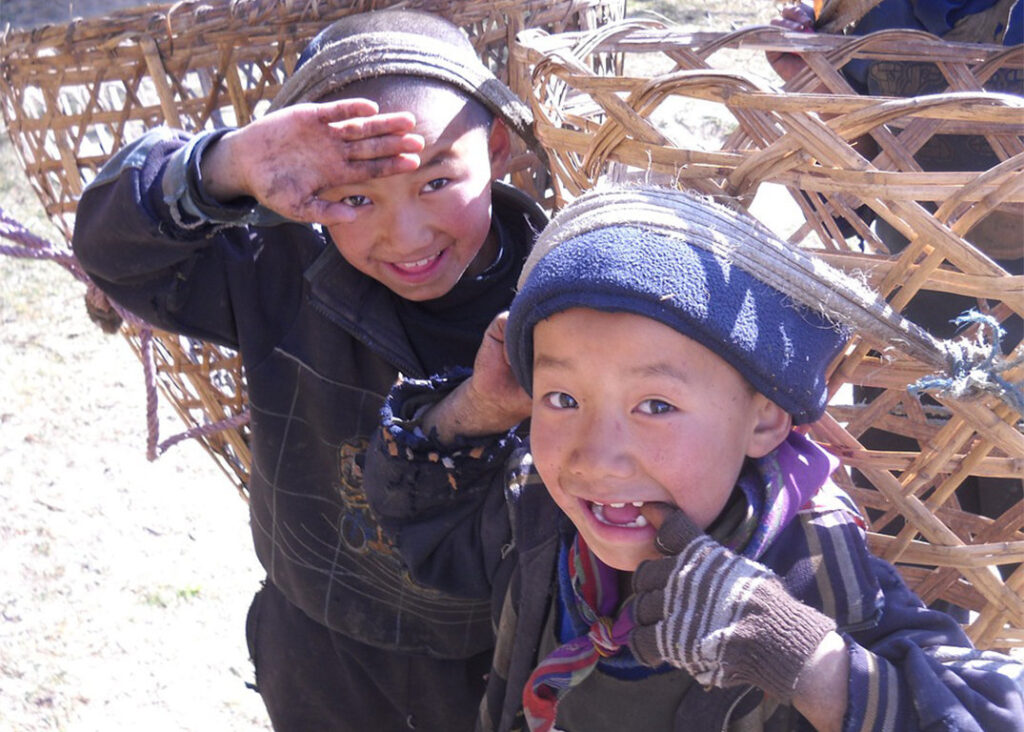 You can participate in meditation sessions and learn about the spiritual practices of the resident monks.
Everest View Trek
If you want a glimpse of the iconic Everest region during your Pikey Peak Trek, you can undertake a side trek to Tengboche or Khumjung.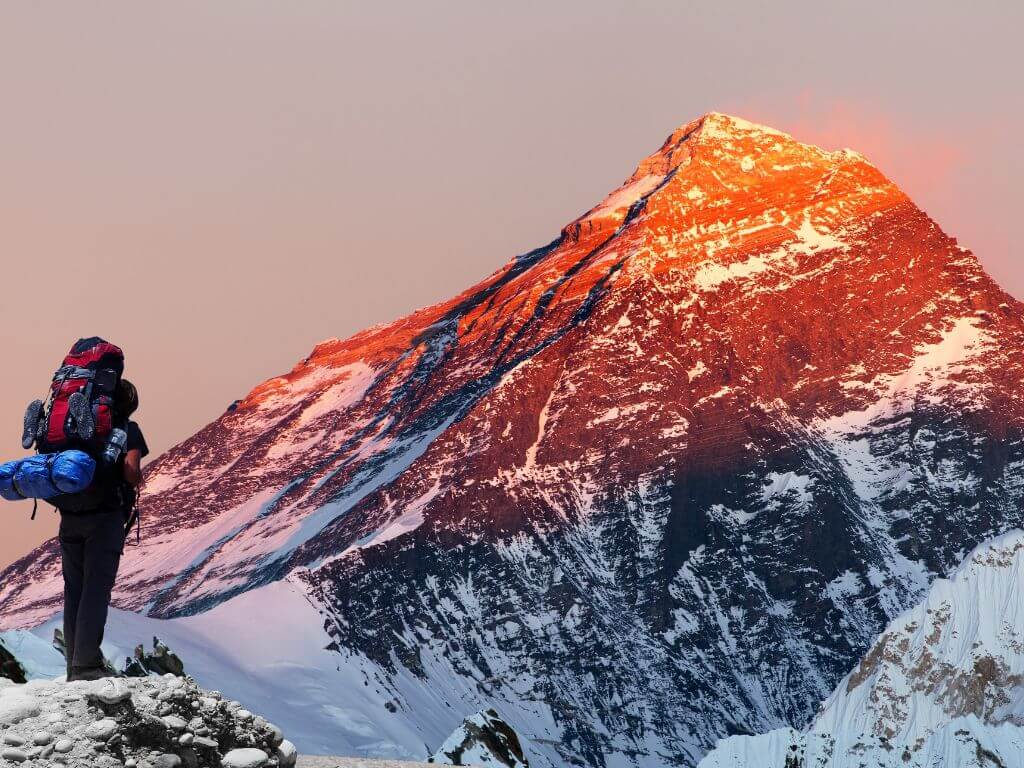 These villages are located in the Everest region and offer magnificent views of Mount Everest, Ama Dablam, and other prominent peaks. Along the way, you'll pass through Sagarmatha National Park, encounter unique wildlife, and immerse yourself in the Sherpa culture.
Phulchowki Hill Trek
If you have some extra time before or after your Pikey Peak Trek, you can consider a side trek to Phulchowki Hill. Situated near Kathmandu, Phulchowki is the highest hill in the Kathmandu Valley, reaching an elevation of 2,791 meters. The trek offers a respite from the bustling city and provides stunning views of the Himalayas, as well as a chance to explore the rich flora and fauna of the area.
Tips for Pikey Peak Trek in October
If you're planning to embark on the Pikey Peak Trek in October, here are some tips to make your journey memorable and enjoyable:
Stay Safe and Follow Trekking Guidelines
Familiarize yourself with trekking guidelines and safety precautions before starting your journey. Always stay on designated trails, inform someone about your trekking plans, and be cautious while crossing suspension bridges or tricky sections of the trail.
Carry Snacks and Energy Bars
While teahouses provide meals along the route, it's a good idea to carry some lightweight snacks and energy bars for quick boosts of energy between meals. Nuts, dried fruits, granola bars, and chocolate are great options to keep you fueled during the trek.
More: Pikey Peak Trek in March: Weather, Difficulty Travel Tips, and More
Pack Light and Smart
Pack essentials such as appropriate clothing, comfortable trekking shoes, a hat, sunglasses, sunscreen, a first aid kit, insect repellent, a headlamp, trekking poles, and a lightweight backpack. Carry only what you need to avoid unnecessary weight on your trek.
Hiring a Guide and Porter
While Pikey Peak Trek can be done independently, hiring a local guide or porter can enhance your experience. A guide will provide valuable insights into the local culture, navigate the trails, and ensure your safety. A porter can help carry your heavy backpack, allowing you to enjoy the trek without excessive weight on your shoulders.
Trekking Itinerary
Plan your trekking itinerary wisely, considering your fitness level and acclimatization needs. The standard Pikey Peak Trek takes around 8 to 9 days to complete, but you can customize it according to your preferences. Take into account rest days and acclimatization stops at Namche Bazaar or other suitable locations to avoid altitude sickness.